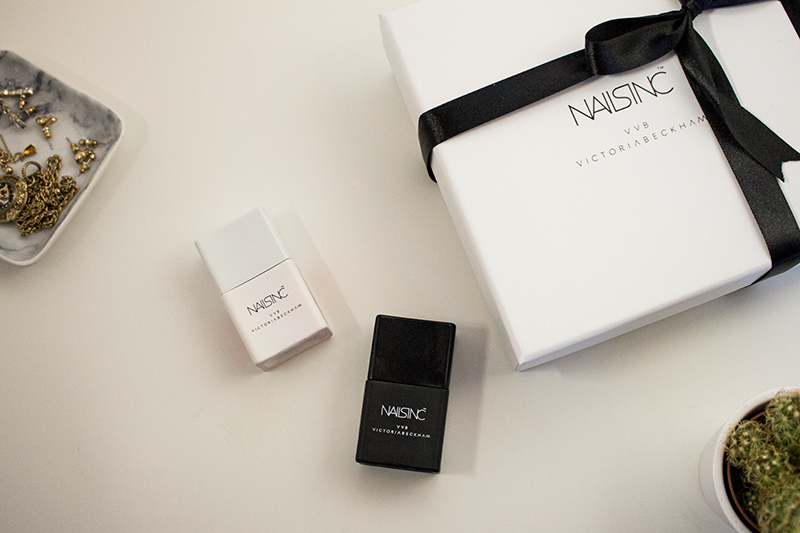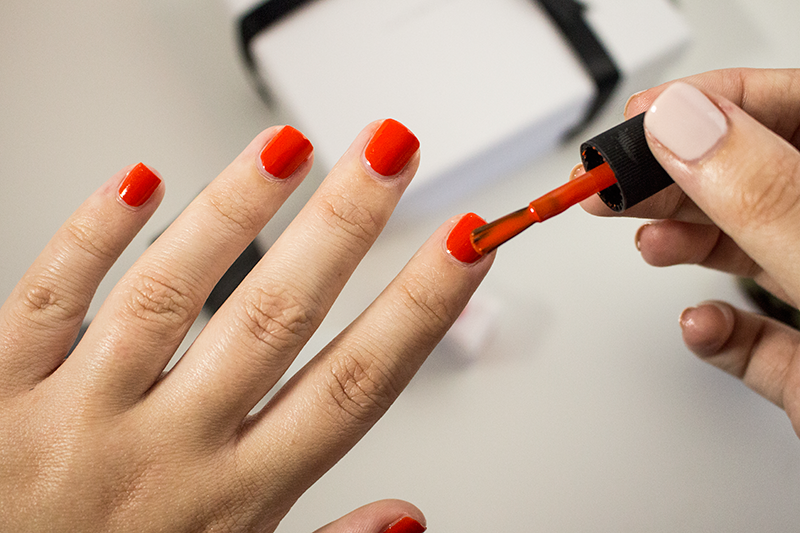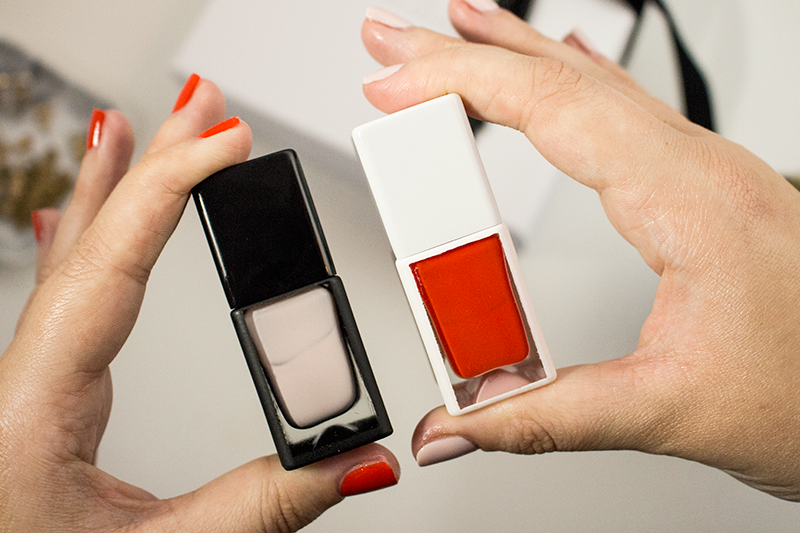 When it comes to a manicure, it's
very
rare that I'll opt for anything other than a red or a nude.. so obviously the new Nails Inc. collab is totally my thing! Dubbed the 'chicest beauty launch of the year', Nails Inc. and Victoria Beckham have created a limited edition duo to coincide with Victoria's SS15 collection. The new bottle design has also been customised for the collaboration - matte black and white, with the shades only visible from the clear glass on the sides of the packaging. So pleasing on the eye, especially for when the contents are running low. The combination of the perfect brush size, 'stretch to fit' technology and bamboo extract ensure the polish glides onto the nail effortlessly, with a satisfyingly smooth high-gloss finish. Can you tell I really like them?
For the past couple of weeks I've been wearing
Judo Red
, a juicy orange-toned rouge that brightens the skin and doesn't look or feel out of place amongst the wave of more festive cherry and plum shades we're seeing at the moment. I haven't tested out
Bamboo White
for quite as long, but I'm seriously impressed. It's a beautiful creamy pink-nude hue that reminds me of one of my favourite shades from Essie,
Ballet Slippers
.
As far as nail polish goes, they're more of an investment coming in at £25 each or
£45 for a set of both shades
, but they genuinely are shades I'll be using constantly and I'd absolutely recommend checking them out. Obviously I am sent products to review, but in the same vein it's not
Louboutin
level and you're still getting the fashion element here. And would you just look at the presentation? A perfectly packaged gift for a particularly close friend.. or maybe you'll want to start dropping those hints, hard. The Nails Inc. x VVB collaboration is available at
Selfridges
and
feelunique
now.
SHOP THE POST