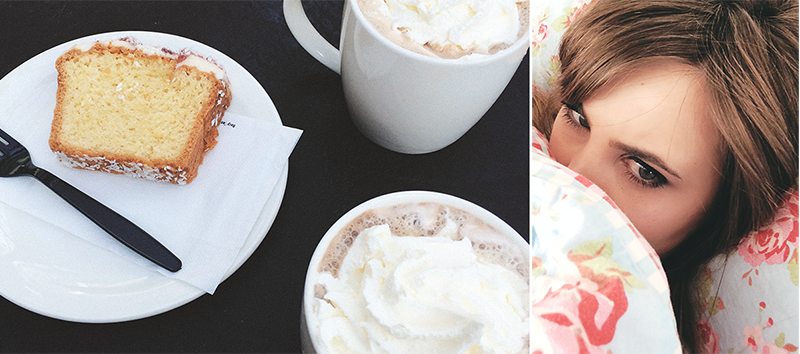 I have no idea if I'm coming or going at the moment. It's probably mostly down to the medication I'm on this week but I feel like I've been drifting in and out of consciousness for days. Just floating around and not much else. My bandages feel tighter by the day and comfort is pretty hard to come by, but I have no regrets! I really wanted to make the most of this week since I'm bed bound, but in all honesty I've just been exhausted! Thankfully I went out into town with my mum on Friday for coffee and a hair wash (can't bend or get tapes wet), and I'm feeling all the more human for it now.

If you're completely lost reading this post, I went into surgery earlier this week. It's something I've wanted to do for a long, long time (I had a breast augmentation) and I'll be going into more detail about it soon. I went to
Highgate
and cannot fault the experience at all. Everyone was so accommodating, and can we talk about REN products in the bathroom? I can't even. I may have been delirious but I had the best soup of my life (it was broccoli) and despite my lack of appetite, I could live on that forever. That and vanilla ice cream.
On a final note, my uncle's dog has gone for 'walkies' of his own - I sent out a
tweet
last night and cannot believe the response it's had. Somehow it came to the attention of Jeremy Clarkson, which shot the retweets through the roof. We still haven't heard anything regarding his whereabouts but remain hopeful - it's just worrying as Bruno is a very old dog with bad eyes and ears. I've had a lot of nasty tweets about it -
do not feed the trolls, no matter what
- but for the most part everyone has been really helpful and lovely. Please share to raise awareness -
link
!