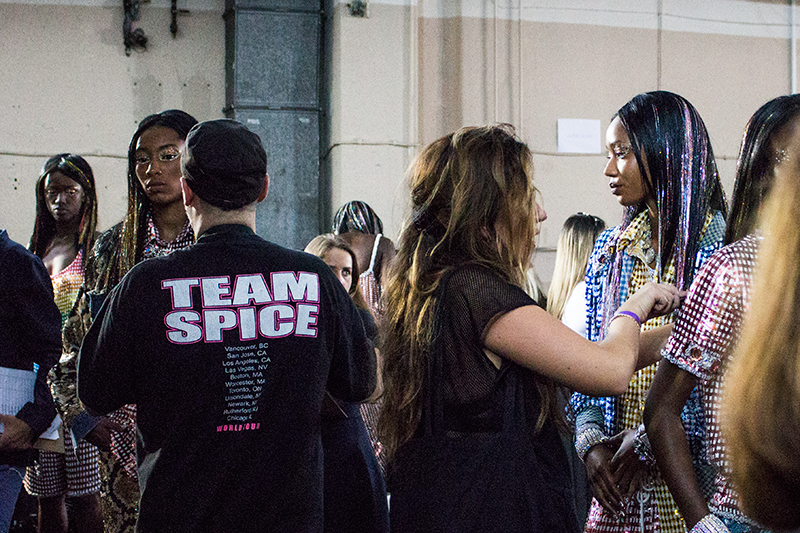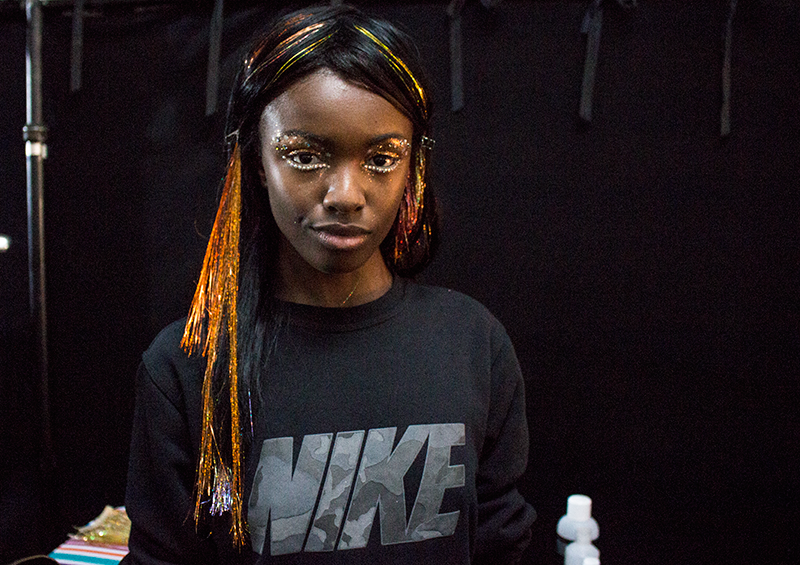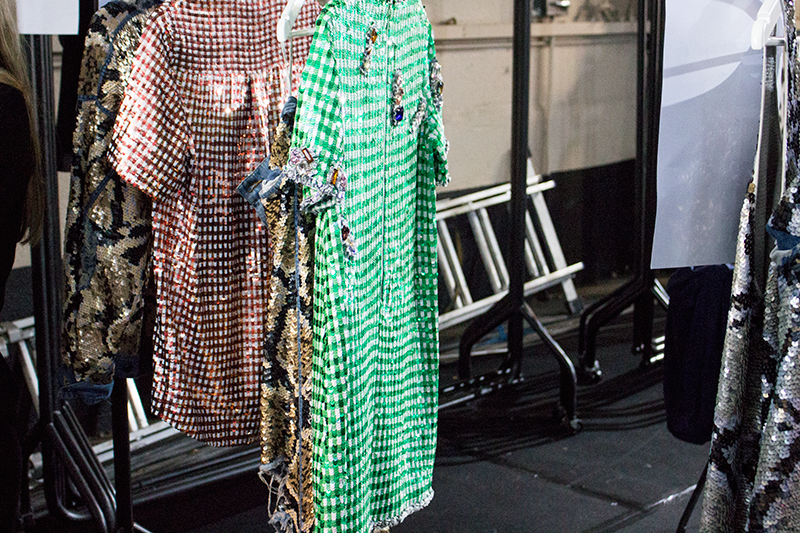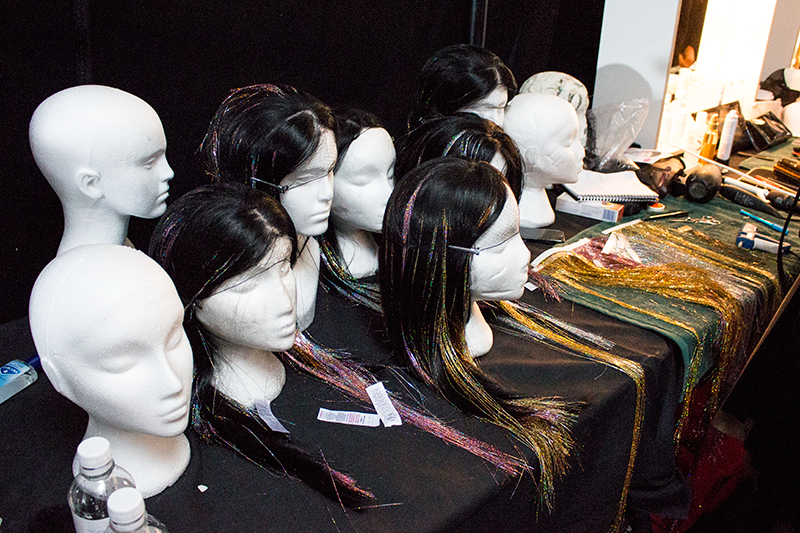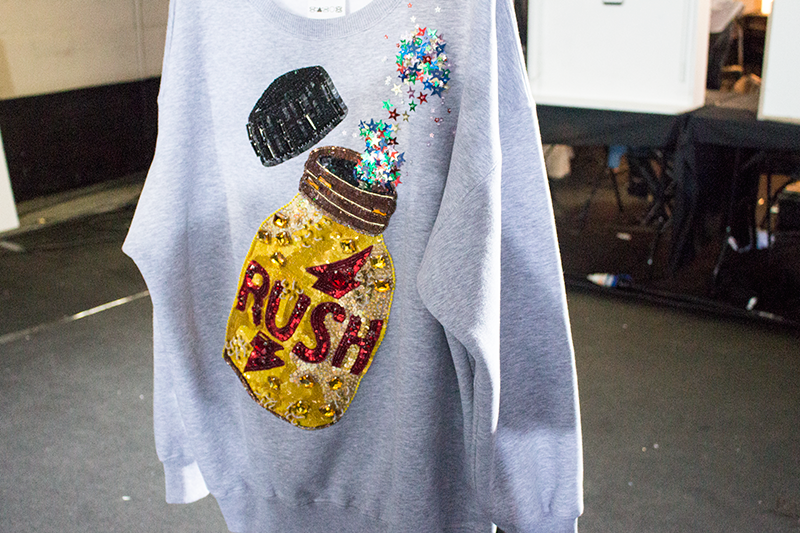 I know we're smack bang in the middle of AW15 right now at London Fashion Week, but I couldn't not give the Ashish SS15 catwalk show its well-deserved limelight on the blog. I'll be backstage and checking out the new pieces this week, but for me you can never have enough Ashish anyway. This season it's the only show I'll be attending - and popping backstage again beforehand - it's the one show I
always
make time for and leaves me on a weird fashion high every time. I had other plans, but they were put to a halt thanks to a horrendous bout of sickness whilst on a plane.. meaning I've been stuck in bed feeling sorry for myself since Friday. I DIGRESS.
So, if you're an avid member of the Ashish fan club, like moi, you'll know it ain't Ashish without a good dollop of glitter. SS15 was of course going to be no different. The SS15 collection was heavily inspired by the whole idea of celebrity - Miley, Kim and Kanye were all featured, reminiscent of fan art and caricatures. Ashish himself described the SS15 collection as a 'fucked up 50s meets disco' (take from that what you will), and was just an all-round tidal wave of sequinned splendour. Insane. I love it.
With Ali Pirzadeh for L'Oréal Professionel in charge of hair, it was kept simple and healthy-looking, with a sleek but natural finish. Mostly straight but with a real party girl feel to it, so with a slight dash of sweat (from dancing, naturally).. maybe sticking to the face and skin slightly. Stay with me here, because it gets fun. Multi-coloured, holographic wefts of tinsel were then worked into the models' extensions, making everything totally Ashish from head to toe. The only product used was the Crystal Gloss Shine Spray. Simple! If you can call it that. As for makeup, Sharon Dowsett Maybelline went for a 'showgirl without the drag' look - no liner or lashes, but a mountain of glitter and crystals. Bronzes and golds were applied all over the lids, with gemstones along the lower lash line and then randomly on top. Divine, and not nearly as difficult as it looks to do at home. Promise! Nails were a 'cosmic cluster' with shades Watery Waste and Glitter It, followed by another helping of crystals applied at random.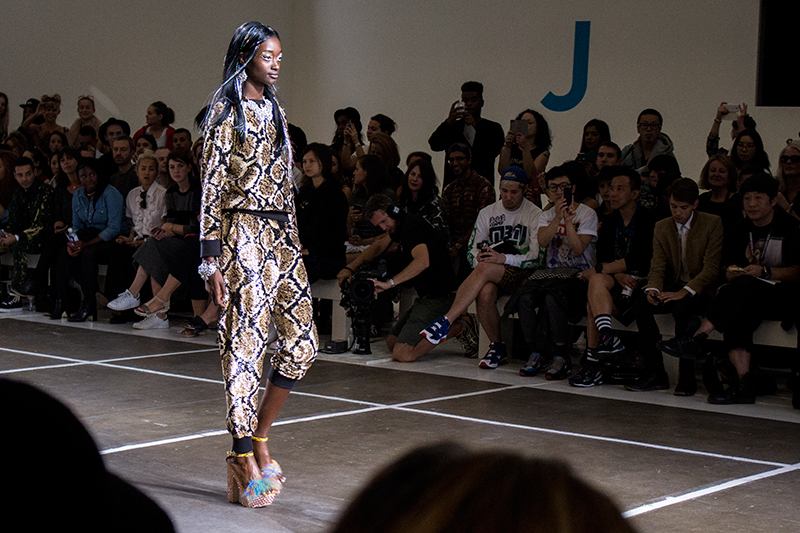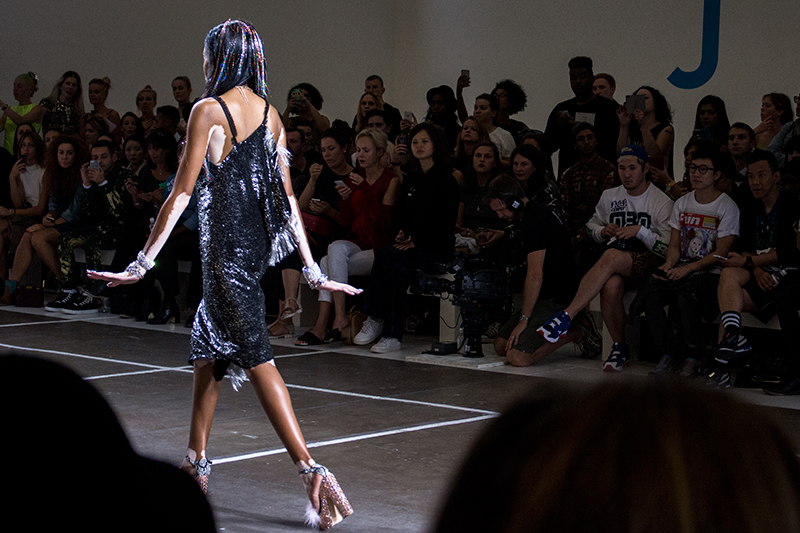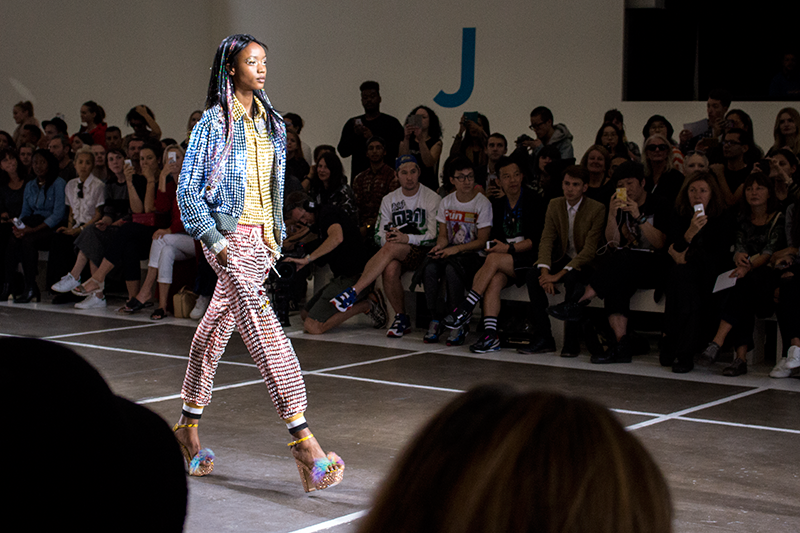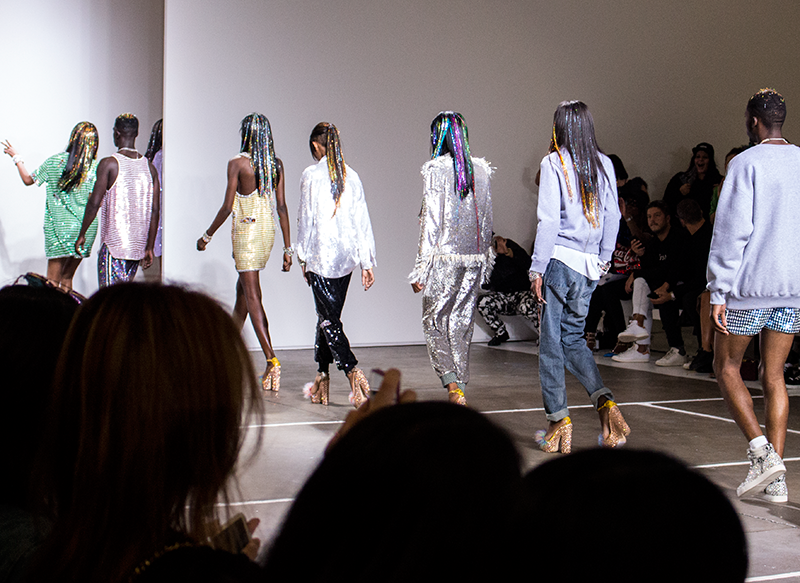 So there we have it. I had
such
a hard time whittling down the mass of photos for this post - the sheer amount of Winnie Harlow alone was ridiculous! What can I say? The girl is worth it. I'm going to roll around in glitter now. Hurry up Tuesday!