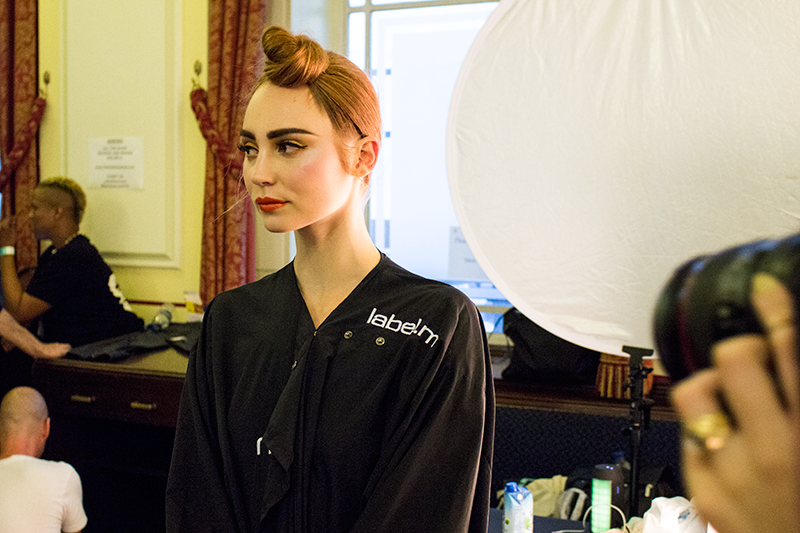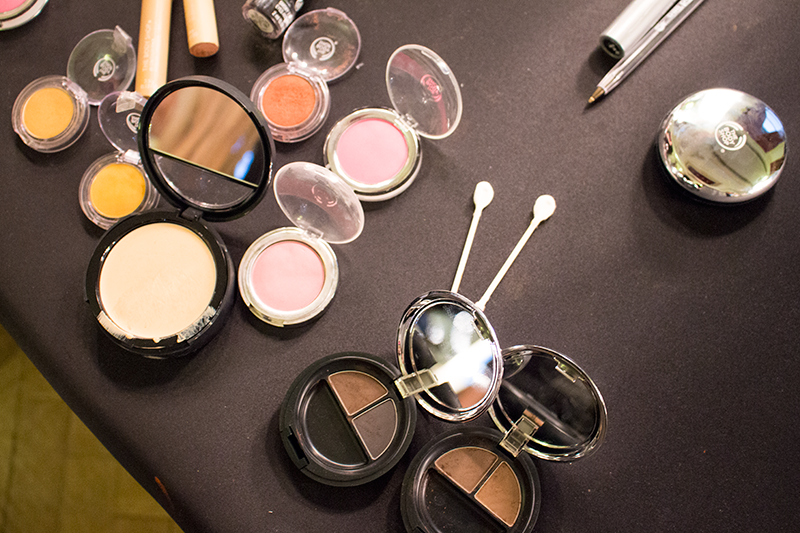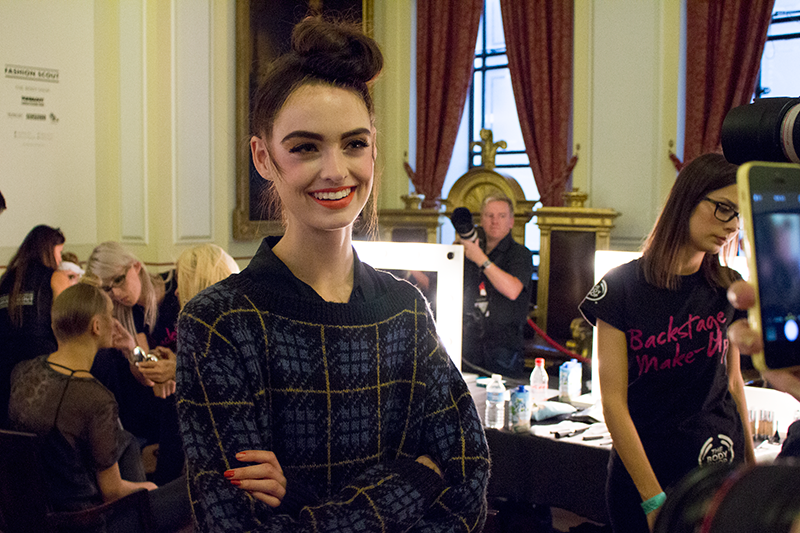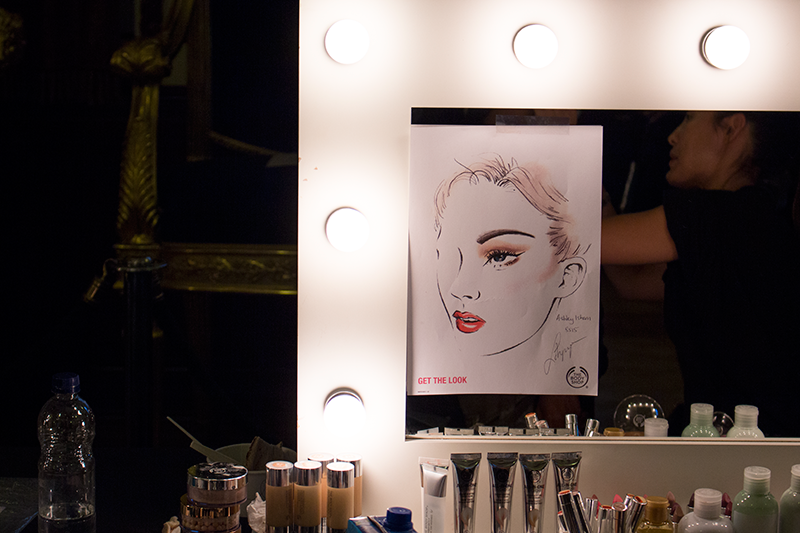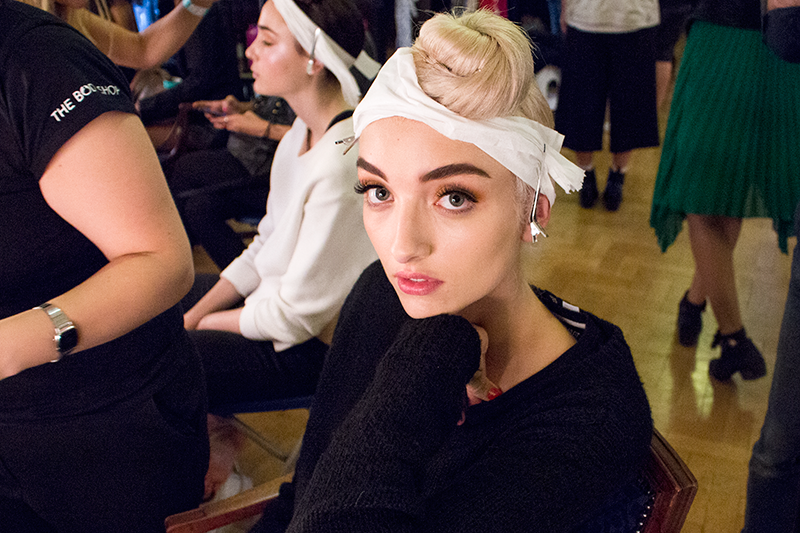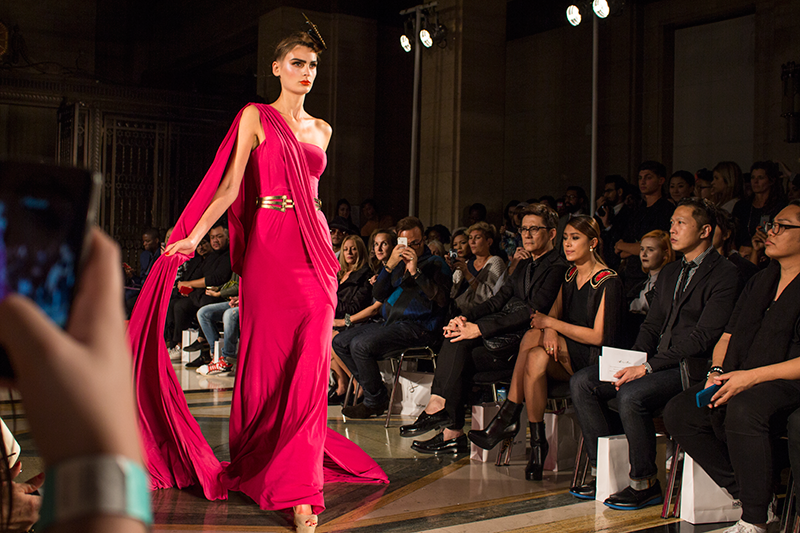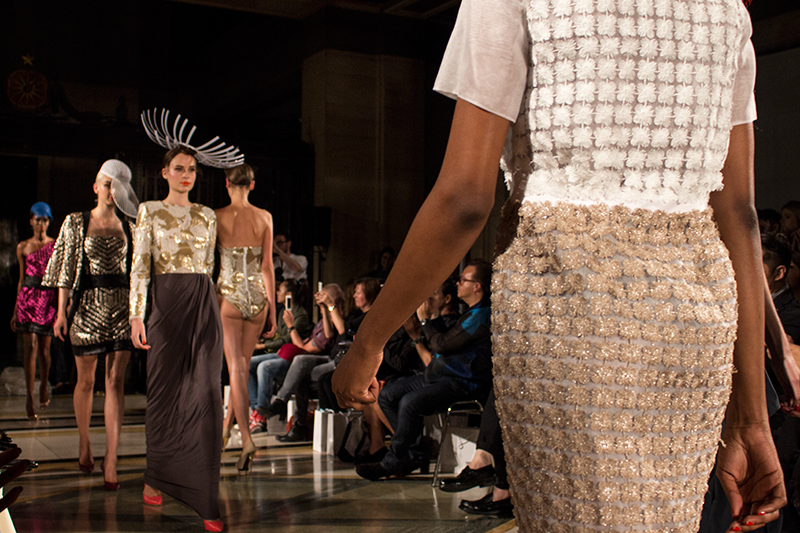 My Friday at London Fashion Week started with appointments, meetings and diving head first into the deep end of social peacocking around Somerset House. Annoyingly I missed the Shrimps backstage call time by matter of minutes - note to self, it's actually quicker to walk than to sit in a car in heaving traffic.. even wearing heels - but check out
Zoe's post
! Anyway, I then headed to Fashion Scout at Freemasons' Hall to see what was going on at Ashley Isham.
As Lan Nguyen-Grealis worked her magic for The Body Shop, the models were transformed into beautiful Art Deco dolls. With inspiration being taken from Mata Hari and sexy spy, the look was perfect for a fashion show but at the same time I don't think it's too much of a far cry from the kind of makeup I like to wear on a daily basis. Take from that what you will!
First of all, brows were multi-tonal and almost fluffy - built up to look natural and using a flat brush with the
Brow & Liner Kits
this was achieved effortlessly. A mix of Colour Crush Eyeshadows in
Golden Cinnamon
,
Gorgeous Gold
and
Sunshine Love
gave a soft, warm wash to the lids along with Sugar Glaze used as a highlight in the inner corners of the eye. Eylure 101s gave a classic, doll-like look to the lashes and the
Smoky 2 in 1 Gel Liner
made for a seamless flick.
For the lips, the
Colour Crush Lipstick in 105 Coral Cutie
was used straight from the bullet for a rounded, pouty look that went slightly over the natural line, rather than precise with a lip liner. This was then blended into the corners with a brush followed by a good slick of
Mint Lip Gloss
to give an extra zing and added shine.
All-in-One Cheek Colour in Guava
was placed onto the apples and just above the hollows of the cheeks, with
Pink Crush Eyeshadow
applied above with a squashed down brush in a perfect fan shape. No contour required.
A last wash of
Sugar Glaze
on top of the pink highlight along with a little down the centre of the nose, and the look was complete. Finished with a spritz of
Vitamin E Face Mist
, the models were catwalk-ready. What do you think?