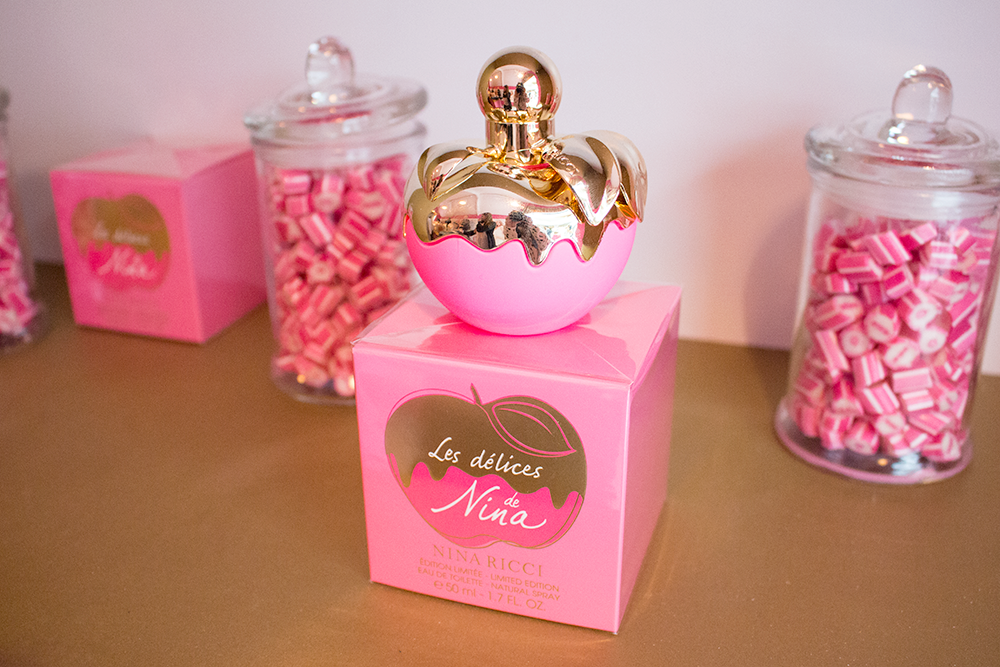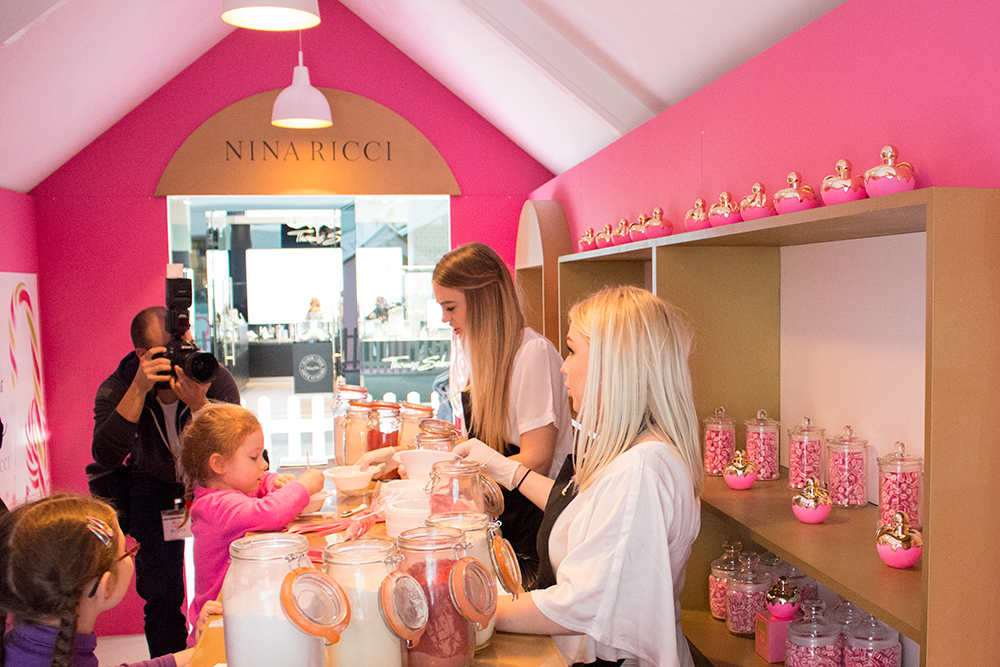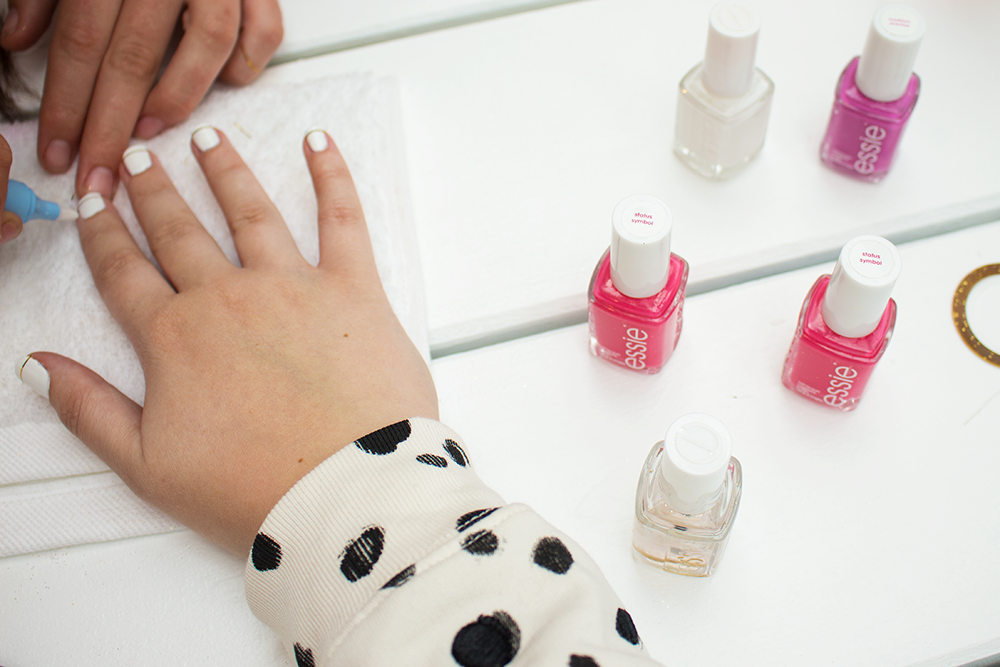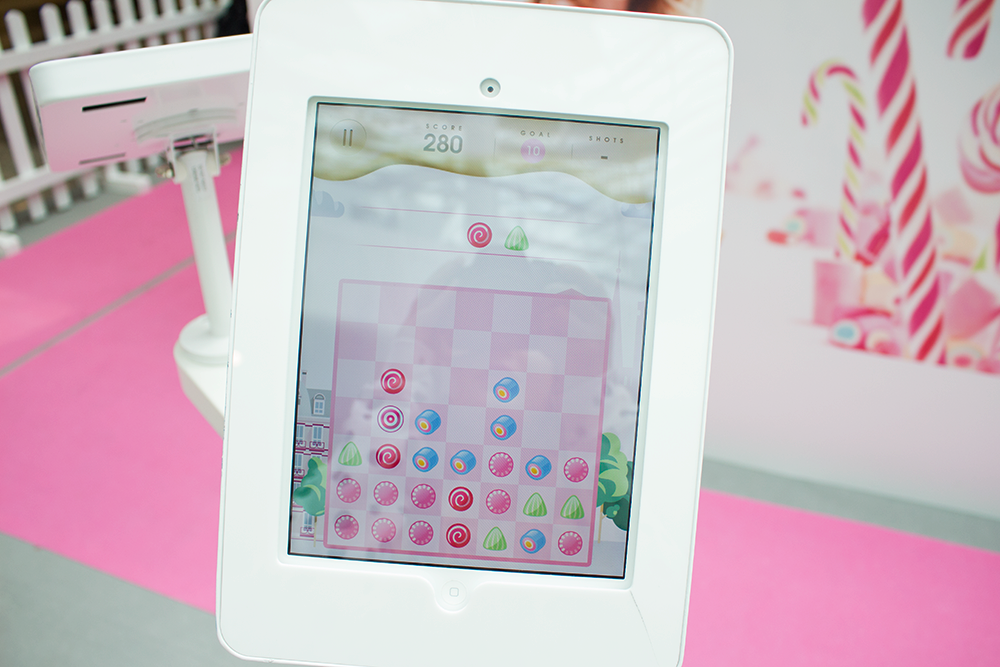 This afternoon I popped down to
Westfield London
to check out the pop-up candy house for the newly released Nina Ricci fragrance, Les Délices de Nina. A new apple to join the tree - this time with a candy twist. The fragrance itself is best described as a 'sugar high' and has a fun, youthful feel to it. The pink and gold bottle is a playful spin on the original design, and the citrus notes mix with gardenia, praline, white musk and strawberry candy accord make for a spritely springtime scent that isn't just for the young. I'm sniffing it on my arm now, hours after spraying, and it's left a delicate veil on the skin. Lovely for daytime especially!
So, the pop-up: taking inspiration from the storybooks of Hansel and Gretel and Alice in Wonderland, the Nina candy house offers sights, tastes and smells to transport you into a fairytale bubble. You can make your own sherbet - I went for tangerine, FYI - take a break from shopping and have a manicure, and try your luck at the
Les Délices de Nina game
- every hour the highest scorer wins a bottle of the new Nina fragrance. It's quite addictive and is pretty easy on the eye - don't say I didn't warn you..
If you can't make it down this weekend - it's really easy to find by the way, just outside Boots on the ground floor! - they're setting up shop in Manchester next weekend (info
here
). Otherwise you can still win a pack of goodies through the blog, including the new fragrance as well as a bundle of beauty bits; keep your eyes peeled for my
Instagram
and
Twitter
for updates! How'd you do it? Simply download the
Les Délices de Nina game
, available in the App Store and on Android, take a screenshot of your high score and the biggest number wins! Just tweet it to me (
@milkteef
) along with the hashtag #LesDelicesdeNina so I can keep track. The competition will run till May 25th, and the more levels you play, the higher your score will be. So get going, and the very best of luck!