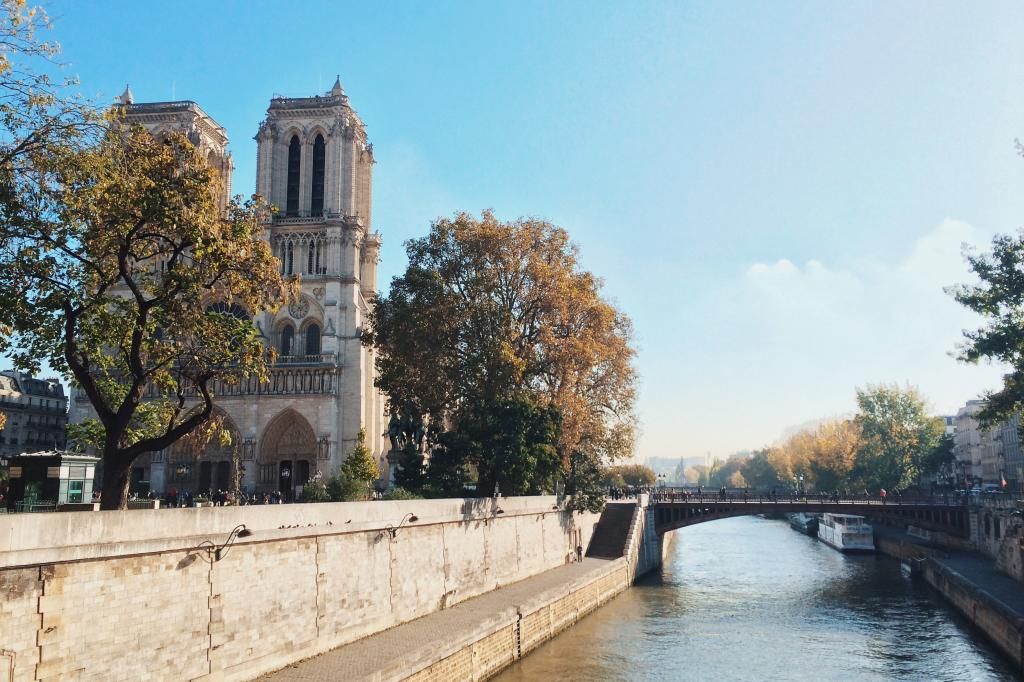 Way back in November, I was invited to a short (but sweet!) trip to the city of Paris with beauty subscription service
Birchbox
, as well as a handful of great blogger girls who came along for the journey. I think
Kate
regretted sitting next to me on the Eurostar after my second coffee. A 5AM cab + caffeine = a weird mix of overtired meets overexcited. Can you blame me?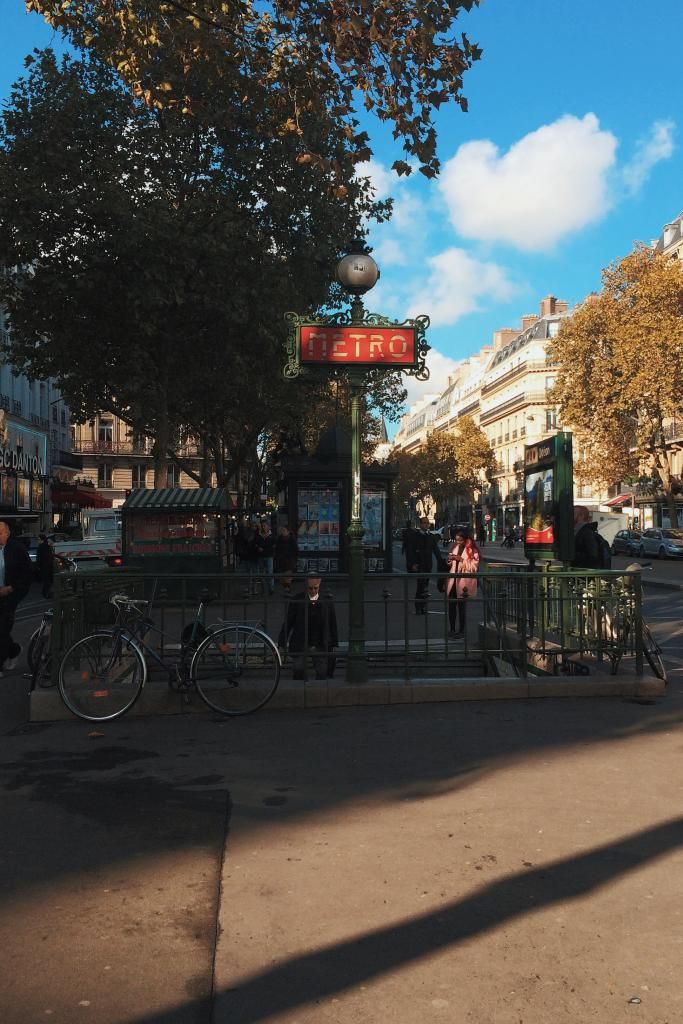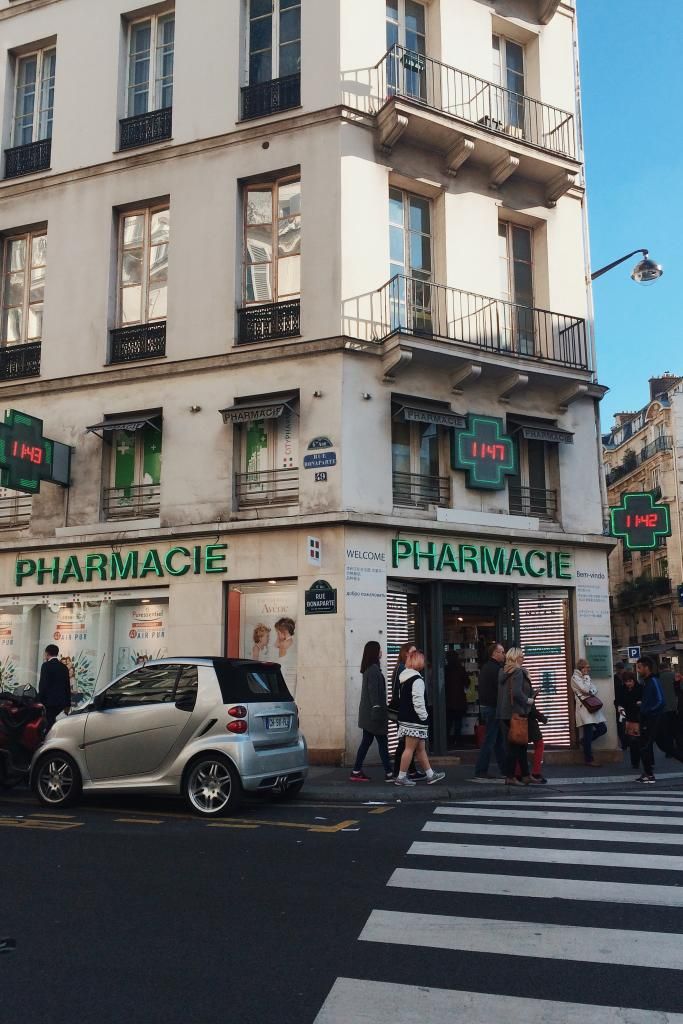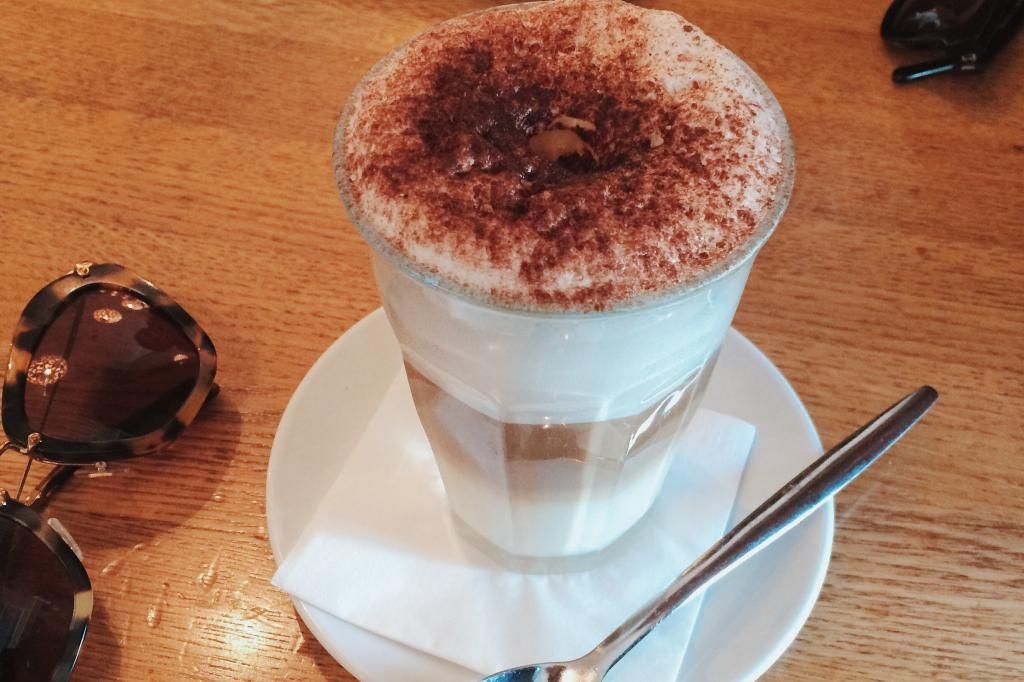 By mid-morning we pulled into Gare Du Nord and swiftly jumped into a taxi to head to the Birchbox Paris HQ to meet the team. Over coffee and croissants I drank in heaps of inspiration from the offices - so dreamy! We were also shown a prototype for the Birchbox vending machine. Such an awesome idea; there were four different options available with two trial-sized products in each. For €4 it's a really fun idea if you're waiting for a train - the machines will roll out to stations, airports.. that kind of thing - or if you've forgotten something! You know me. Any excuse to welcome new beauty products into one's arsenal.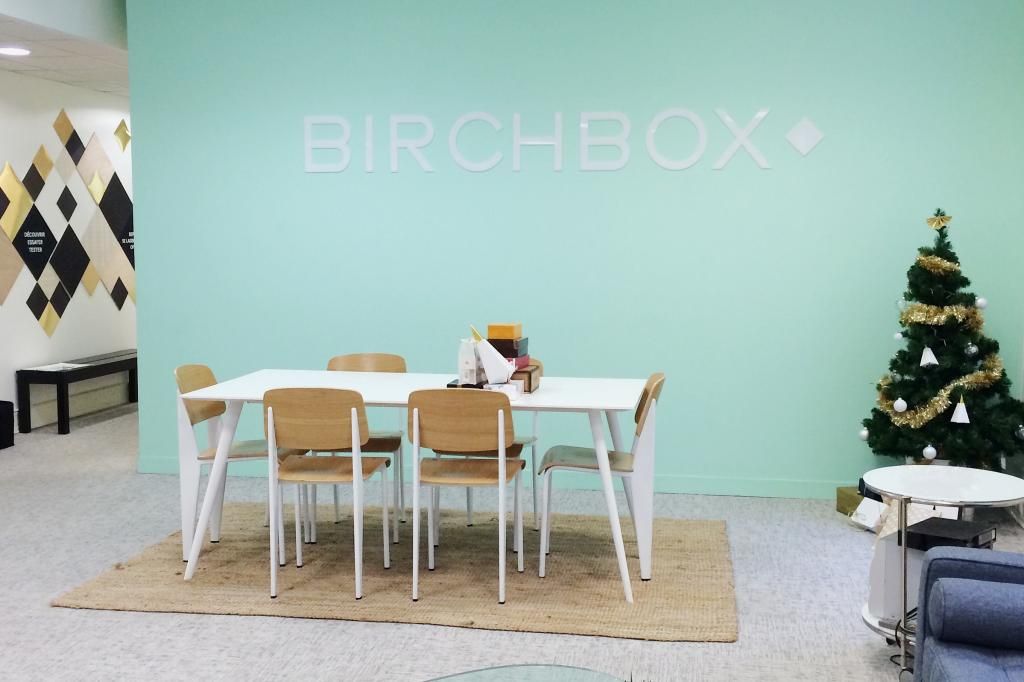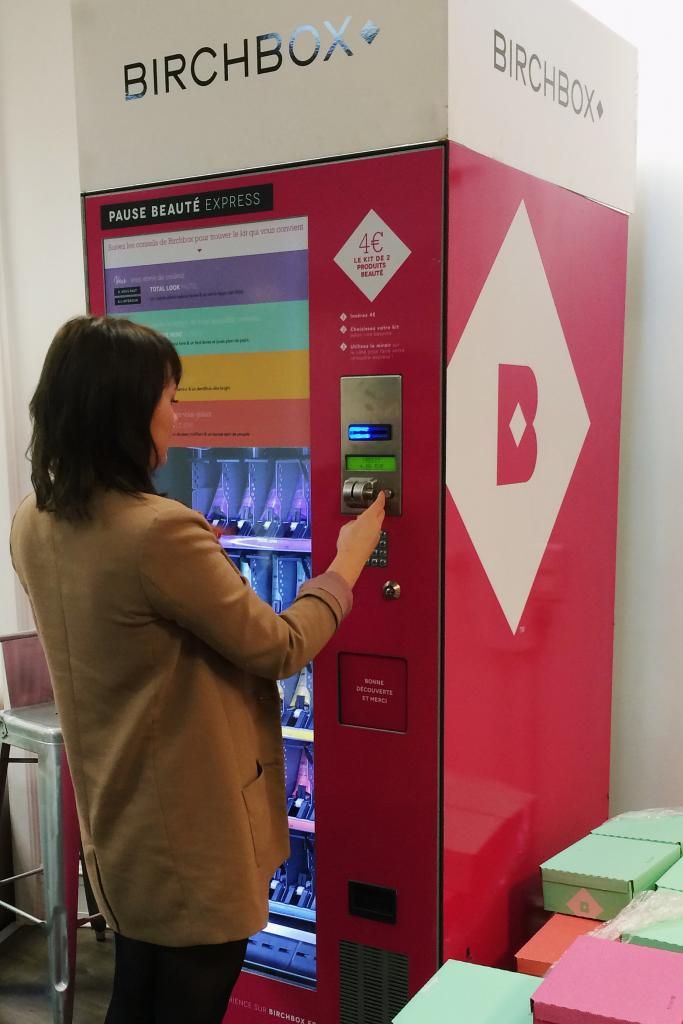 Next stop was to check into our home for the stay -
Hôtel Bourg Tibourg
. As it's a sister hotel to
Hôtel Costes
, the intoxicating signature scent was wafting all around the building. I'm not usually one for hoarding hotel toiletries but those babies were
not
left behind! Seriously..
check it out
. After dumping our bags we headed out for lunch at
Café Marly
, a beautiful restaurant overlooking the Louvre. I'd love to go back in warmer weather and sit outside, pyramid in sight and glass of wine in hand. Bliss!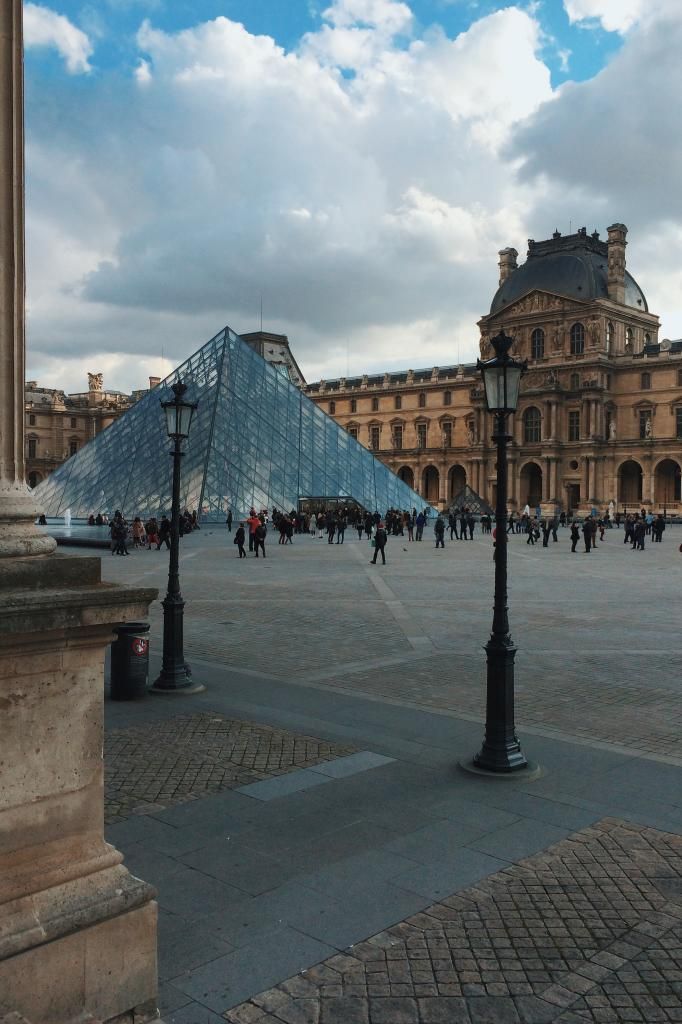 After refuelling, we made a visit to the
Caudalie boutique
on rue des Francs-Bourgeois, to talk about the brand and try out the treatments they have to offer. France don't scrimp on fragrance - you're surrounded with the Divine Oil scent as soon as you walk in the door. There really is no other word for it! I had a wonderful facial and upper body treatment, I can't tell you now which exact products were used as I was pretty zoned out for the whole thing. I'd been sleeping on my sofa for a few weeks prior to this so it really released some stress when it came to the neck and shoulders. I didn't want to leave!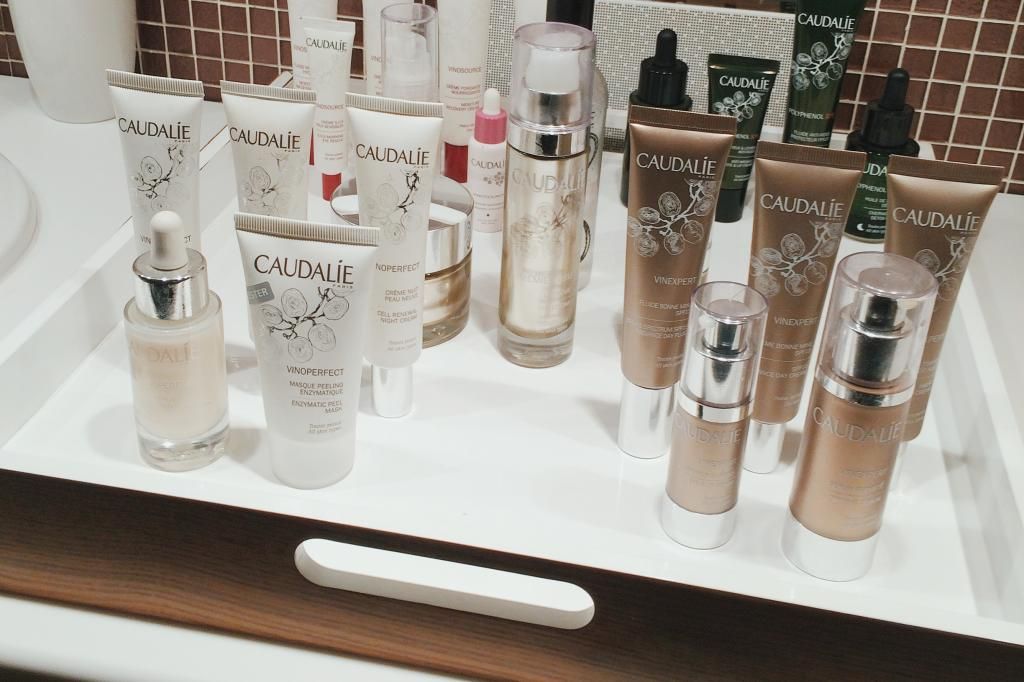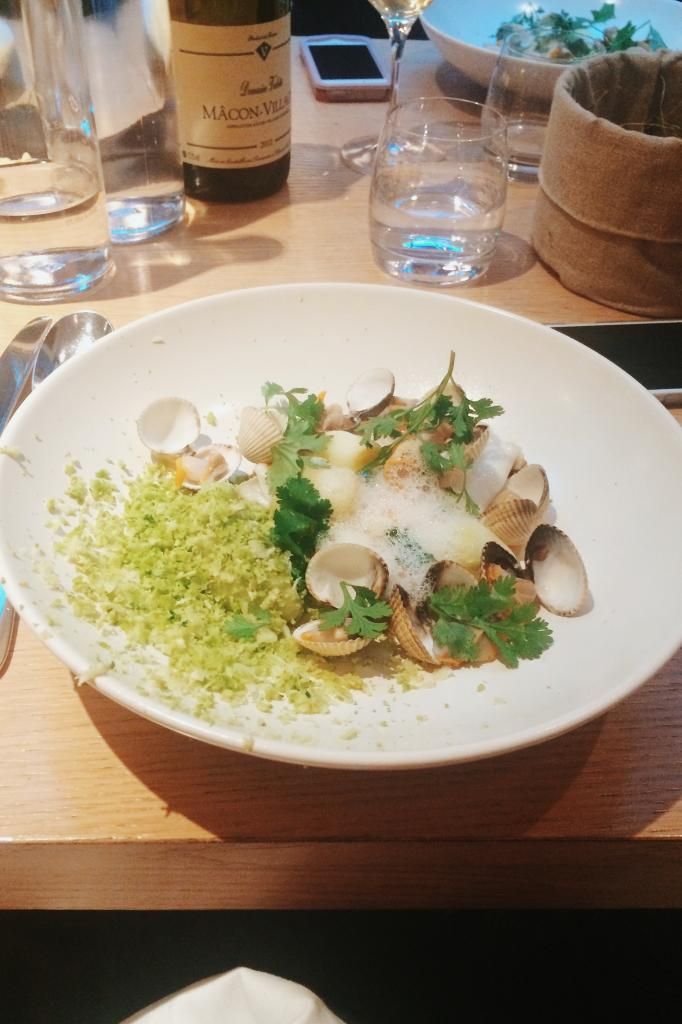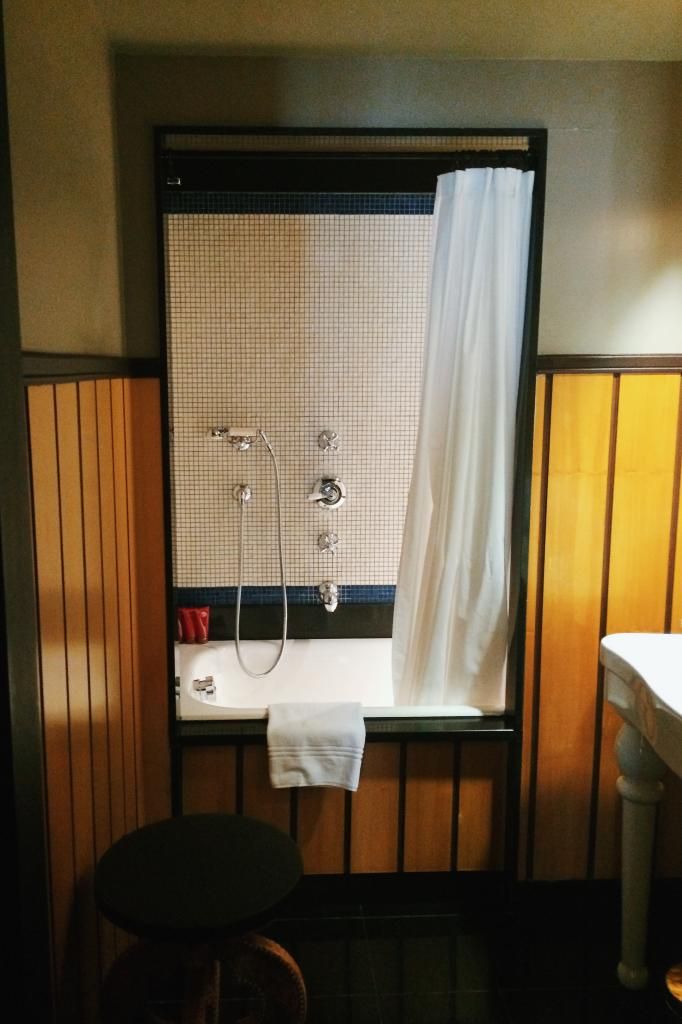 We had a few hours before our dinner reservations, so I made my way back to the hotel to nap (glamorous) and spruce up. Our evening meal was at the
Le Georges
, right at the top of the
Centre Pompidou
. The floor-to-ceiling glass windows meant you could see everything, cue all of us waiting for the Eiffel Tower lighting up every hour! It's also home to what have to be the pinkest bathrooms I've ever seen. I had the most amazing meal, complete with mille-feuille for dessert. Doesn't get much better than that.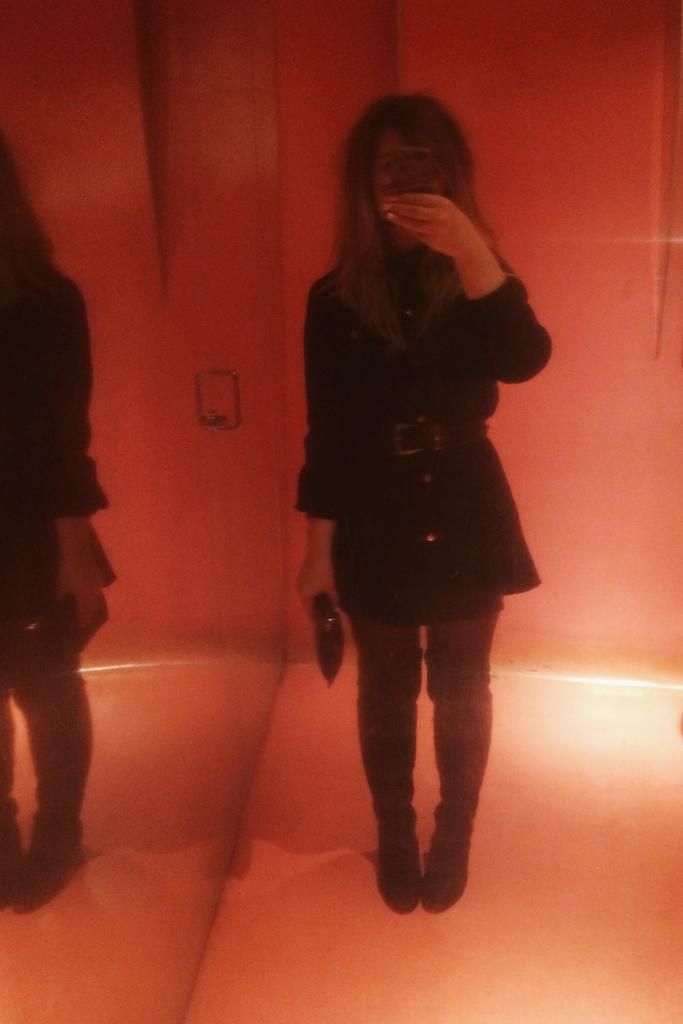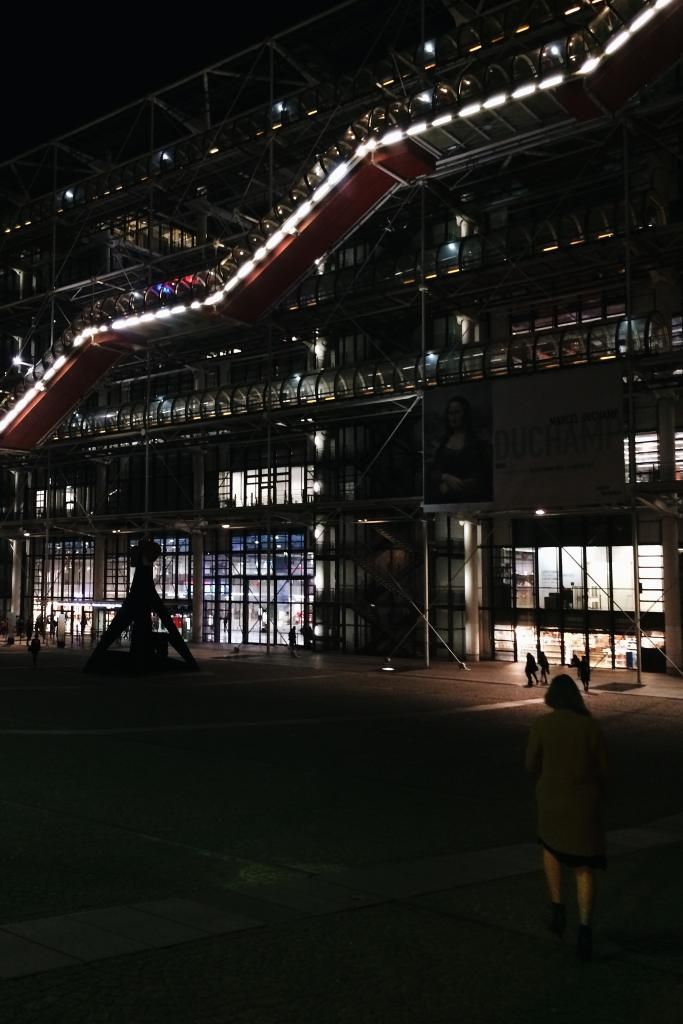 The next morning started with a knock on my door for a tray of tea, fruit and flaky pastries. Perfect city trippin' ammo if you ask me. Our first stop for the day was the
Huygens
boutique on rue du Temple, a beautifully decorated store that I'd happily move into in a heartbeat. The name Huygens pays homage for astronomer and physician Christian Huygens, and the brand take inspiration from nature to create bespoke lotions and potions. I really love the idea behind the range - each and every product in the line is customisable. If you ever get a chance to visit the boutique, please do as you can really get the most from the experience. First you pick your favourite(s) from the
generous range of essential oil blends
, and then choose which formulas you want to take home, whether it's for face, bath, hair or body. I went for
Enveloppment
in both the
dry oil
and
body scrub
- I also got to see the process of my chosen products being made which was awesome! I'd love to do a more brand-centric post in the near future if anyone's interested in hearing more about it!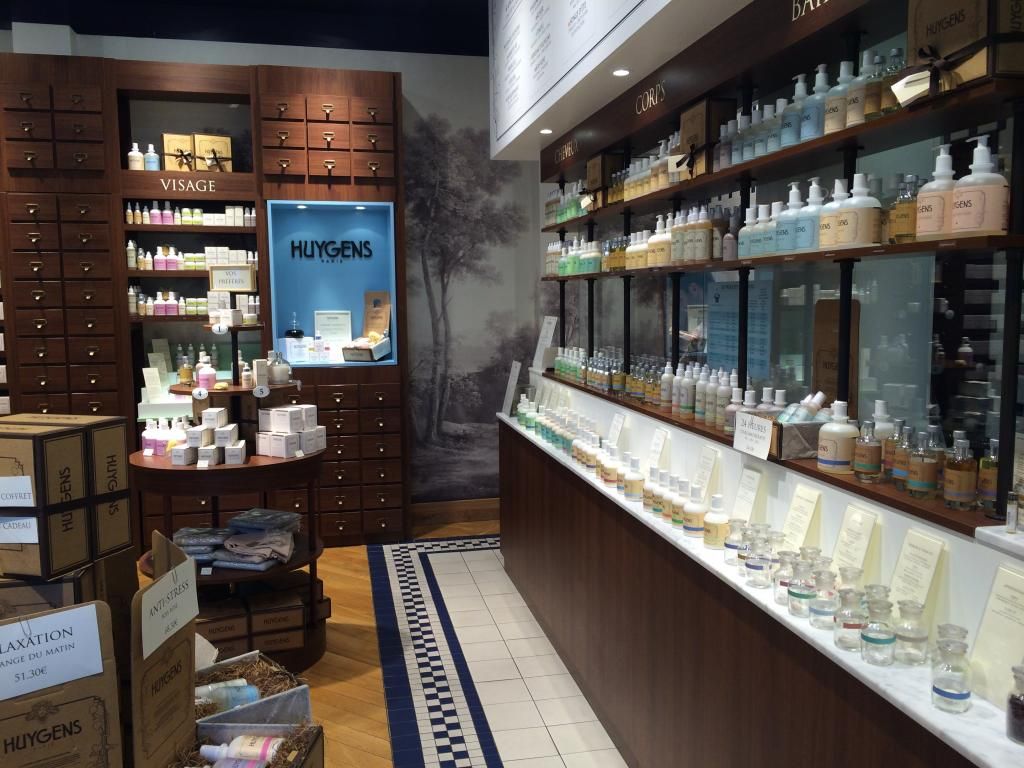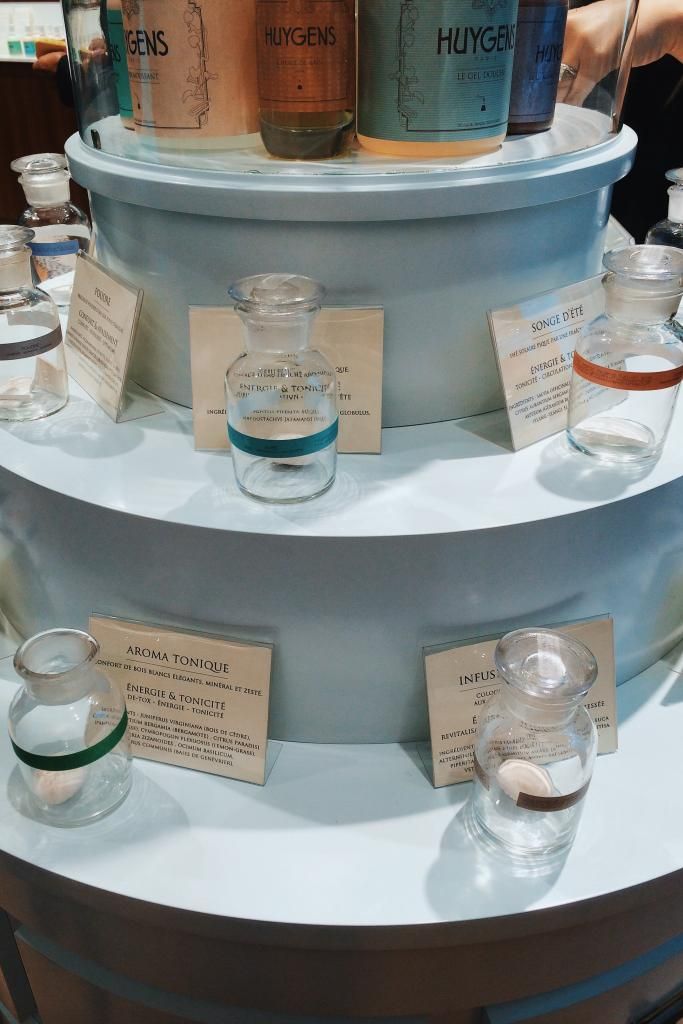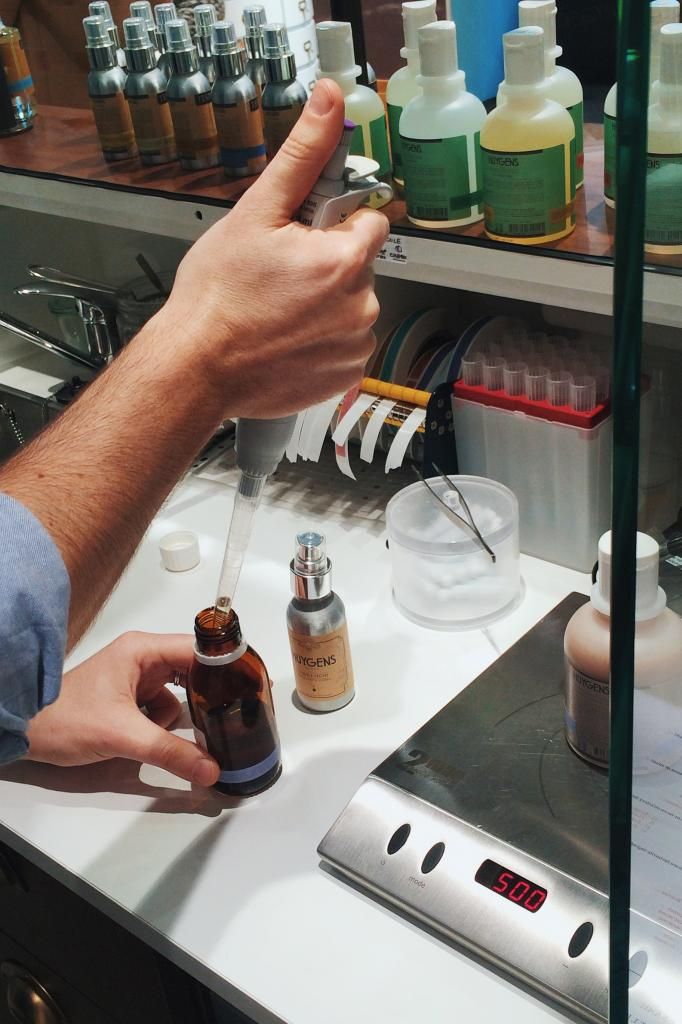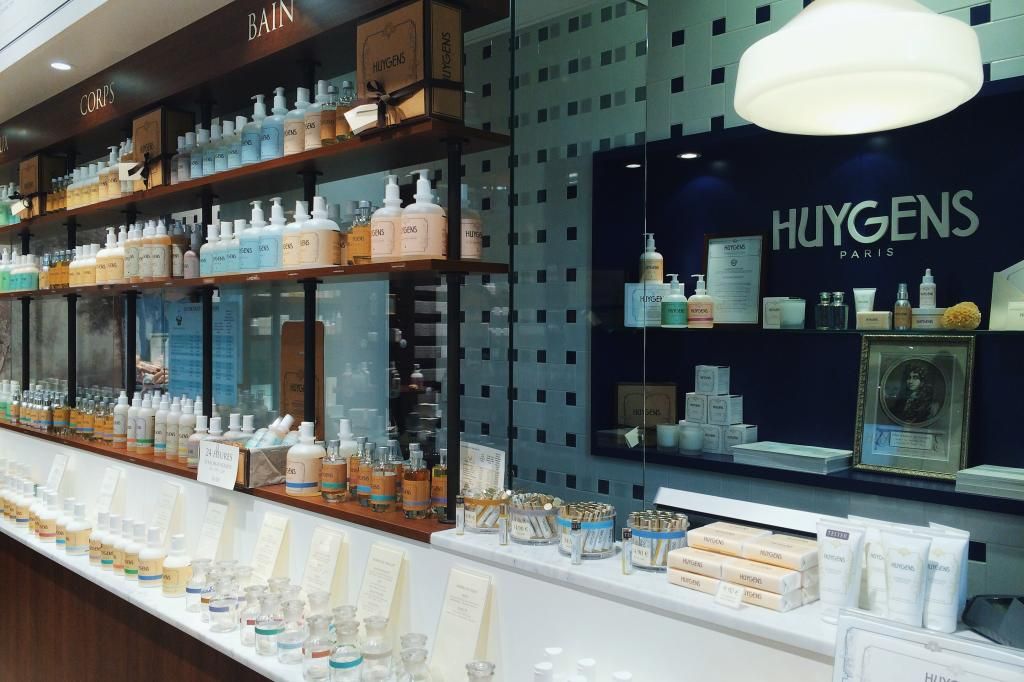 Kate
and I left
Gemma
,
Sammi
and
Fleur
to their own devices in the store whilst we took the scenic route through the city, past the Cathédrale Notre Dame, somewhat on a mission to find a
Sephora
. We were pretty refined but we couldn't leave without a few purchases each.. of which I'll go into soon! Another must-visit was of course City Pharma to stock up on skincare.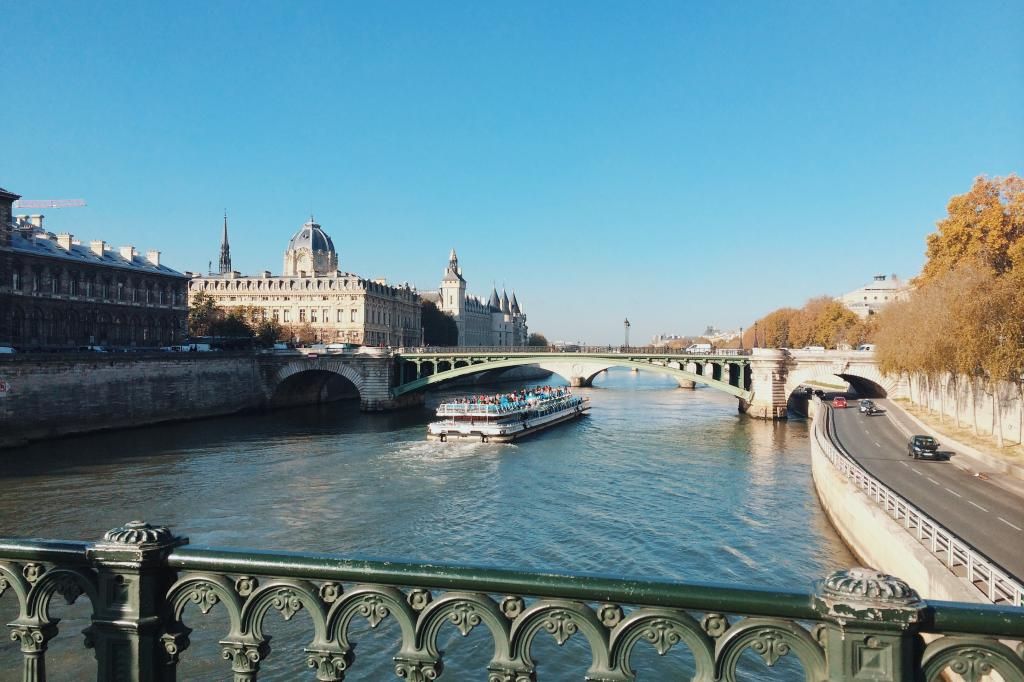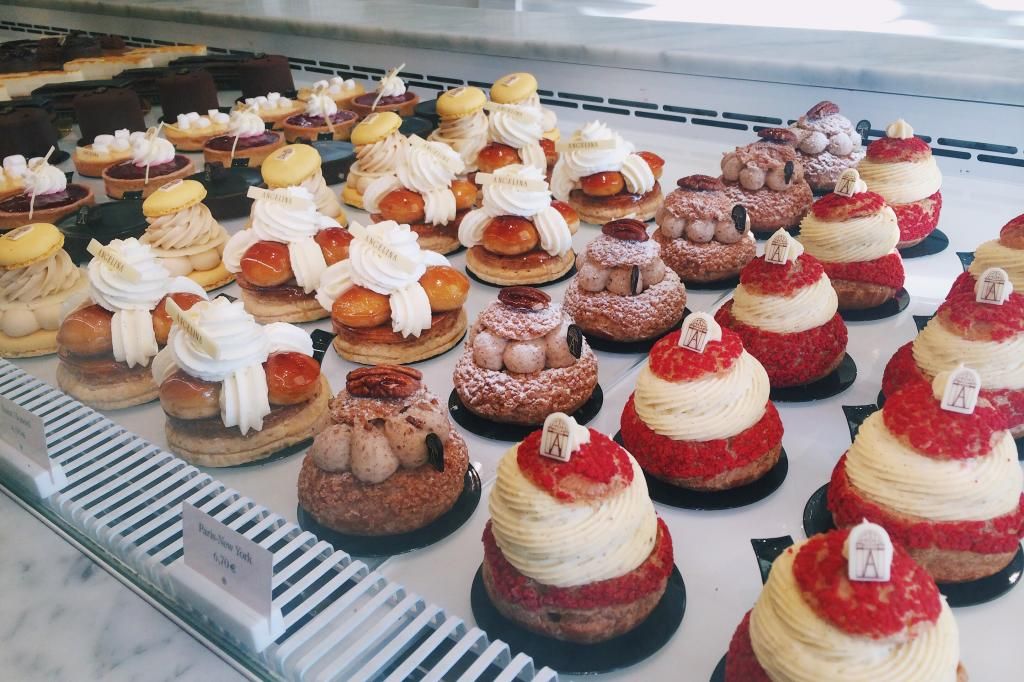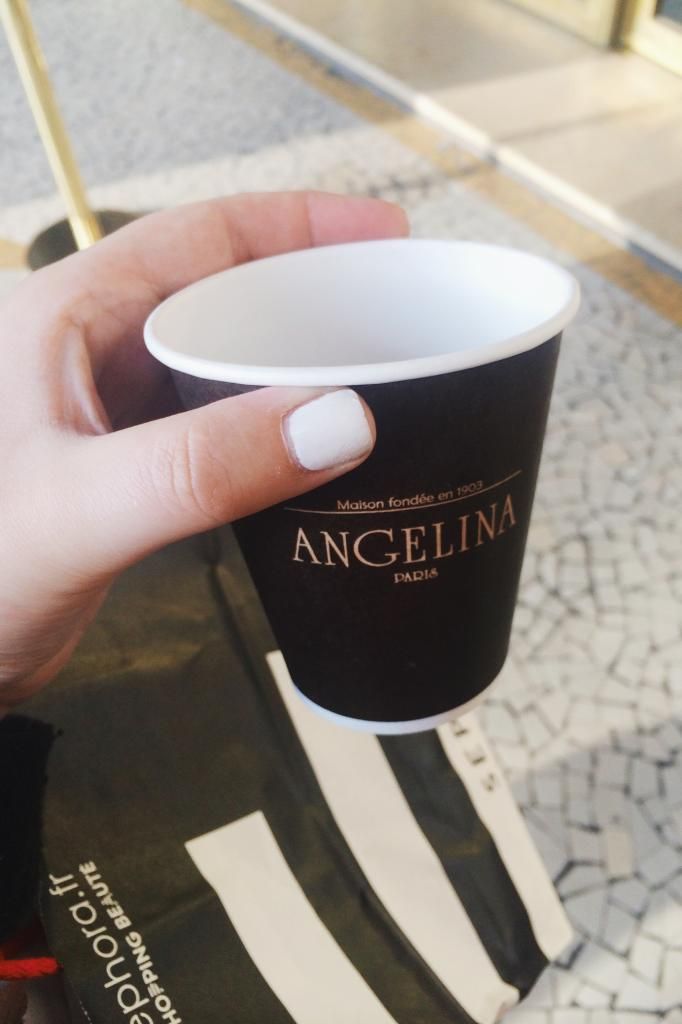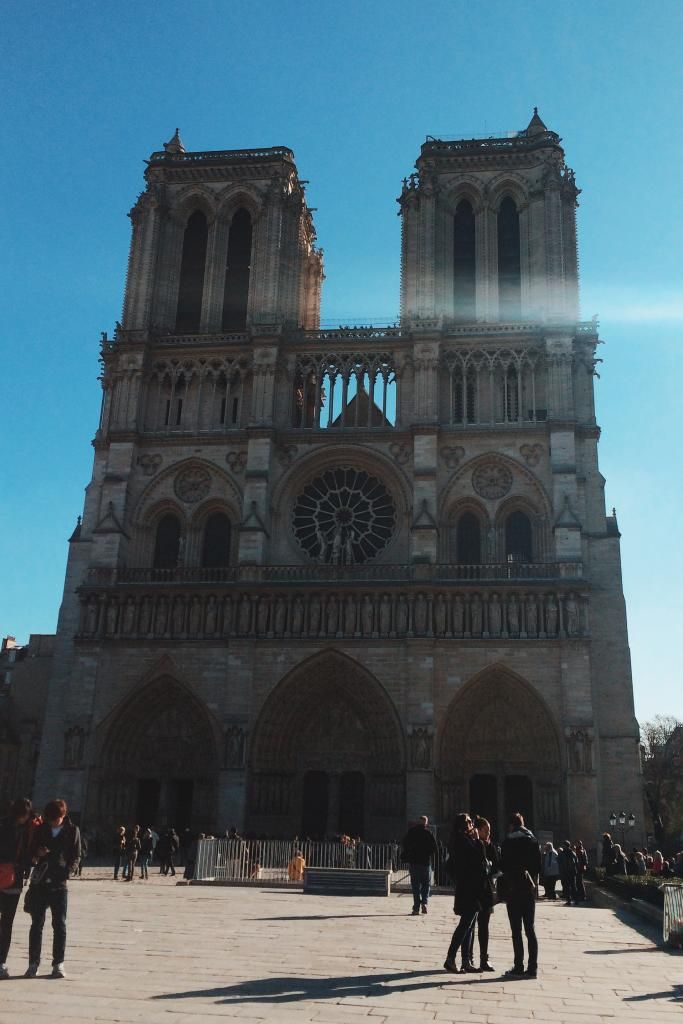 Lunch was at
Saturne
, on rue Notre-Dame des Victoires. The food was lovely, even if
Gemma came along with the alien concept of being vegetarian
. You won't regret clicking that link, I promise. We really should have skipped dessert because straight after we were given a surprise chocolate tour. A
chocolate tour
. Ahhh. Thankfully it was on foot to burn off some of the many calories we'd be consuming.. including gingerbread macarons at Pierre Hermé, Angelina's famous hot chocolate - which I still dream about on the daily - and only being able to stare, groaning, at a wall of melted chocolate at
Michel Cluizel
.
What did I say about short and sweet?! I had the loveliest time ever, it was so refreshing to do something a little different but still quintessentially Parisian at the same time. I'm planning on returning to the city in the very near future and I can't wait! Thanks so much to the Birchbox team for planning everything and making it so fun, and for bringing the dream team -
Fleur
,
Gemma
,
Kate
&
Sammi
along. You guuuyyssss. Have you been to Paris? What are your favourite things to do? Keen for any tips and must-dos!