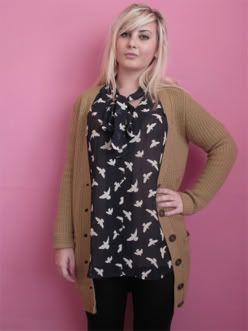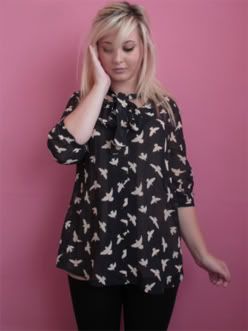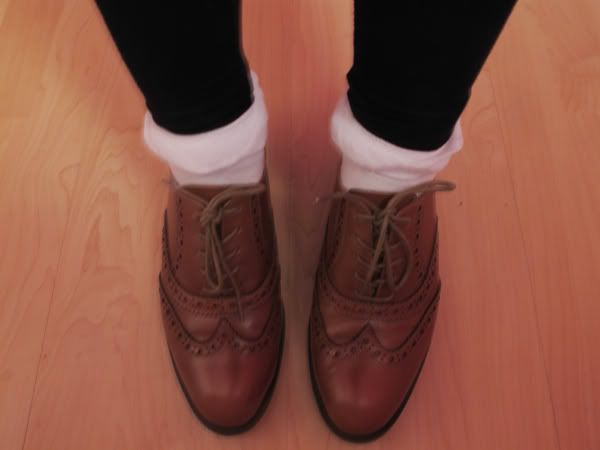 blouse: asos
cardigan: primark
socks: topshop
brogues: office
This weekend has been so tiring, even if I've hardly lifted a finger. Yesterday I went to Kent to see my baby cousins (youngest is 2 tomorrow, how cute!) and my grandad. I had a lovely time! I overslept today because of getting back so late last night, and my bus had come early so I'd already missed it when I got to the bus stop!
I've been determined to wear my
swallow print blouse
for ages now, I've had it for over a month! I've always been a bit on the fence about wearing navy and black together as the shades are so similar but different at the same time, but I plucked up my wardrobe courage and just went with it!
Lewis came to meet me at work for my lunch break, but in the end I didn't even eat anything and went to Topshop instead! I really need to stop spending all my money. There was only one of my size left in each of the items I got though, so that's a good enough excuse I guess! Also spotted the
tan heels I posted
in the store, I nearly cried.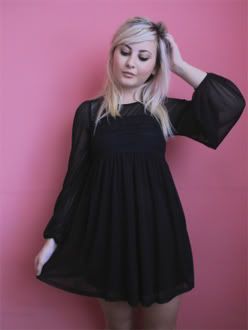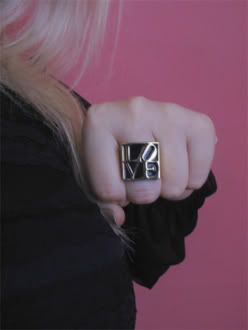 I already have
this dress in a toffee shade
, but since I saw a black version I've just been thinking "ohhh that will just go with everything and I will wear it all the time!" so I rushed to the till. I saw that a ring I'd had my eye on had arrived in store too, and even though it was a medium (I usually wear a small) I got it anyway. I'm kind of annoyed that it fits because I want to keep it now!
I'm off for a quick soak in the tub (complete with lots of bubbles as always!) before snuggling up in bed with my sketchbooks and X Factor, what a perfectly ordinary Sunday night! Toodles!