After two days off (doing nothing) I had to eventually leave the house for work today. Call me negative, but I'm getting really annoyed with the weather as of late! One minute it's cold and cloudy (just like Autumn should be!) so I put on something new and cosy, then as soon as I leave the house the sun comes out and I feel like I'm going to melt!
I got into town quite early and I had a bit of time to spare, so I popped into Dorothy Perkins to try on a dress that I'd seen in the window display a few times when I walked past, I'm still not decided on it but I bought it anyway! I was a little miffed that I only got 10% off when I could have got double the discount online (
20% off everything ends at midnight tonight if anyone's interested!
) but for £2.50 it wasn't worth the hassle.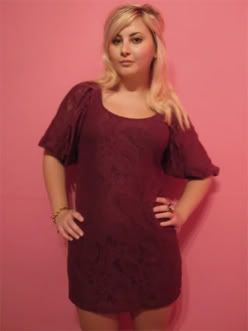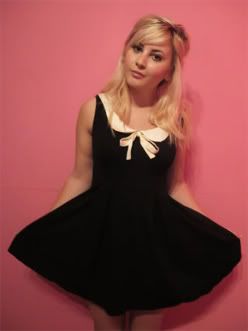 Also found this dress (pictured right) in Primark finally! I've been on the lookout for it ever since I saw
Gem post about it
a little while back. I also ordered one on eBay last week, no faults were mentioned but the user sells factory seconds so I'll have to see what that one looks like. If it's bad I'll just send it back or maybe Primark will be able to accept a return? How sneaky of me! Also my arm looks disgusting, please ignore it.
Work was pretty dull, the 'highlight' of the day must have been discovering a dead mouse in the cupboard under the stairs - the poor thing smelled absolutely foul! I hate to think how long it may have been there :(
Anyway, it's time for a shower and then I best get cracking with some uni work! My lack of motivation would shock a Snorlax!