Before I hop into bed to snuggle up with a Pixar film and some hot chocolate, I feel a little post is in order! I always say little when in fact it's near enough a novel but never mind..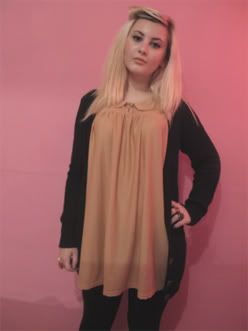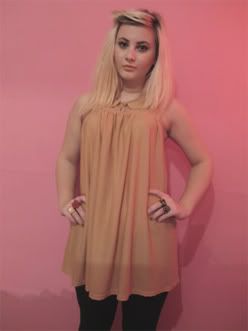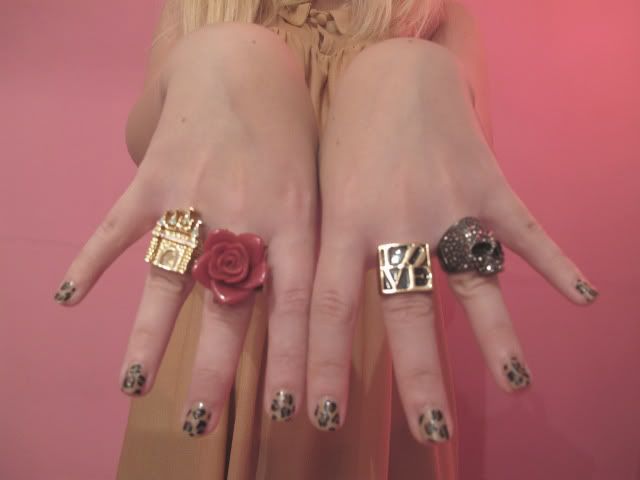 L-R: Disney Couture, Topshop (x2) and Henry Holland
I finally wore my
Topshop Peter Pan tunic
today! I don't know why I waited so long. I guess I didn't really know what to wear it with and in the end I went for leggings as it's a bit too see-through for just tights! I can't stop wearing my £7 Primark cardigans at the moment! I definitely couldn't justify paying like £48 for a Topshop one.
After a long day at uni (in the library, no less) I met my parents in town for a Chinese buffet. I really wasn't feeling it so I went to Lewis' house for a bit instead! On my way I popped into
Miss Selfridge
to quickly see if they had
this dress
..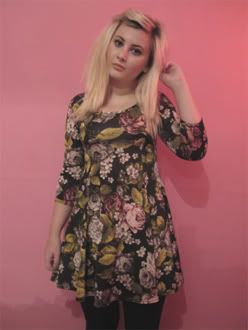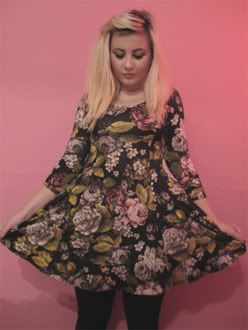 It's only available in the petite range so I got a 10 (I'm usually an 8) but it feels quite tight on the arms! I looked for a 12 but to no avail and that just so happens to be the only size that is out of stock online too! Originally it was £39 so it was a nice surprise to be greeted with a '£15 off' sticker on the tag. I'll probably keep it, I just hope it's tight because of the material (kind of swimwear-like?) - I doubt a size 14 would look right on me somehow!
Also I hope nobody minds the fact that I look like a cherub! My hair is annoying me no end lately so I just pinned it up for these snaps, and in turn you all get to see my 'moon face' in all its glory! All the signs point to a lifestyle change don't they?! Send any healthy eating tips my way pronto!