I have recently gotten way too excited over something completely superficial.. the
MAC Venomous Villains
collection. I was desperate to do some swatches as soon as the parcel arrived, except I got it delivered to my boyfriend's house, where I don't have my camera and refuse to use his one. Even though my day at work was exhausting, as soon as I got home tonight I started snapping and swatching! I was reading up on the collection (again) the other night, and I found out that MAC actually used some of the exact same Pantone swatches used in the Villains' palettes to create the collection! Very impressive from a graphic design student's point of view!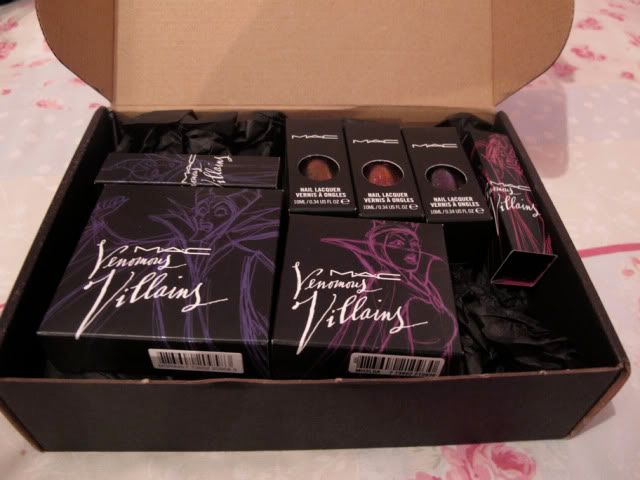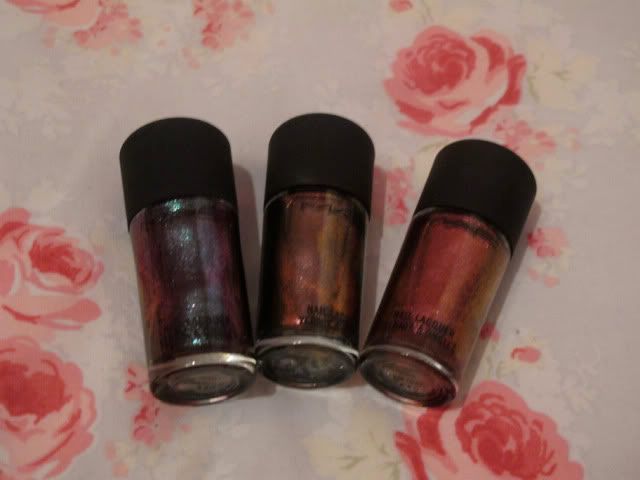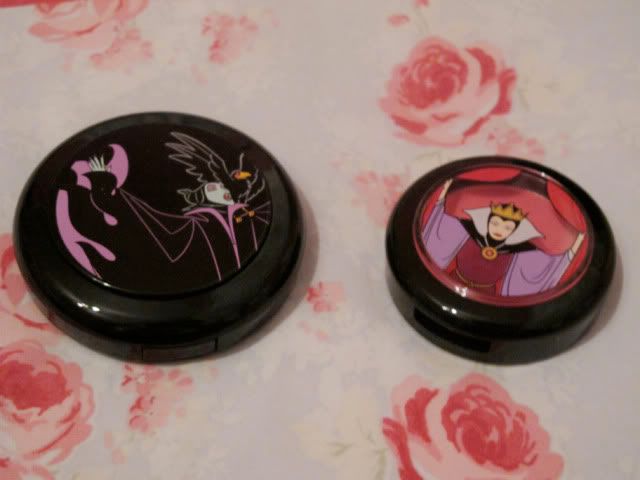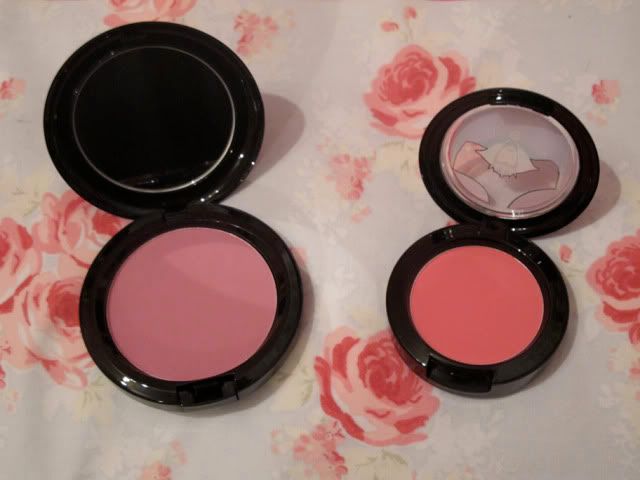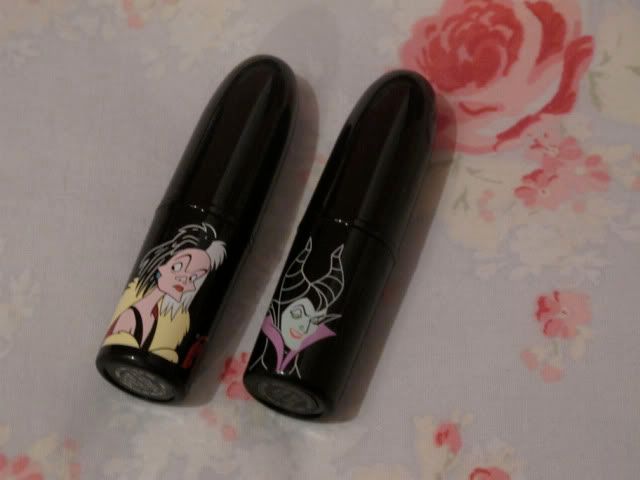 Formidable!, Bad Fairy & Mean and Green nail polishes, Briar Rose powder, Bite of an Apple blush, Innocence Beware! and Dark Deed lipsticks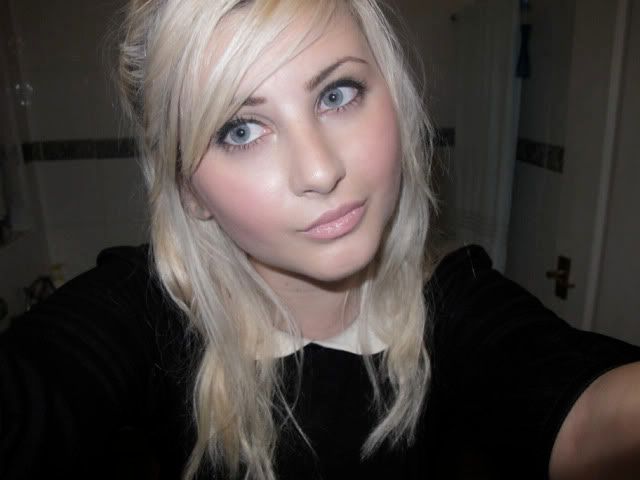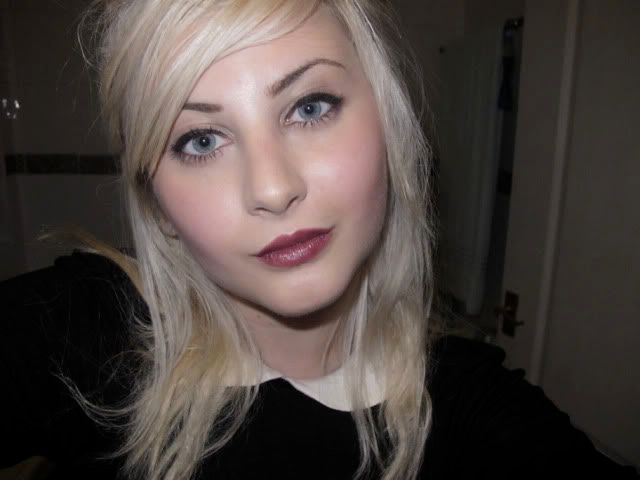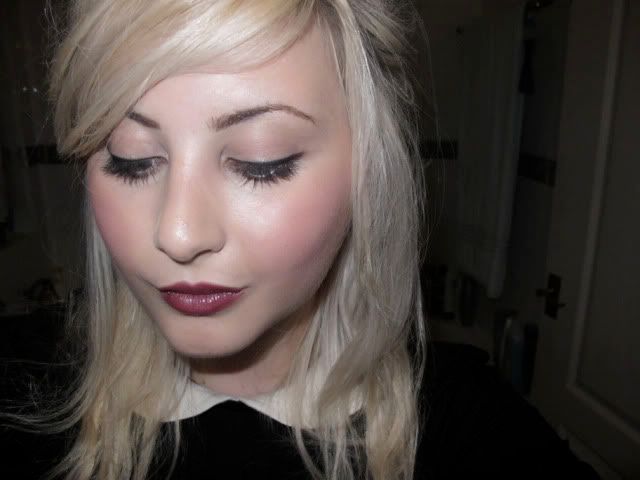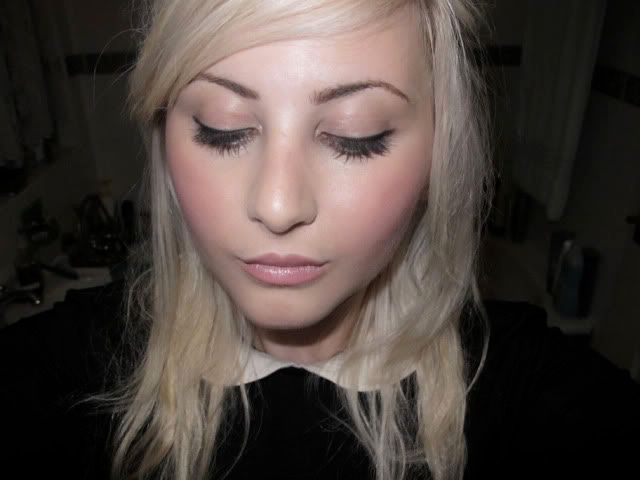 1. Bite of an Apple & Innocence, Beware! 2. Bite of an Apple & Dark Deed. 3. Briar Rose & Dark Deed. 4. Briar Rose & Innocence, Beware!
The two cheek colours are very different but almost look the same in these photos, I did try to remove the first pretty hastily though so I'm a bit flushed already when I'm wearing Briar Rose! The lighting in my room isn't the best, and I should have probably waited for natural light but I felt like I'd waited long enough to blog about this anyway!
WARNING: Mangled-looking hands alert (I admire all swatchers who manage to make their hands look completely normal when taking these kinds of pictures)!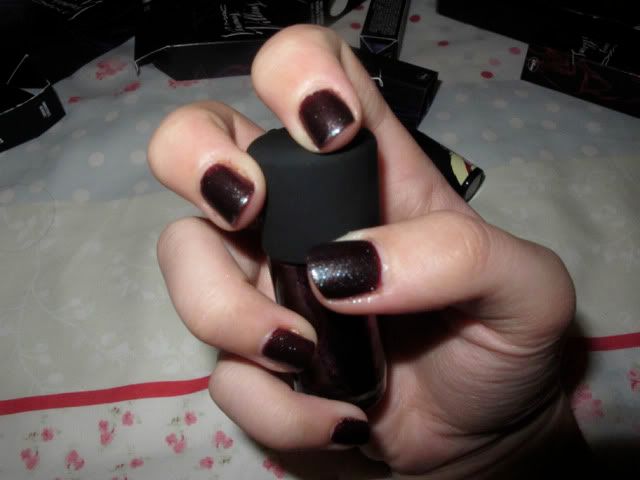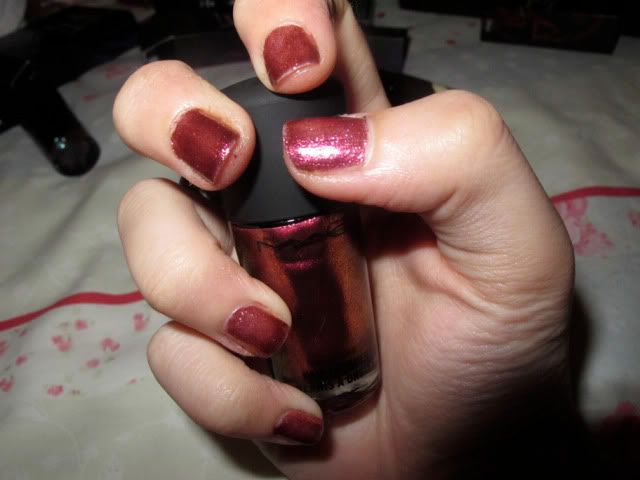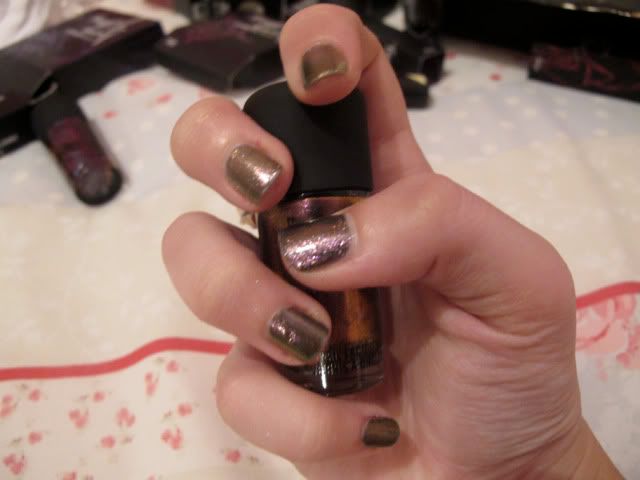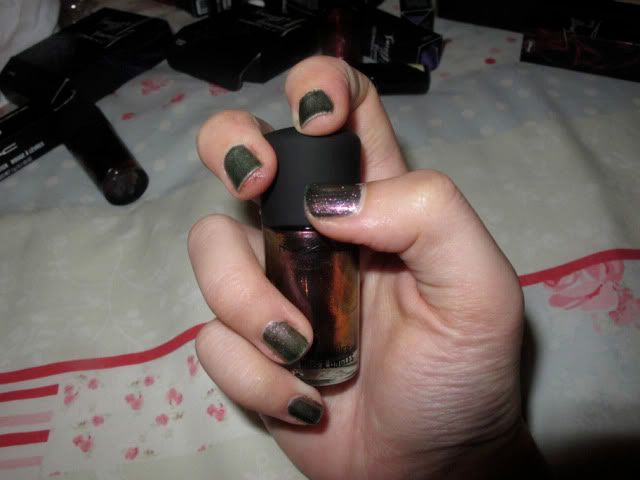 Formidable!, Bad Fairy, Mean and Green
My favourite of the three definitely has to be Mean and Green. It reminds me of bruised fruit and the poison apple from Snow White! The other colours aren't really my thing but I couldn't leave them! I'm a terrible shopper, I know that and you don't have to tell me..
All in all, I'm very pleased with all of my purchases, and kind of wish I'd ordered more! I definitely think £87.50 was more than enough to spend already though. I really hope my mum never reads this or I'll be responsible for giving her a heart attack! This post has also made me realise I definitely need my hair colour darkened as soon as possible!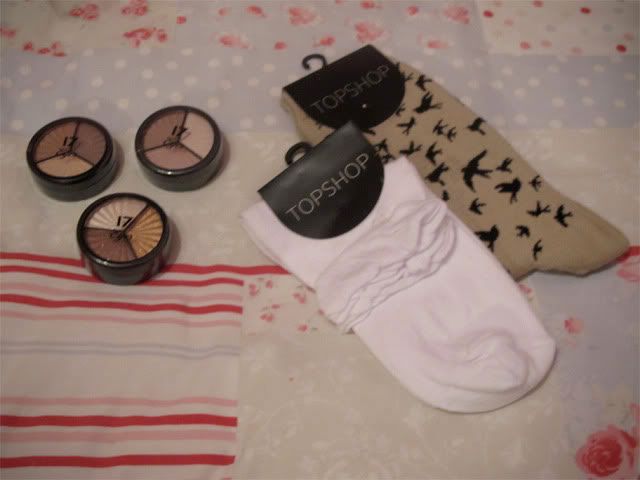 And while we're on the subject of new things, here are some cute swallow print/frilly ankle socks from Topshop, and three eyeshadow trios that all look pretty much the same (but I promise they aren't!). They were both bought in deals, so there's my excuse! I also spotted a cute brooch that I decided to use as a hair accessory in Primark today: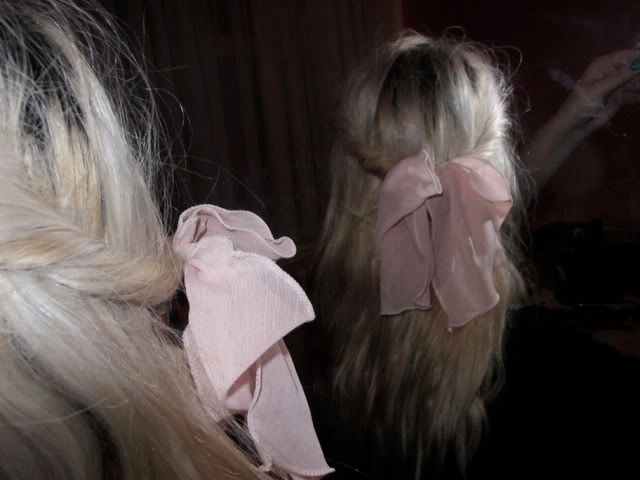 That's not all I've bought but I won't have anything else to take pictures off if I don't stop! Stay tuned for more bargains finds.. I'm off to have a well-deserved soak in the tub now, toodle pip!