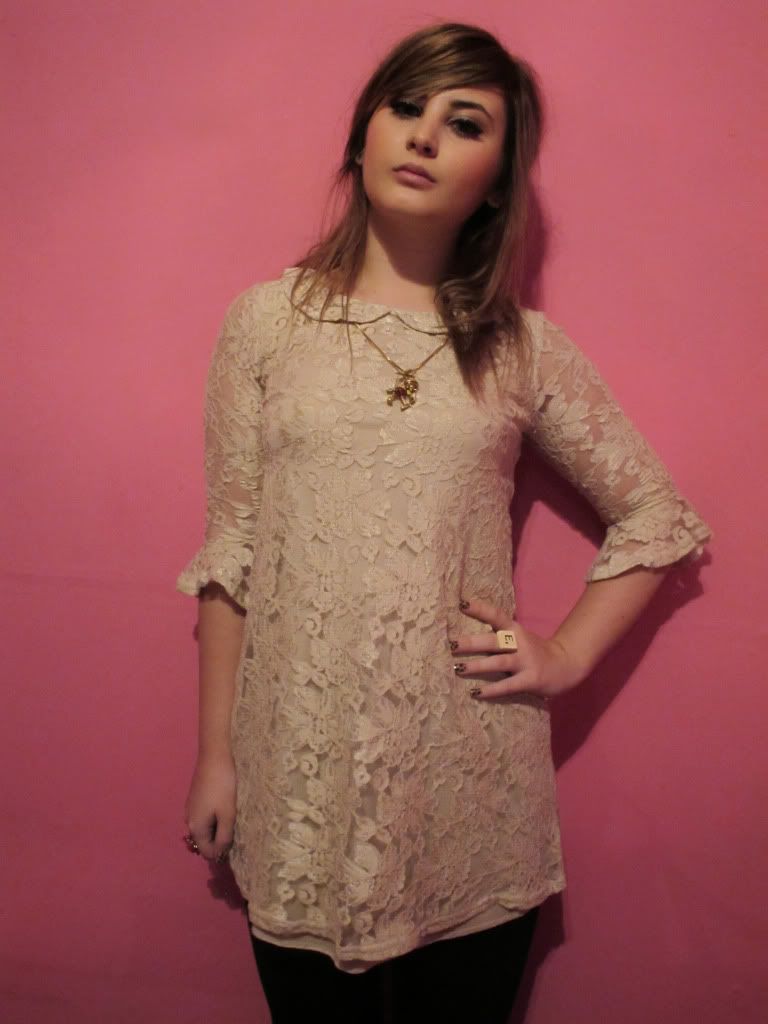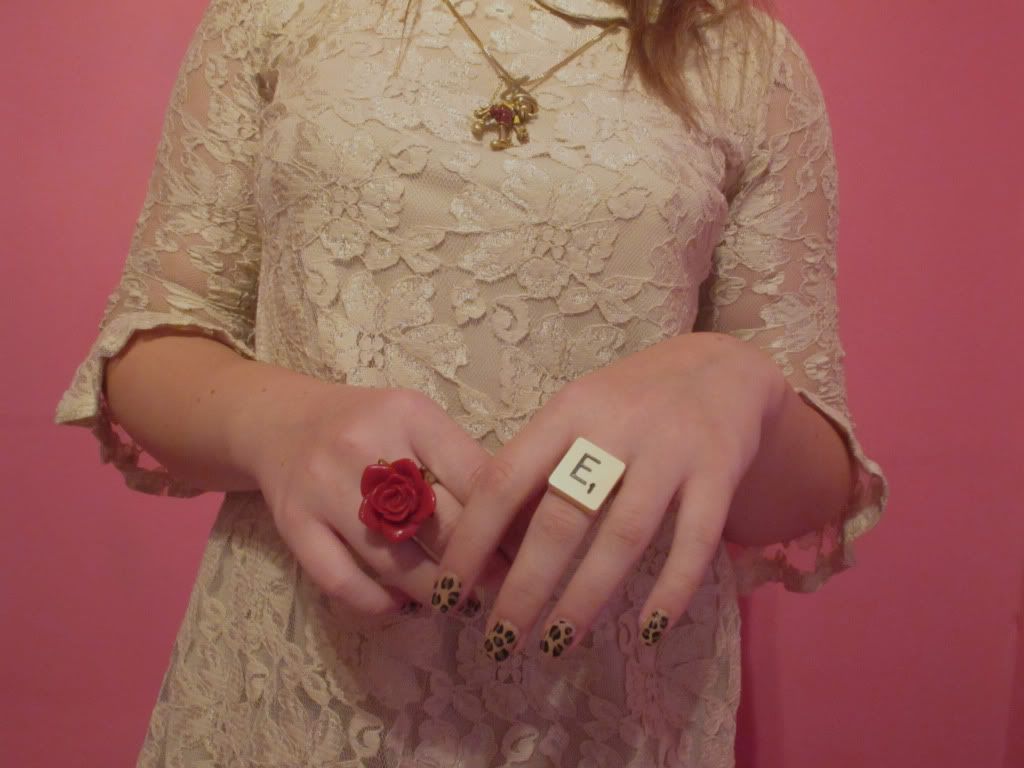 dress: New Look
rings: Topshop + VIPXO
necklace: Disney Couture
Goodness gracious, nothing - including these awful photographs - is going right today! Not such a good look for my 20th year already! I woke up to an inevitable sight of the outside world covered in a blanket of the white stuff. Typical that it couldn't wait another day! No shopping trip for me. I was so annoyed I didn't even go into uni! I really didn't want to waste my day after getting dolled up but alas, I'm still at home. My boyfriend wanted to take me to the cinema but to be honest I'm in such a bad mood now there was no point. I sound like such a drama queen but something always seems to mess up my birthdays!
I first saw a link to this dress on
Lily's blog
, and immediately knew it would be perfect for my birthday! It's more beige than cream and kind of looks like a pair of granny curtains but I still love it! I'm glad I got two sizes as well because I needed the bigger one and now it's out of stock! Just a shame I didn't get to wear it outdoors apart from taking
Beigel
out for a walk!
I don't really know what to do with the rest of my day. I ordered a few bits from
ASOS
earlier (a
cream dress
,
patent brogues
, an
'ox blood' playsuit
and
a snood
) just to try on and see if I like them while the 20% discount on ASOS brand is still running - it's 'ASOS20' if anyone's interested! I think we're getting Chinese food in a little while, for some reason I haven't eaten all day! What a rubbish birthday. I hope everyone enjoyed the snow more than me!
PS. don't forget to try your luck in my
giveaway
which ends tonight (and please check the rules)!