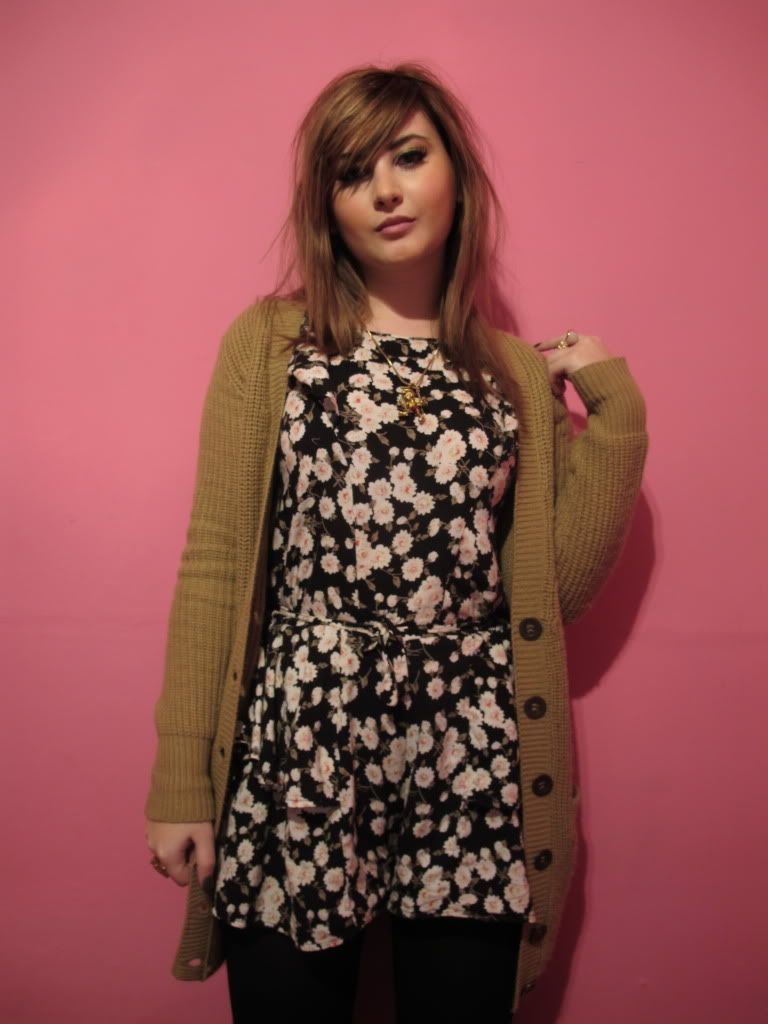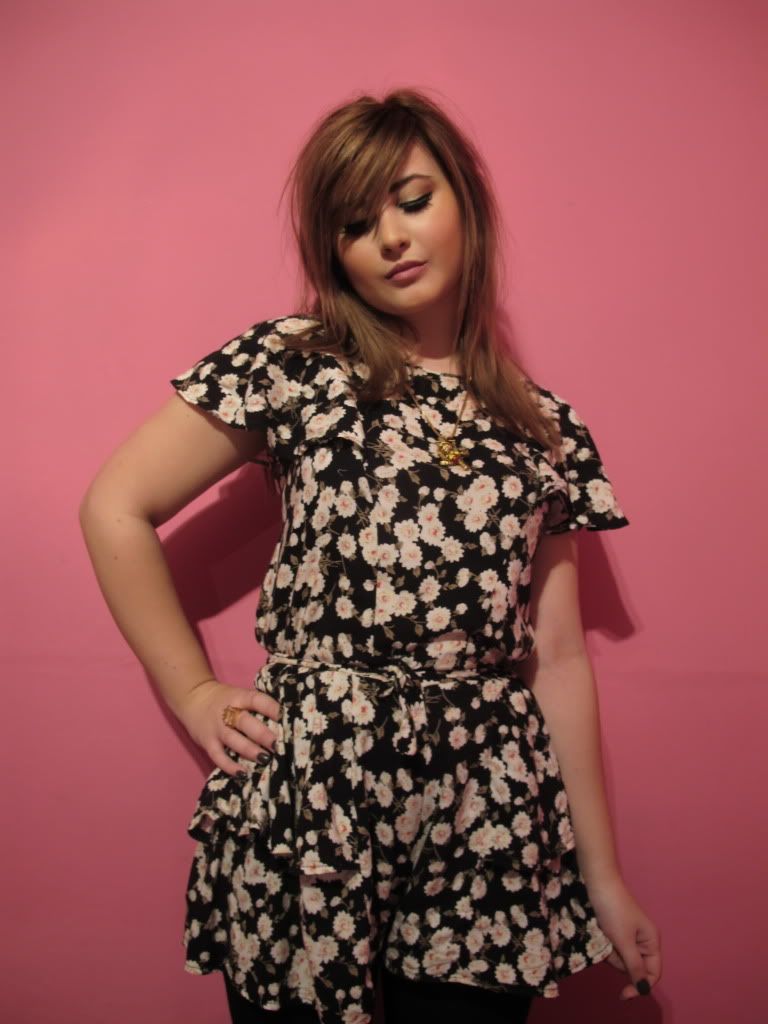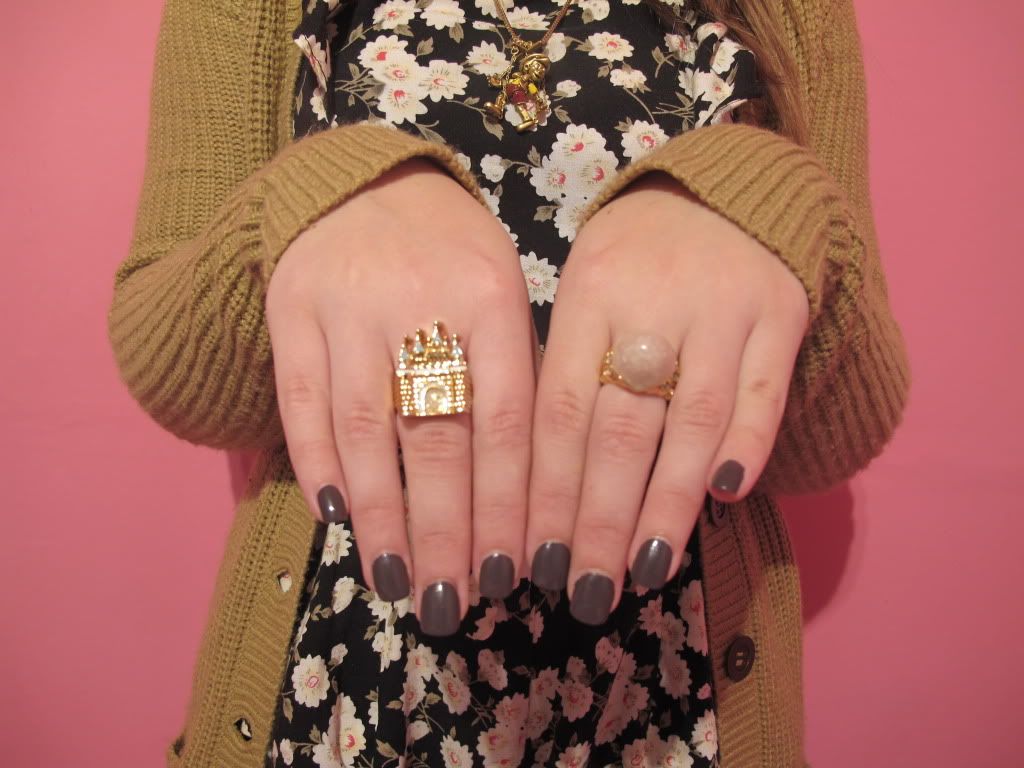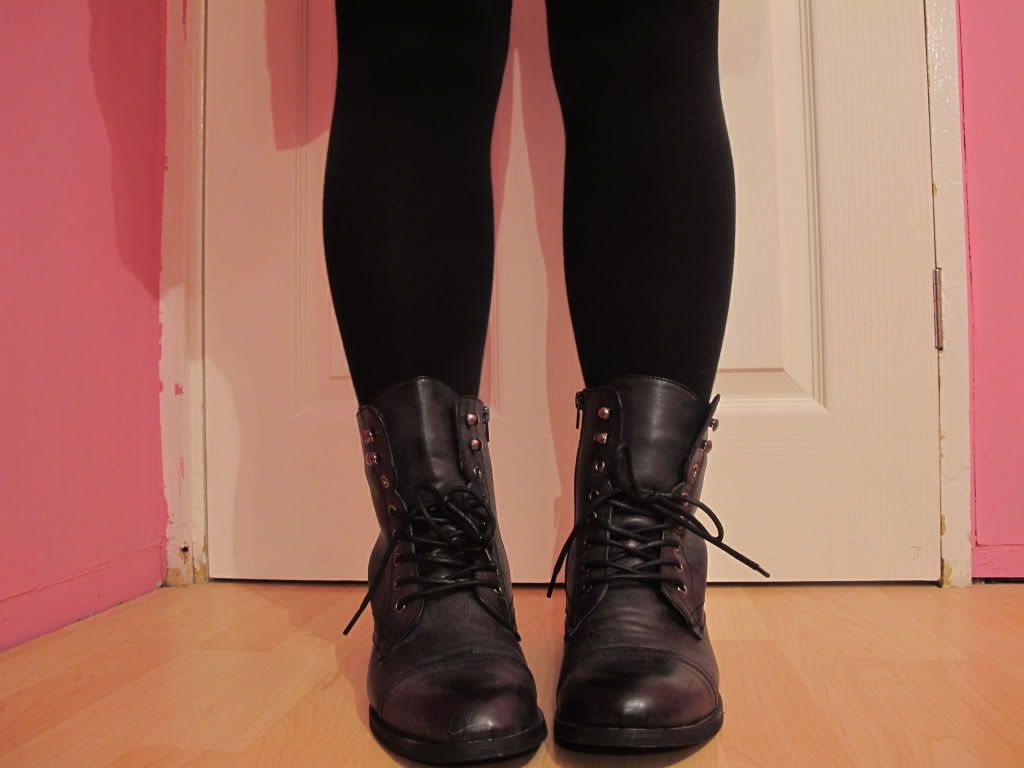 playsuit: primark
caridgan: primark
boots: Ella shoes
rings: Disney Couture
nails: Models Own Purple Grey
I didn't think I'd be able to wear this playsuit that I bought
ages ago
until next summer but I paired it with tights (probably better as it's very short!) and a nice chunky cardigan and I think I got away with it even if I did almost freeze my butt off at work today - that's another story though, we have the worst insulation ever! I also brought these boots home to try as we were so busy putting up Christmas decorations (it's not even my birthday till Tuesday, so I think this is totally unacceptable - such a Scrooge!) and I didn't get a chance to try them in store. I'm just wondering what everyone thinks about them? I'm in two minds as I do like them even though everyone has a pair, but I have the shortest thickest legs ever and kind of think they look stupid but that might just be me! I got a size bigger so I can layer some thick socks up underneath so my toes don't fall off!
Still can't decide which
Little Fille
headband to get, but think I will most probably go with
Carmen
! I wear gold jewellery rather than silver so this will probably match everything better and even though I love the black bow one it's nicer to have something that will stand out I think! I'm so indecisive it hurts!
My boyfriend is supposed to be coming over tonight but he's making excuses so I'm just gonna have a hot bubble bath, make pancakes and watch Disney films instead! Who needs boys anyway?
PS. I just realised the last two pictures look like a strange body shot, and I seem to be posing like a nutcase - lolz all around!