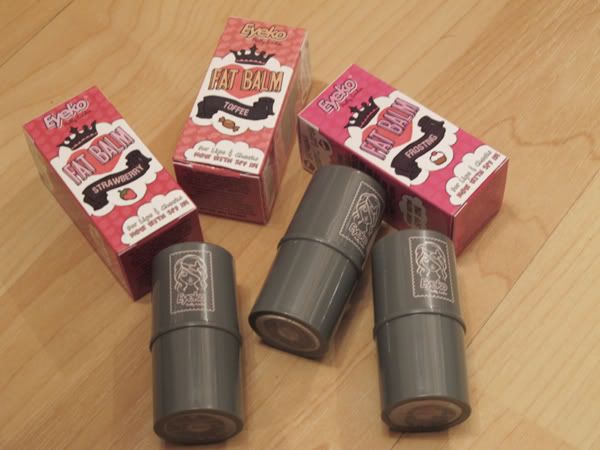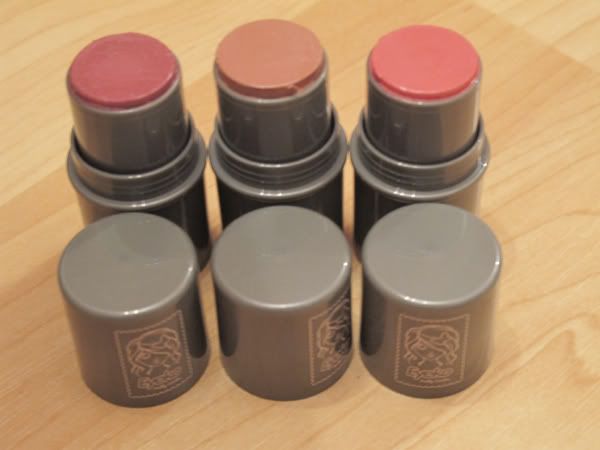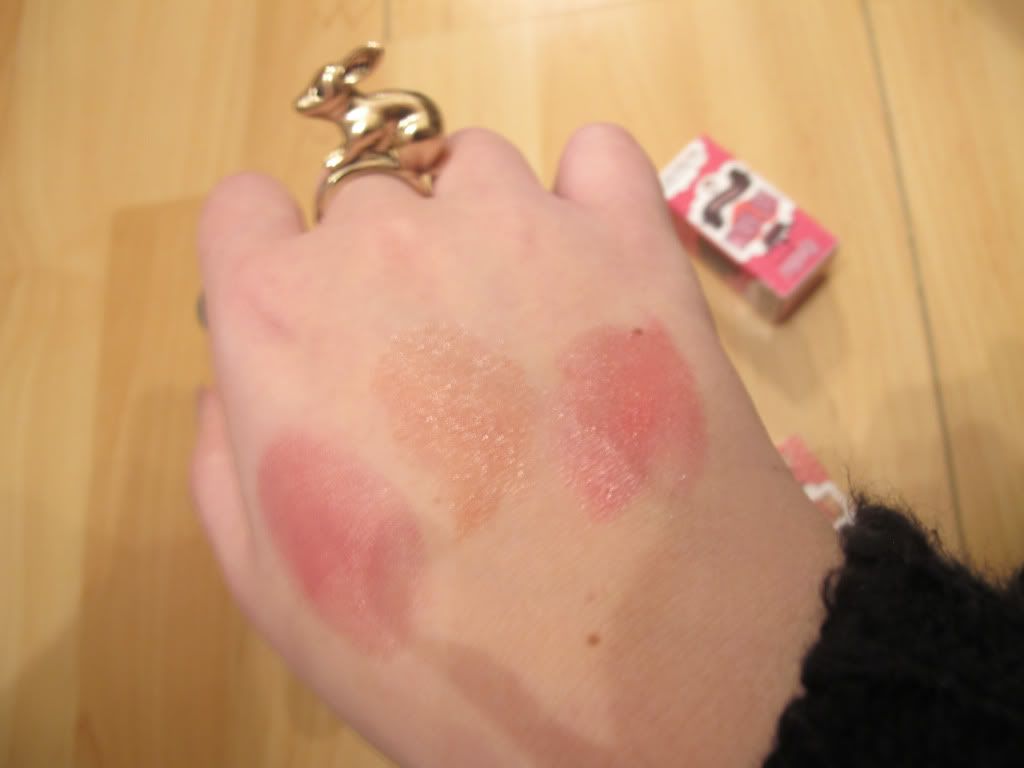 L-R: strawberry, toffee, frosting (Primark ring)
After seeing the preview products at the
Eyeko birthday event
, and months of trying to decide which shades to get, I finally ordered half the collection! A bit silly, I know, but at least the shades differ enough from one another, and you can never have enough lipbalm! Another bonus to this product is that you can also use it on your cheeks
a la Gem
which I think is a really nice touch! Also they are so cute and small so extremely portable and perfect to keep in your bag, pocket etc. - very handy indeed!
I would have to say my favourite of the three has to be the
strawberry
, as I find it the most natural looking and it smells amazing! The
toffee
version smells more like coffee to me which is a little strange! My least favourite is the
frosting
one, as I don't think it suits me very well. I do think it's growing on me though!
Have you tried any of these yet? Let me know what you think! Also, don't forget you get a free gift if you use my ambassador code -
E10921
- I think you have to spend over £10 to qualify, but it's very easily done and delivery is free in Europe with all orders or free when you spend over a certain amount to the rest of the world! I'm not going to lie, I also get a little bit of commission from every purchase in which my code is used, so you'd be helping me out too what with Christmas and all! I really can't believe how fast this year has gone!