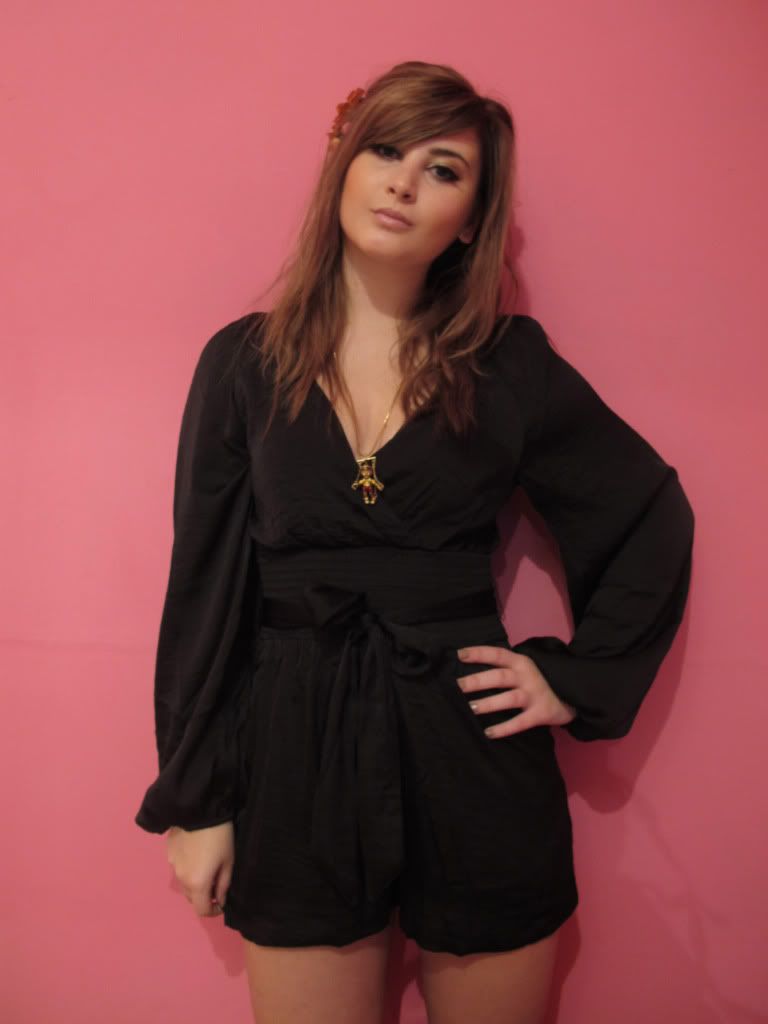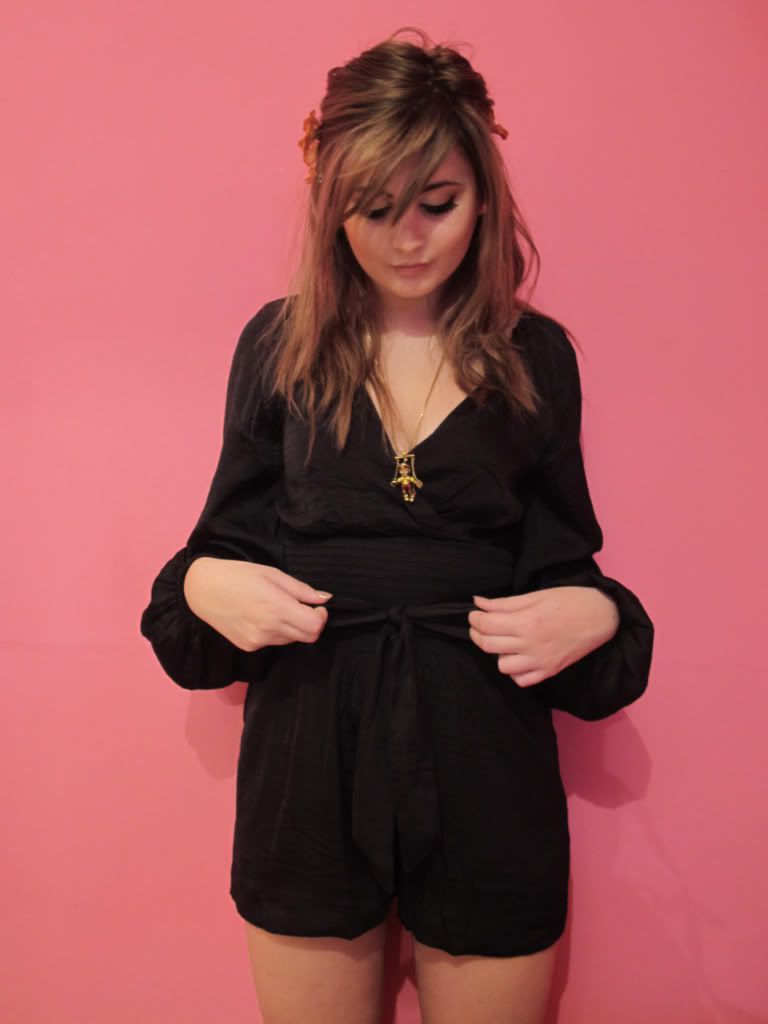 playsuit: H&M
nails: Models Own Nude Beige
lashes: Eylure 107
lips: Eyeko London Lips Portobello
So yesterday I was in H&M and finally spotted the
playsuit I wanted
before. I
wasn't sure
about it, but I still bought it to try on with a different bra as it's quite low cut! It's no better whatever one I try it with so I'm thinking of just making a little stitch higher up to preserve my dignity a little if I do keep it! Comments are welcome, if it really does look that awful then please let me know!
I'm also pleased that my Disney Couture Pinocchio pendant
came in the post
this morning. How unbelievably cute is he? You can't really tell from the picture but he's got little chains on him like a puppet! I don't know if you've noticed, but I'm kind of a Disney freak! I don't see anything bad about revelling in your childhood though. Plus he's an early birthday present!
The wonderful Sophie at
Crown and Glory
sent me these beautiful
rust coloured floral hair clips
which also arrived this morning. I love them and I'll be making another post about them soon with a special discount code for you all!
Do I have any Harry Potter fans for readers? I certainly hope so! My boyfriend took me to see Deathly Hallows pt. 1 last night. I really enjoyed it even though we were in a screening full of absolute morons who obviously hadn't read the book! Also I cried so much it seemed as if I was putting on a show apparently! I say it was justified, I'm sure if you've seen/read it you'll agree! What did you think of it anyway?