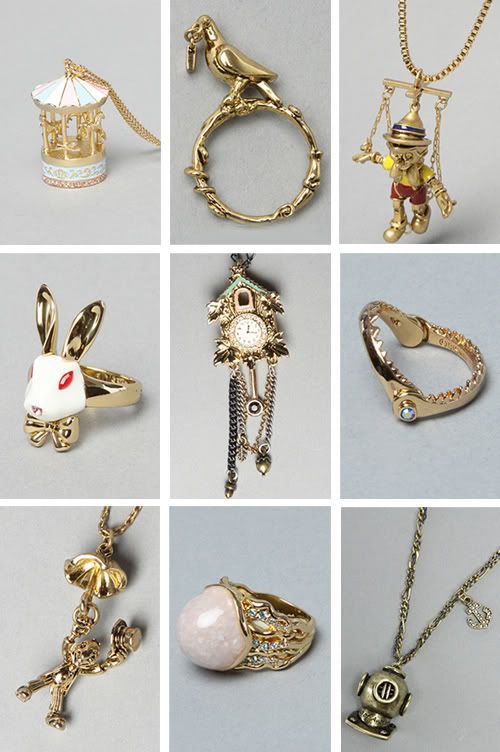 1, 2, 3, 4, 5, 6, 7, 8, 9
Seeing as I'm spending my day up to my neck in sketchbooks and Microsoft Word, Disney's Sleeping Beauty seems like a good comfort to have playing alongside.. which also made me think of this most treasured brand! It's not too irrelevant to my uni work either as we're going to Disneyland on our trip to Paris early next year!
Take a look at these trinkets and tell me you don't love them! As you all probably know by now I'm completely besotted with all things Disney, and these beauties by Disney Couture never fail to capture my heart. There are never that many good photos of these items but I managed to find a lovely array of images on Karmaloop.com. These make for the most perfect gifts ever, don't you think? My inner-child is bursting with happiness - so totally dreamy!
Shortly after my browse I signed up to become
a karmaloop rep
too so you can now get 20% off your first purchase with the code 'MILKTEEF'. And don't forget I have a competition running on the blog for
£25 to spend on Spoiled Brat
! They also stock Disney Couture items so if this is your 'thing' feel free to enter! It's open worldwide too as the voucher will be sent in the form of a code! If you are really itching to get something this second though, you can get 20% off ALL purchases by adding 'MILKTEEF' into the comments box at checkout! Please enjoy responsibly!