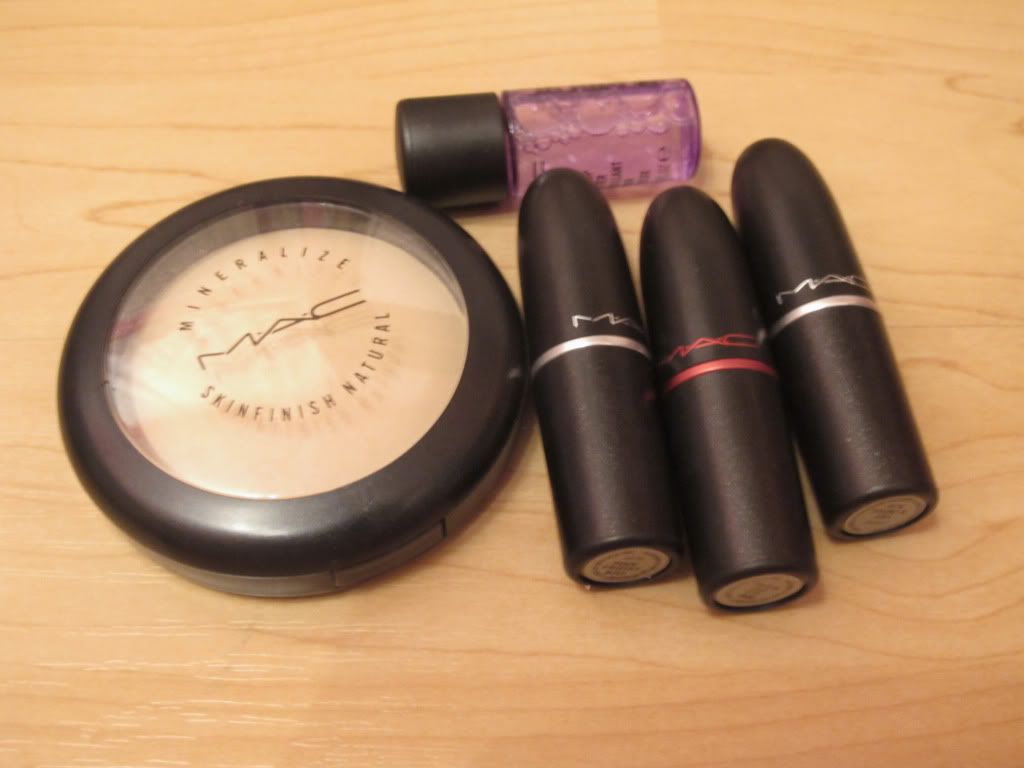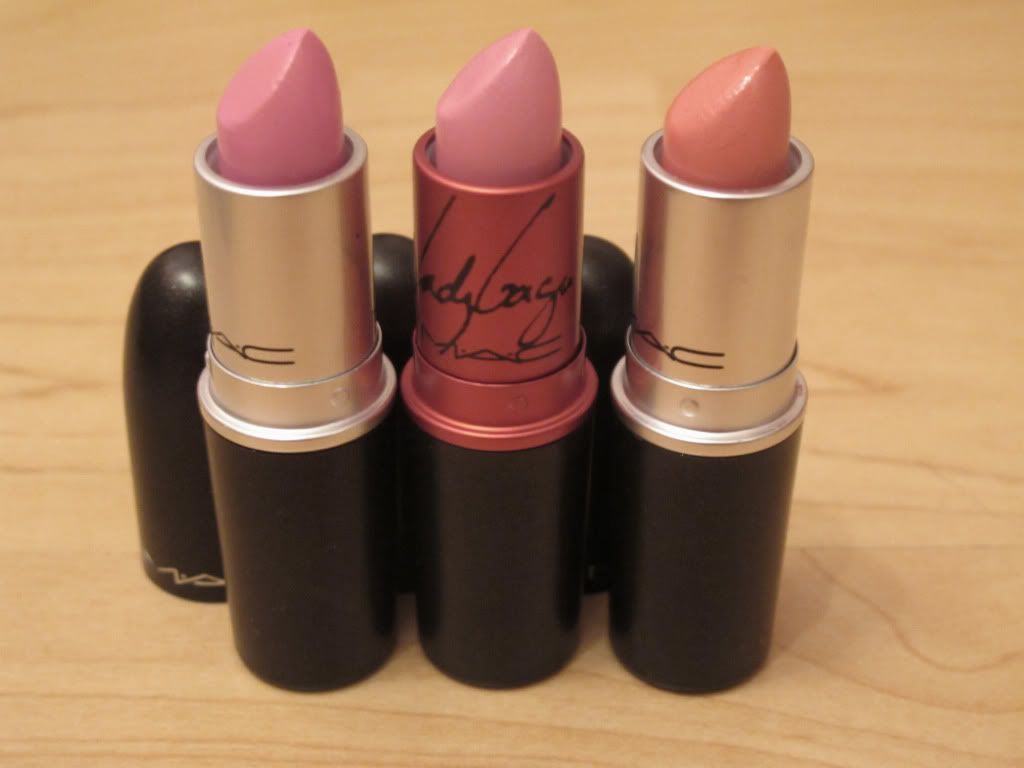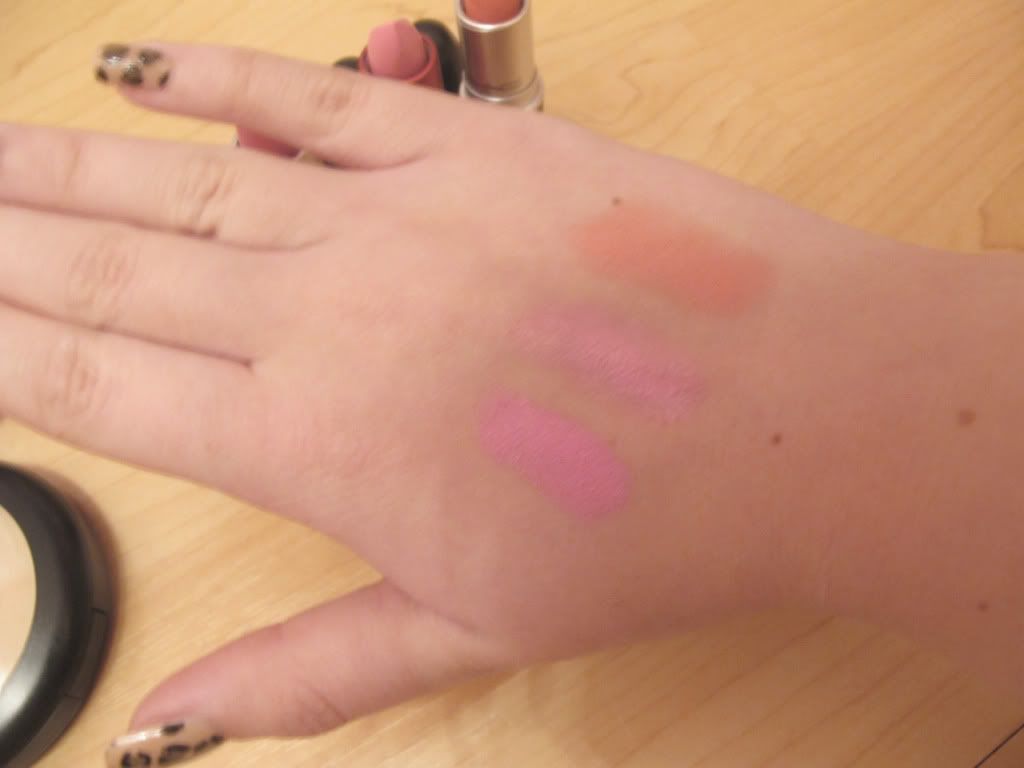 L-R: Pink Friday, Viva Glam Gaga, Cut a Caper
You wouldn't think it was Christmas in less than a month what with all the stuff I've bought for myself lately! New things have definitely made the thought of turning 20 (twenty!) tomorrow a little less bitter though.
I've wanted
Viva Glam Gaga
since I first heard about it months and months and months (!) ago, and forgot to order one when I got my
Venomous Villains picks
! I hate paying for delivery at the best of times so I was planning on getting it on my next trip to London but when I heard Nicki Minaj was collaborating with MAC I thought I'd kill two birds with one stone (such a morbid figure of speech) and get the
Pink Friday
lipstick (named after her album) too, along with Mineralize Skinfinish Natural which I'd wanted to try for ages, and Cut a Caper lipstick from the
Tartan Tale
collection. They sent me the cutest little bottle of eye makeup remover too!
Pink Friday
is definitely the most opaque of the three as it's a satin finish where the others are lustre products. I'd say it's more for a night out than the other two as well and is very bright! I'm not Nicki's biggest fan but I do like how she's almost a real-life Barbie, and I really do think the lipstick reflects her totally!
I love
Viva Glam Gaga
so much and I'm so glad I got it! It needs to be applied a few times - and blotted if that's what you prefer - to show up as much as Pink Friday but I just love the glossy finish lustre formulas provide so I'm happy! It looks pretty similar next to the first one but it's a lot less blue so stands out less. That doesn't mean it's not nice(r) though!
I have lots of nudes and pinks but not many peachy lipsticks. The best one I have is a
Barry M
shade (#54 I think!) but it's so drying! As I said before, the lustre formula is so moisturising, not to mention the vanilla smell all MAC lipsticks seem to have! Nom nom!
As soon as I applied the
MSF Natural
I thought I regretted it, but after looking in the mirror when I got home after a full day at work I couldn't believe how perfect my makeup still looked! Seriously amazing product, and that's coming from someone who hates powders!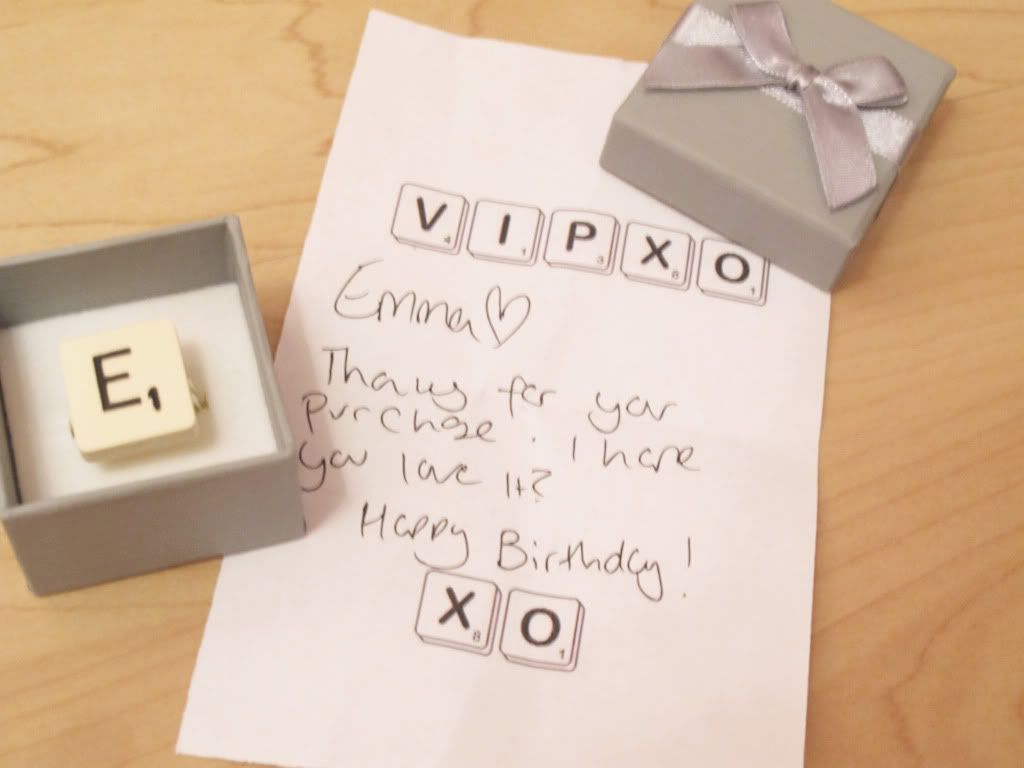 After wanting one of these rings by
Victoria
since I first saw about them I finally ordered one in time for my birthday (tomorrow! I know I keep going on about it, sorry). It's so lovely and you should all buy one for yourself or for your friends as a cute little gift! Probably best to get your orders in quick though as it's not long till Christmas! Has everyone started their shopping yet?
PS. ignore the ugly hands! My fingers always look so chubby, thanks small hand syndrome!