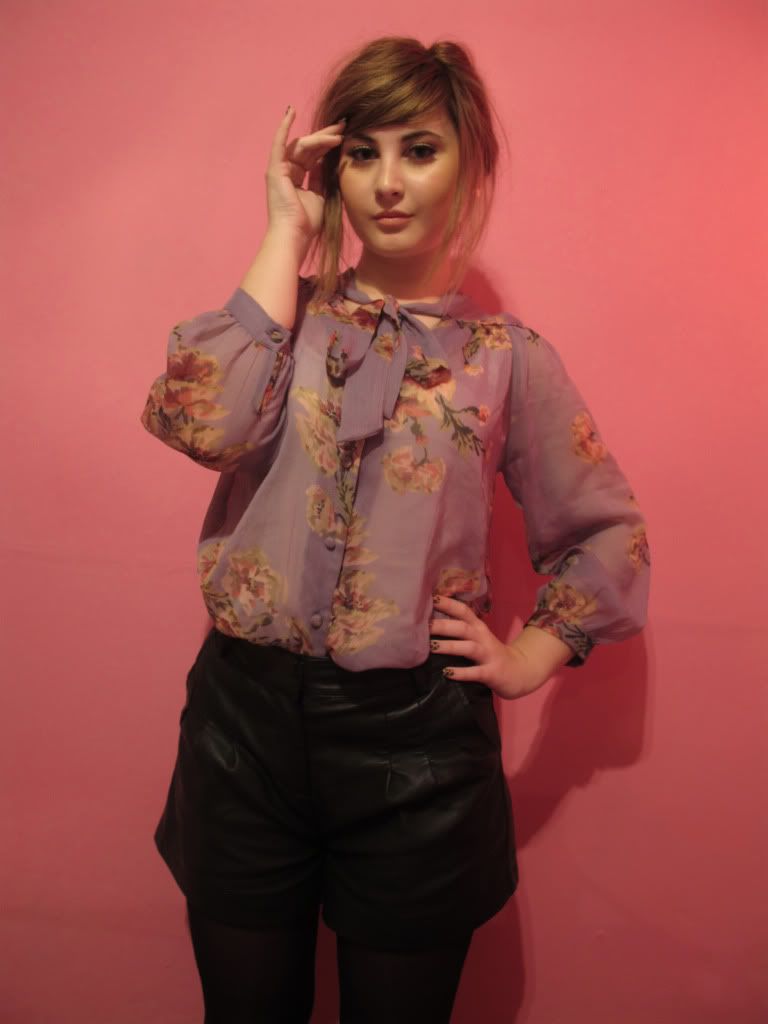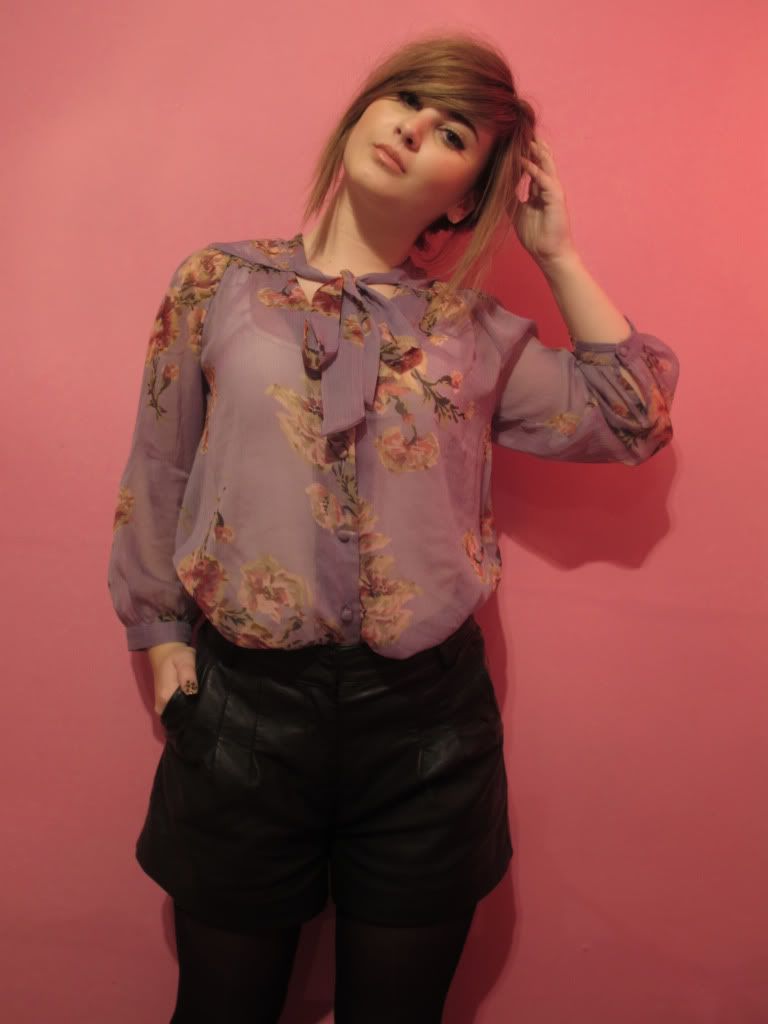 blouse: topshop
shorts: topshop
Is it just me or was it ridiculously cold today? Am shamefully wearing a whole outfit by Topshop (even my boots!). I did actually wear a giant Primark cable knit cardigan over the top but it didn't really look right in pictures! Also braved the cold with my hair up (see side view
here
), not the best choice really! I did get a handful of compliments though, so I guess I didn't look as much like Justin Bieber as I thought..
On my lunch break I wanted to buy a few things (a
dress
, a
scarf
and some
boots
) but nothing was in stock so I was pretty disappointed! All the more to buy on my birthday on Tuesday though, my parents are taking me to
Lakeside
after uni, I'm crossing my fingers that it doesn't snow so we can actually go! I think we're going to
TGI Friday's
after that, so excited for Jack Daniel's ribs and Oreo cocktails! Nom nom nom!
And of course now for some X Factor banter! I don't know about you (well, I probably do) but I am SO happy Katie has gone! I have been waiting to tweet 'pop goes the weasel!' for weeks! Sad I know.. and I'm still gutted about Paije going last week. You win some you lose some I guess!