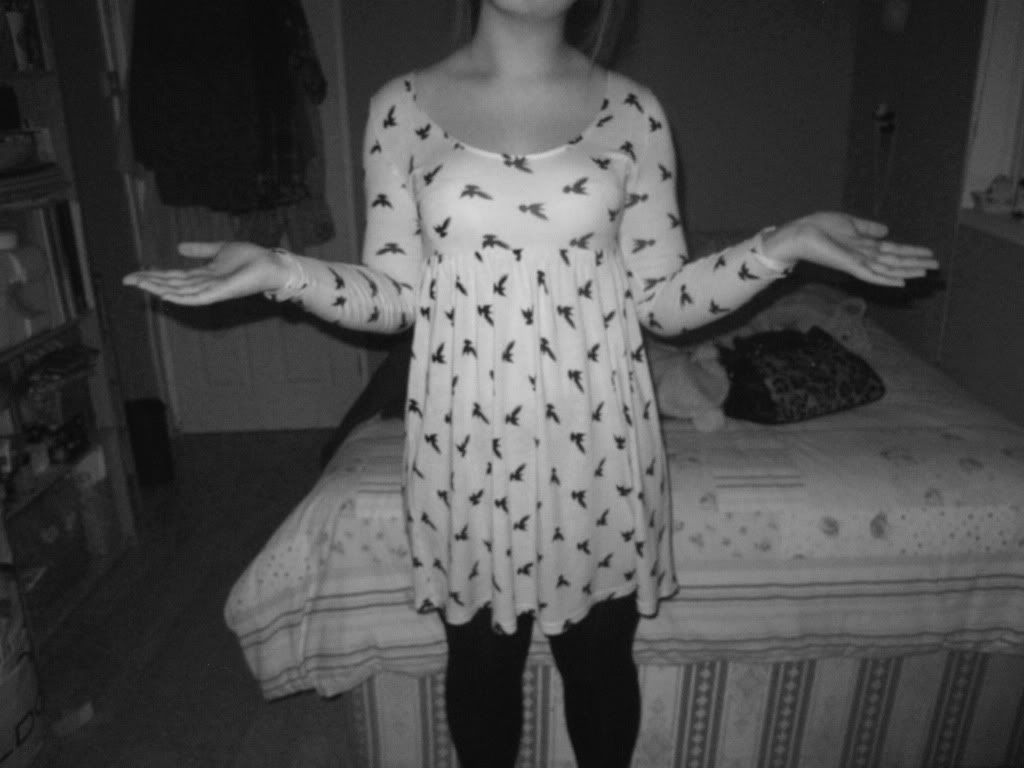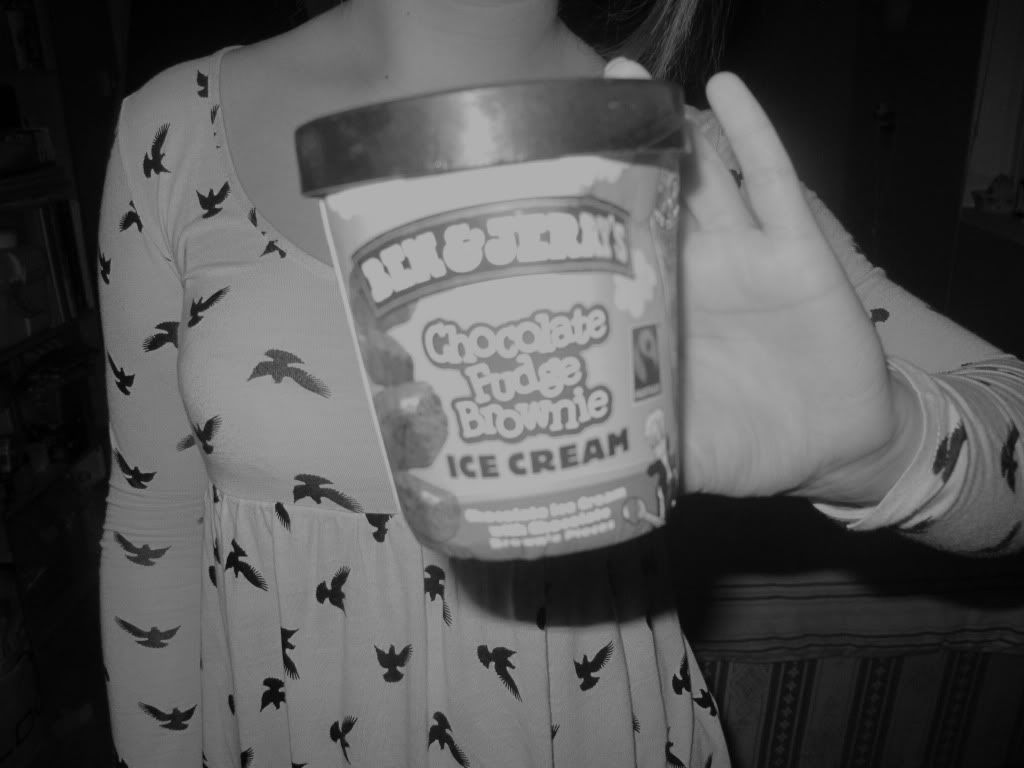 Now I don't know if you look at my
Tumblr
blog at all, but over the past 24 hours or so I have had what feels like a flood of messages on there regarding my weight, the first being:
"
you're a bit fat :/ some of the clothes you post don't suit you and make you look fatter. sorreh
"
Now, normally I would have just deleted this and carried on with my life. The thing is, it really worried me - and still does - that there is a type of person that actually spends their time writing these kinds of horrible, degrading messages to people that they most likely don't even know. After I posted my
response
I then received an influx of really nice messages from people, and of course a few bad ones. Somebody tried to tell me that I was trying to impress people (?!) by saying that I was a size 10 at 5'5" (both wrong anyway, idiot) and that most people my height are the same size or smaller. Not only is this completely untrue and hurtful to those bigger than myself - but I have never tried to impress a single soul with anything to do with my size/weight.
The area has always been a difficult one for me to touch upon - at one point in my life food was my worst enemy and would more often than not end up in the toilet bowl. It got to a point where I blacked out in the middle of town and felt faint nearly all of the time, and it just wasn't worth it. Even though I've put on the best part of 2st (maybe 20lbs) since I've been with my boyfriend (2 1/2 years) I feel I am healthier - and happier - with a little extra meat. I just think it's a shame that others feel as though I shouldn't be comfortable or happy in my own skin. I cannot grasp the flow of thoughts inside the head of a person like that - how you could even say a size 8/10 is 'fat' baffles me! They also tried to tell me that my 'middle is alright but my arms and legs are awful'. I don't exactly love my arms or legs - quite the contrary - but seriously, it's not like they have to live with my limbs! They are mine to deal with! Mind-blowing.
This post really isn't about getting people to feel sorry for me, I couldn't care less about what 'anonymous' thinks. After all, if they can't give you a real name, they don't count as a real person. I just dread the thought of somebody larger - or even the same size as me - getting the same kind of messages as me, and really taking them to heart. Who cares what size you are? Everyone is different. Really, the only thing that should make you want to change your body, is your health. Not a boy, not your friends.. and most certainly not a bunch of spiteful comments telling you how 'disgusting' you are.
I'm really sorry this post is so long, there was so much more I could have said but I didn't want it to get a bit
tl;dr
! It was nice to get so many comments telling me not to listen to the hate - which I don't anyway - but to be honest I'm just glad it came to me and not someone who believes everything they read on the internet.