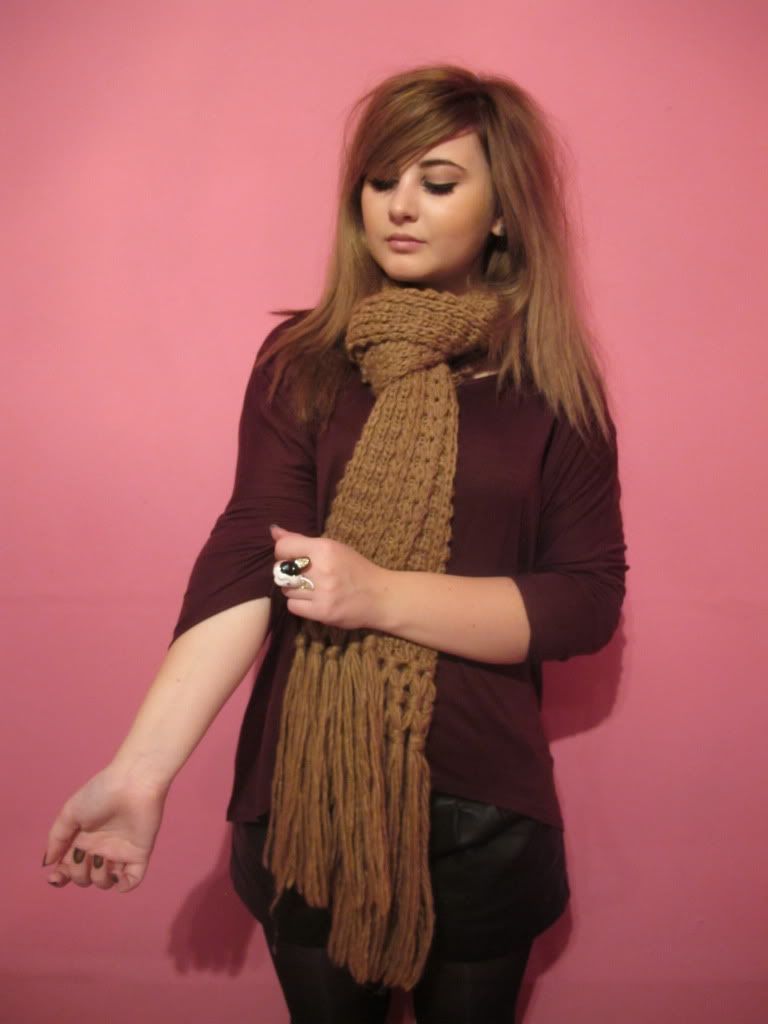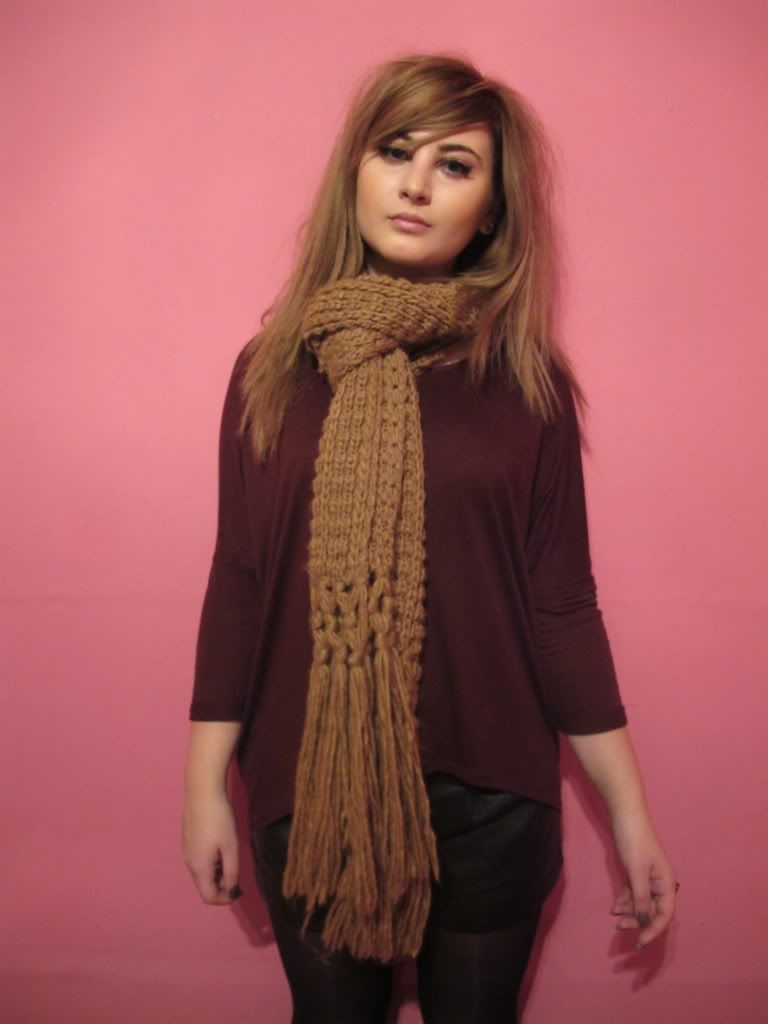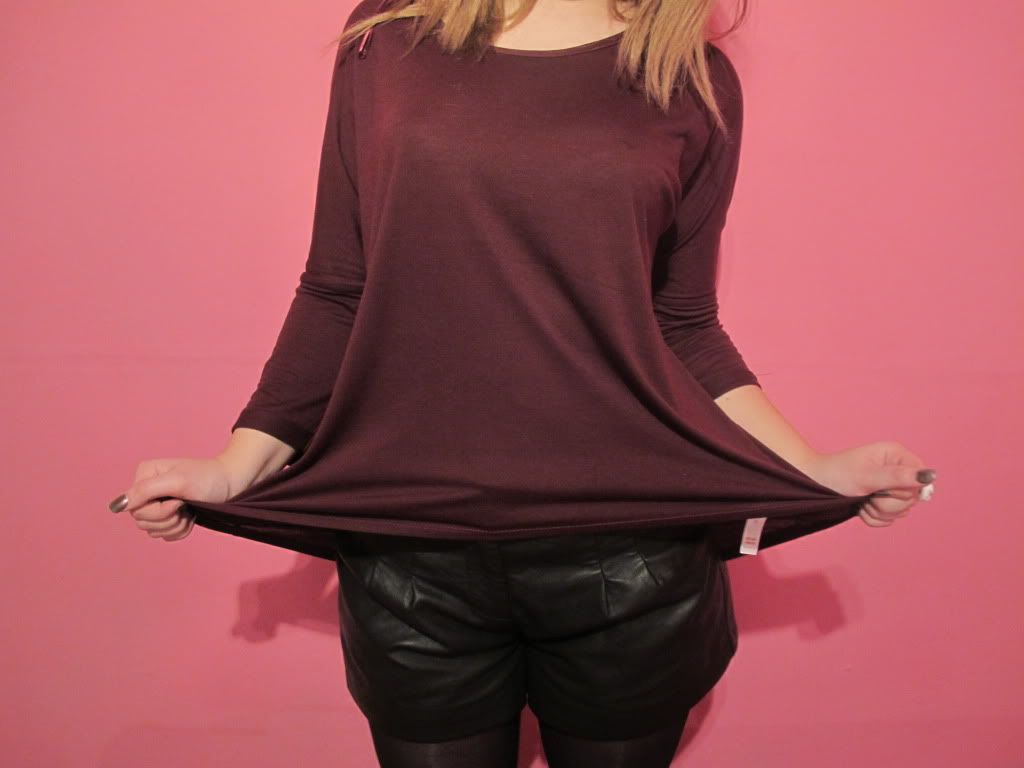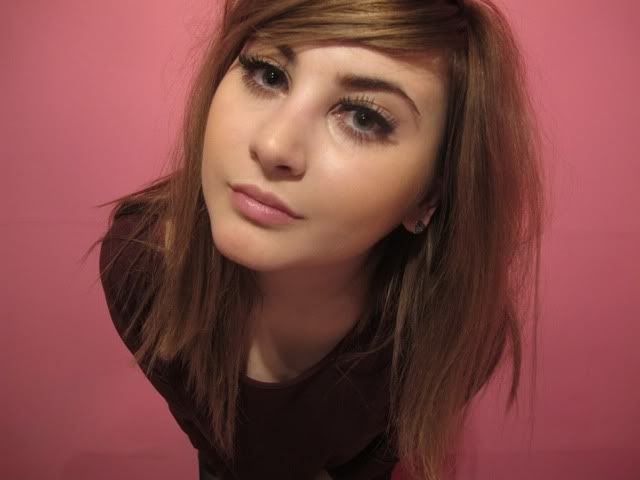 top: Peacocks
scarf: Topshop
shorts: Topshop
Brrrrr! I would have frozen my balls of today if I had any! I don't care what anyone says, it was definitely the coldest day in ages! Saying that though, I'm currently eating
Ben & Jerry's
Chocolate Fudge Brownie ice cream.. so it can't have been that bad. I just couldn't find anything else chocolatey in the house okay?! I'm also watching the Ruth Jones thing on TV just to watch Will Young - my first love!
Managed to pop into a couple of shops before work and got my mitts on the tops I was talking about in my
last post
. I bought this one and the camel, and some tan t-bar shoes that I'm not sure about yet! I did want to get Beigel a santa costume that I saw about 2cm away from the till but the woman serving me was the moodiest person ever and there was a huge queue behind me, sigh! After that I saw the tag and it said £4!!! so I'm going to see if they still have it tomorrow! There was only one there, so wish me luck!
I'm working every day until Christmas this week, how depressing! AND I'm working Boxing Day, and probably the rest of the year! At this rate I'm going to be wishing my whole life away!
PS. I know my hair looks so gross and messy, I was supposed to wash it tonight but I am so unbelievably tired and every muscle in my body is aching so I'm just going to leave it!