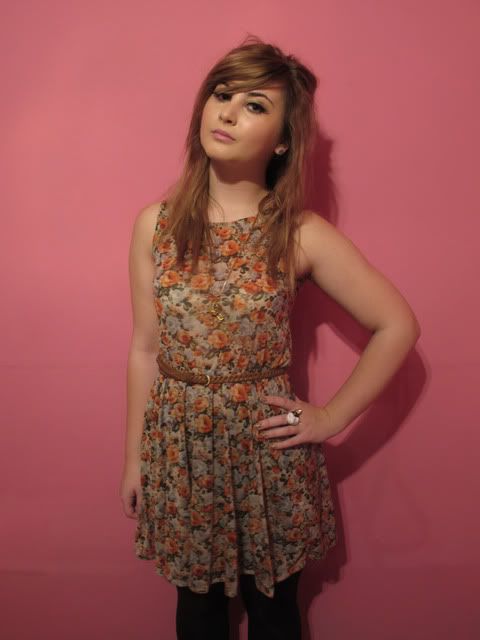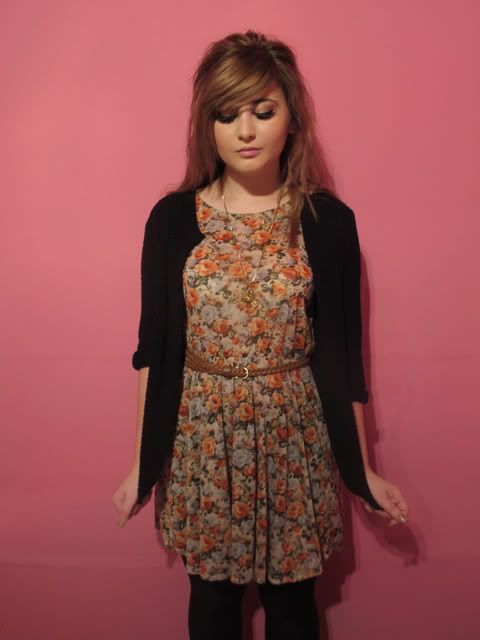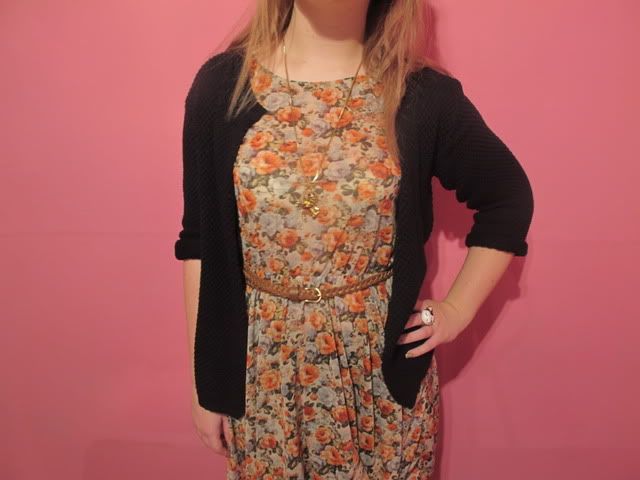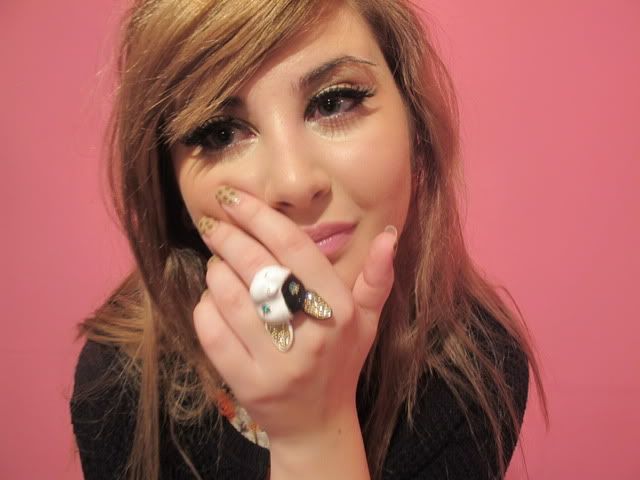 dress: Topshop
cardigan: Topshop
belt: Primark
ring: Betsey Johnson
necklace: Disney Couture
Not sure if I like this all together to be honest! I got the dress and cardigan as part of an exchange yesterday, I do like the dress as it can be worn in the summer and the winter where it's quite sheer. That's what makes me wonder why it's priced at £28, but hey, I didn't pay for it! The cardigan is a bit weird as well, I kind of want to sew some buttons on to it! It's very soft though, so I can't complain!
Tonight we're going to a friend of the family's for a little gathering and a meal - we're having chilli, I'm not sure how I feel about it to be honest, I'm not a big fan of the hot stuff! I'm sure it will be lovely though. Beigel is coming so it will be nice for all the little dogs to have a meet-up and play around too! I'll try to get some pictures providing they stay still for long enough!
I'm trying out my
Girls Aloud Cheryl eyelashes
that I got for Christmas for the first time tonight. I know Sarah's are already my favourites but I wanted to save the best till last! These are so over the top and really long, I had to use curlers on the ends as they were just sticking out horizontally across my face and it looked so stupid! Also I just realised I haven't filled my eyebrows in looking at the photos, oops!
I really wanted to put my hair up tonight but my mum told me it looked horrible. Then again she hates pretty much 99% of what I do/wear! It's freshly washed so it's being really annoying and not doing what I want it to. So fluffy!
Not long till NYE now! What are your plans? I don't really know what I'm doing yet, I think we're going to a friend's house and then leaving for town around an hour before midnight! Can't say I'm looking forward to it too much as I know I'll end up mixing drinks like I always do (I get bored) and then have the worst hangover for the next day when we are visiting family!