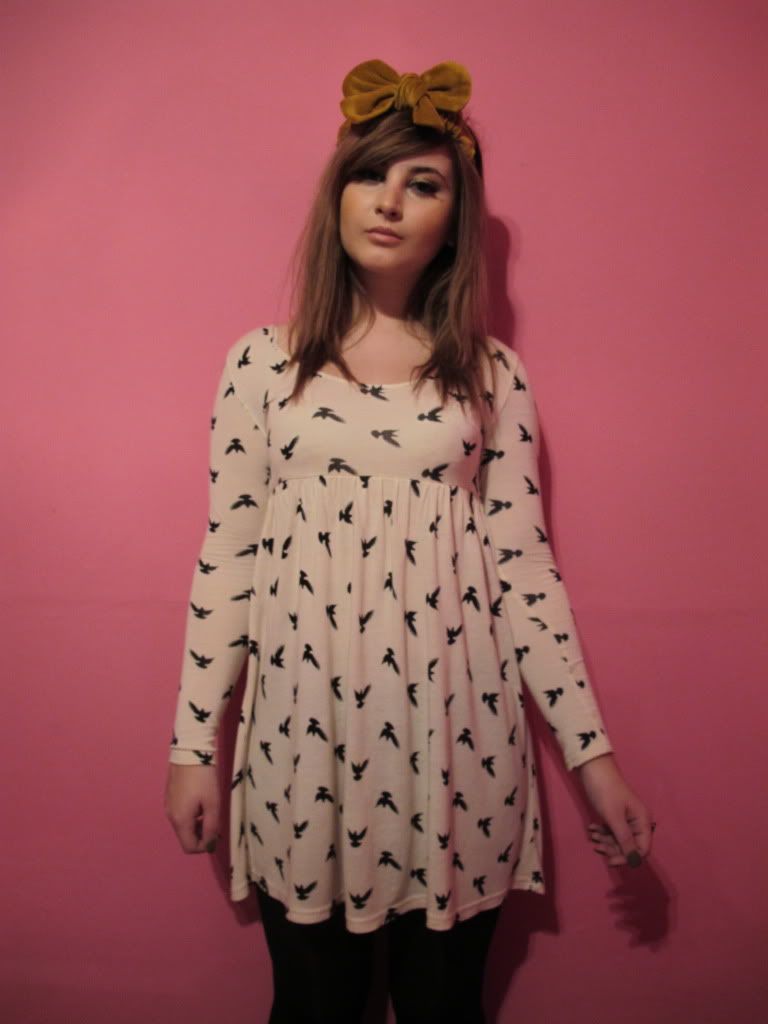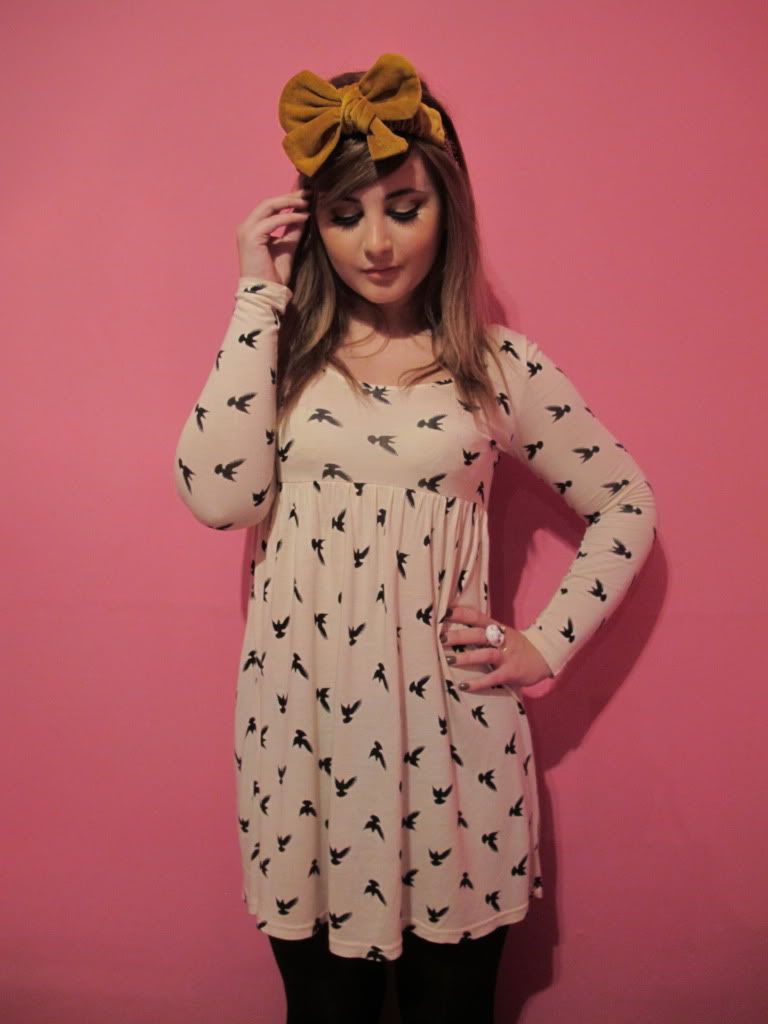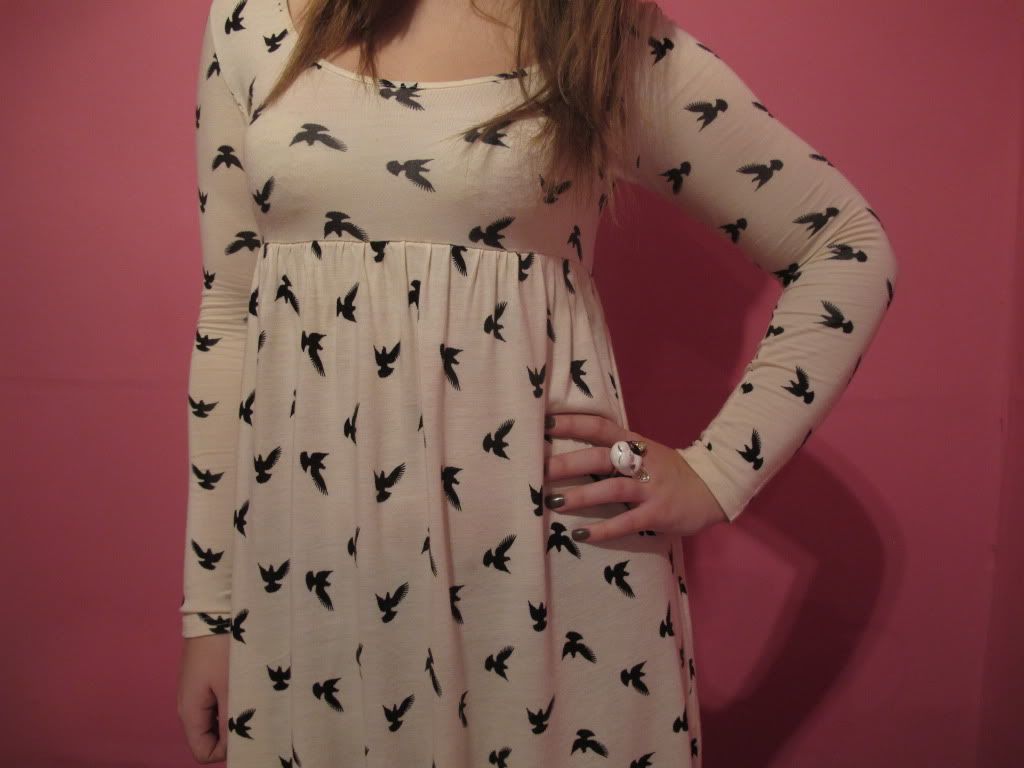 dress: Primark
headband: Little Fille
ring: Betsey Johnson
Yes, the title is from a
Pixar short
! To say I'm obsessed with Pixar is an understatement really, I wish I worked there! Anyway, it totally relates to the post so who cares!
I got this dress a few months ago, I think it was £9. It looks a lot better on me now than when I had blonde hair! I don't even care that it looks a bit like a nightdress to be honest, I think it's cute! The chest looks a bit stretched and weird in the photos, but it looks nothing like that in real life, honest! I think it's the lighting? My room is in dire need of plastering and a fresh lick or three of paint, I want my room white next time so outfit posts look better (sad or what?)!
It was my last day at uni today till after Christmas. Hallelujah! I handed in my essay of 2500 words today and actually managed to go over the word count AND finish a good few hours before deadline! When I went to hand in early though, I got a paper cut - some kind of reverse karma perhaps? It hurt a lot :( after that I met my mum in town and we went for a meal at the pub - I didn't even have dessert and I'm still so full up! You're lucky these shots are straight-on as I'm sporting a mega
food baby
right now! I can't believe how much I can put away now, I used to eat a tiny portion and feel sick!
Another bird related item for the post - my birdcage jewellery holder came today..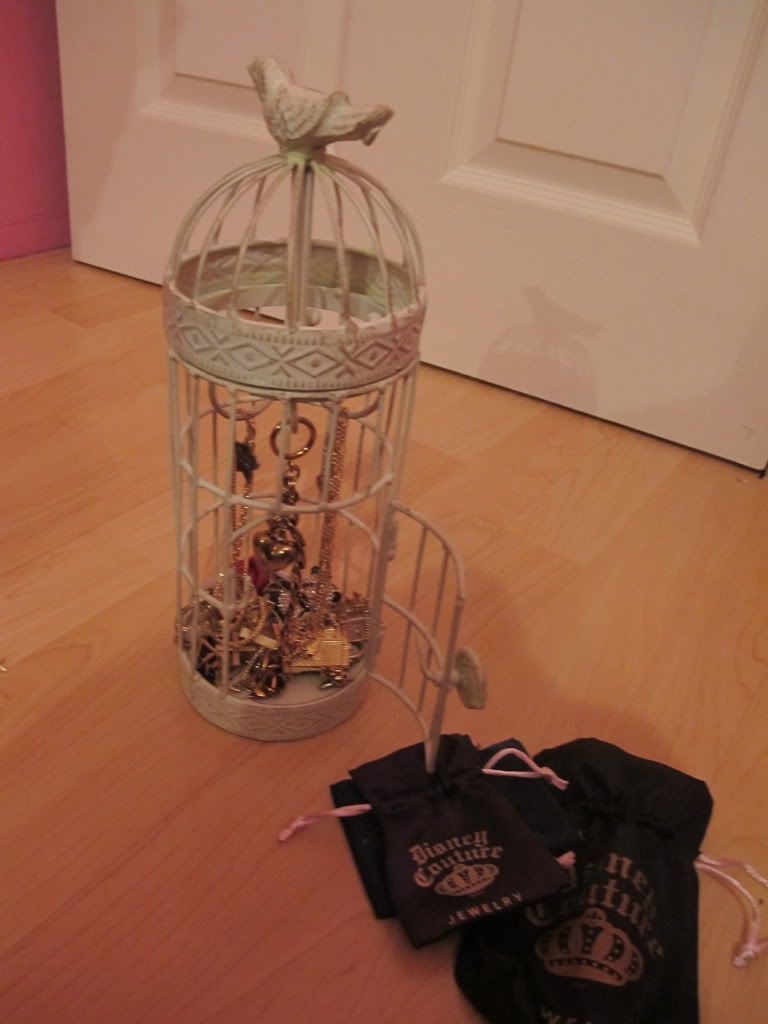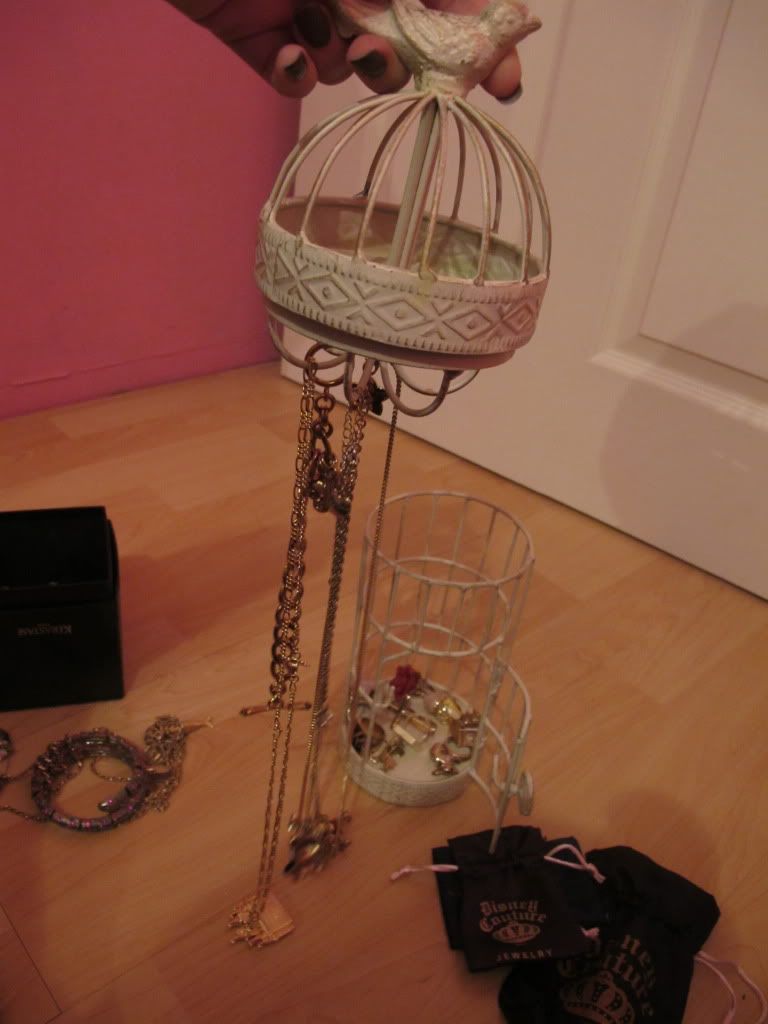 I actually posted it
a few weeks ago
. I'm just unsure of it now because it's a lot smaller than I imagined (I really should have looked at the dimensions and measured them up)! It's nice for bracelets but all my necklaces are way too long for it and will just droop! Is it pointless keeping it? I was either going to have this, or some pretty cake stands to arrange my jewellery on. Or maybe little hooks! What do you think?
Just thought I'd mention in case anyone hasn't heard about it yet:
Gem
has brought to light a deal of almost epic proportions! A site called
Groupon
are offering a £50 voucher to spend at American Apparel for just £25! I've already ordered mine and you have until midnight to do the same! I only have a few items from there as the stuff is a little out of my price range, no doubt lots of you will agree! I really like
this dress
in burgundy,
this skirt
,
this hoody
in the cranberry and of course I want some
thigh-high socks
! I might even have to buy two vouchers!
I'm so tired after today, I'm going to have a hot bath, watch Desperate Housewives and curl up in bed ready for a long day at work tomorrow! Friday is my lie-in day so I can't wait for that!