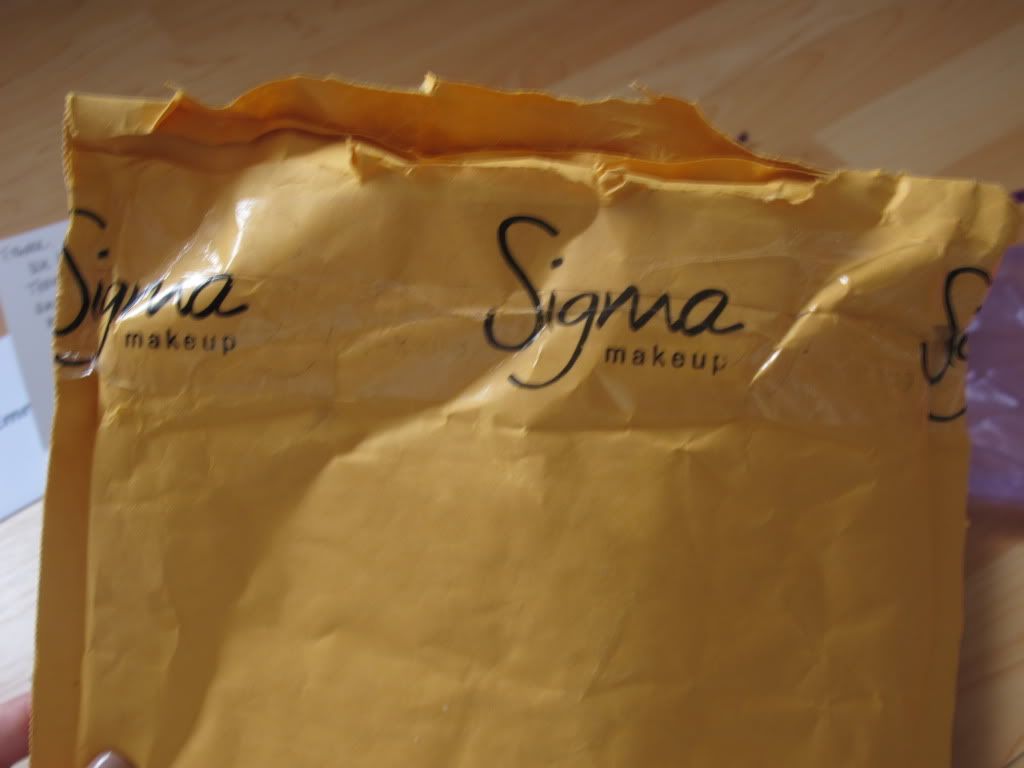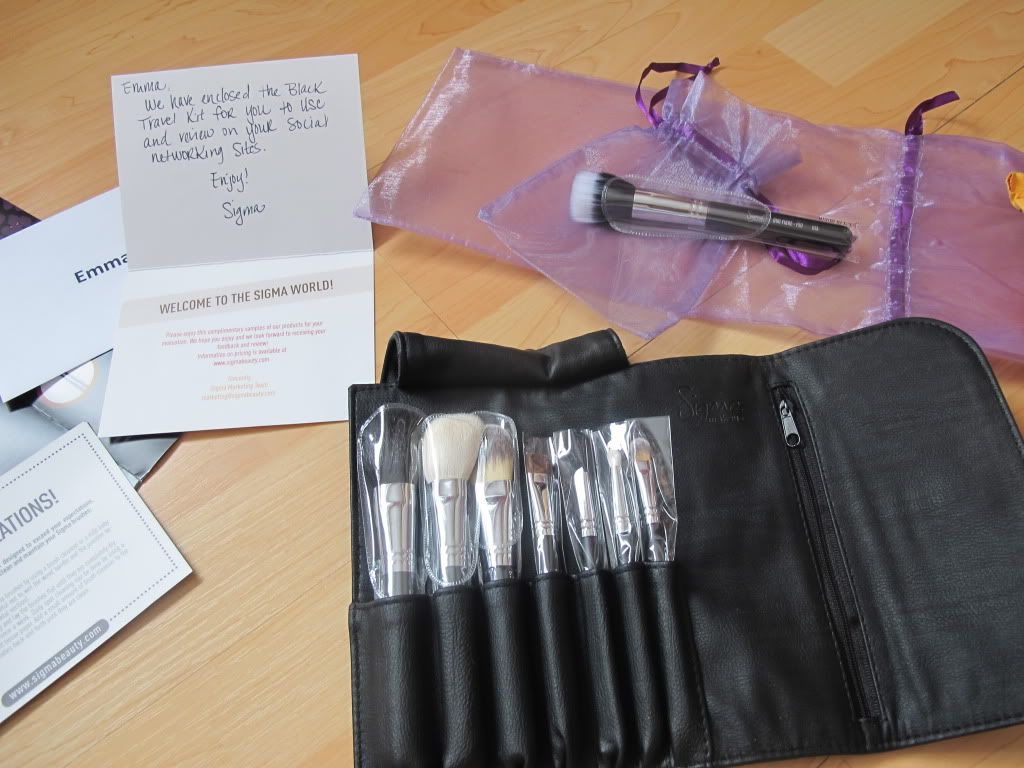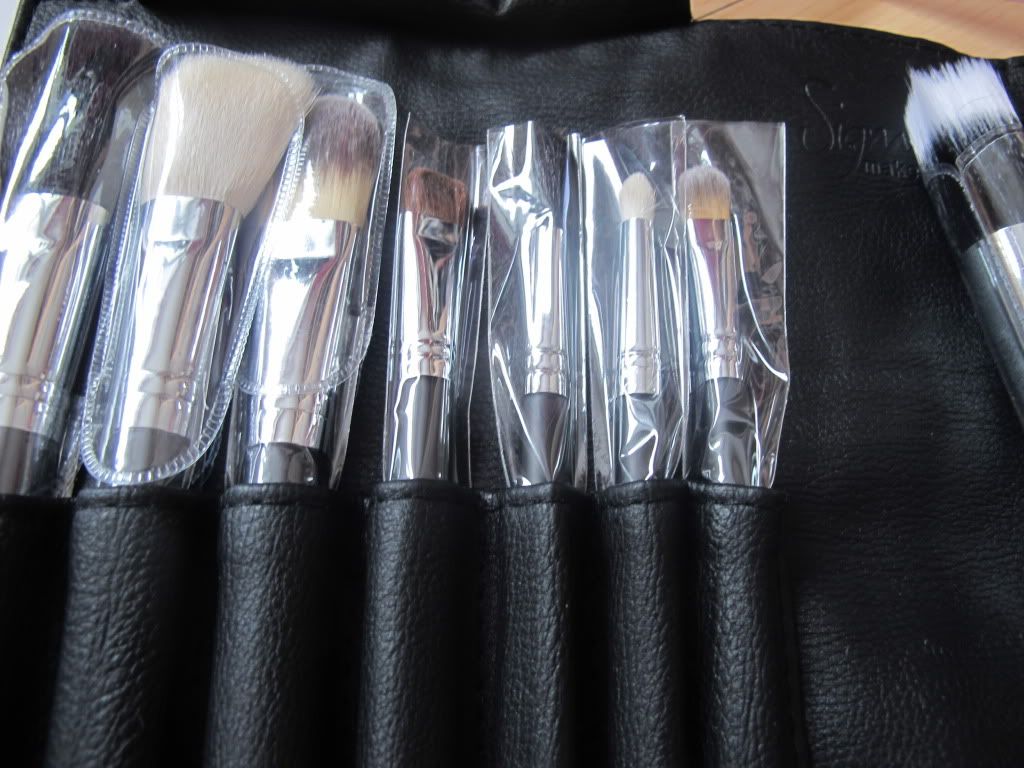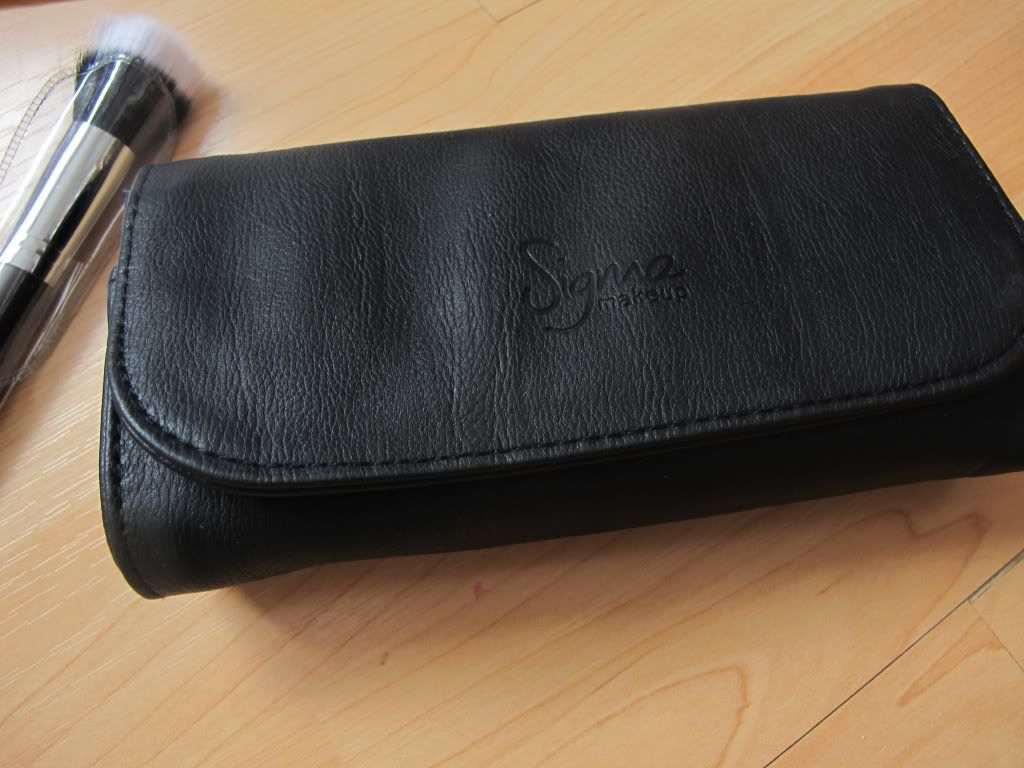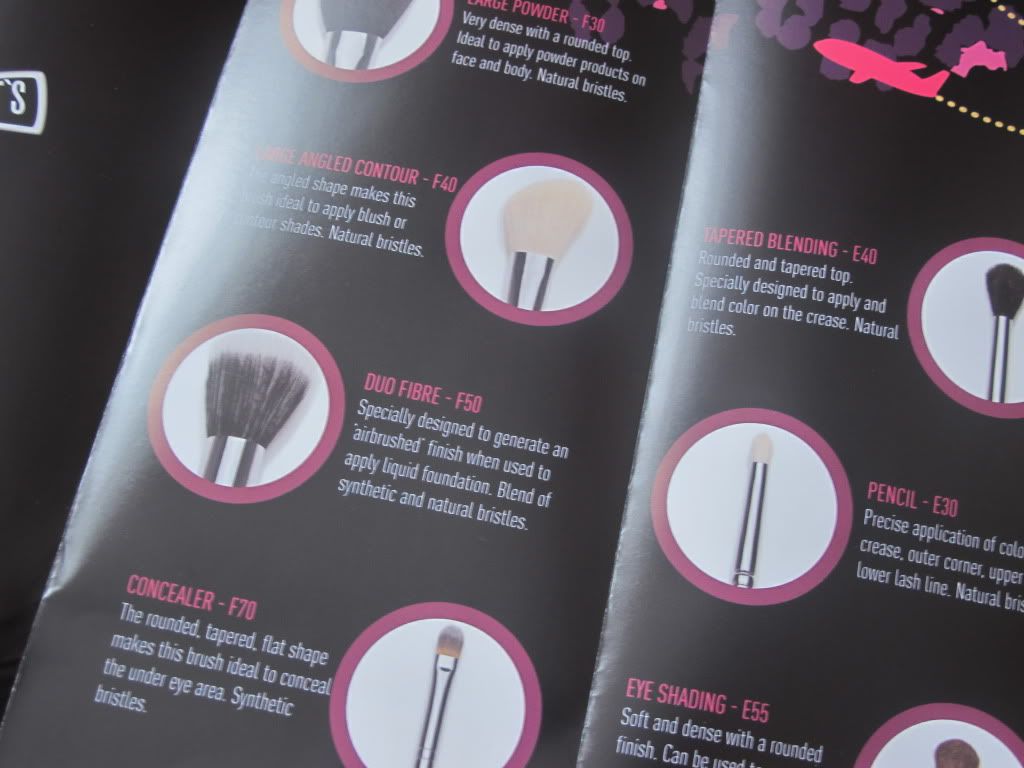 This little beauty of a parcel arrived last Wednesday,
Sigma
kindly sent it to me to try out so it was a kind of early Christmas present if you like! I chose the
travel kit in black
and it is just wonderful! I know I sound like a total suck up but I've never had 'proper' makeup brushes before so of course I love them! They are all SO soft and easy to use, I don't know what I was doing using my old ones for so long.
I've wanted the
MAC 187
for so long but for the price it was never going to happen! I've been using the
F50
brush for foundation, cream bronzer AND powder and it works well for all. I love that they're travel sized as they are easy to just put in my bag if I'm staying at my boyfriend's for the night! It says to wash them even before the first use - which I didn't as I am far too impatient and excited to try out new things - but they washed up very well after I used them!
Everything I received was so lovingly packaged, and a few leaflets were included informing me how to clean and take care of the brushes, which brushes were suitable to certain uses and products, and the company really seems to care about the person on the other end of the transaction, which is always nice! My package arrived pretty quick too!
Needless to say I wholeheartedly recommend these brushes, although I just spotted
these
new sets which instead come in a container and am just a little bit jealous now! If you wanted to buy anything from there, they send you a free gift when you spend over $30 (which is basically two or three brushes so you may as well). Just use
this link
or click the button in the sidebar! Happy shopping and let me know what you think if you purchase anything or even if you use them already and have any tips!