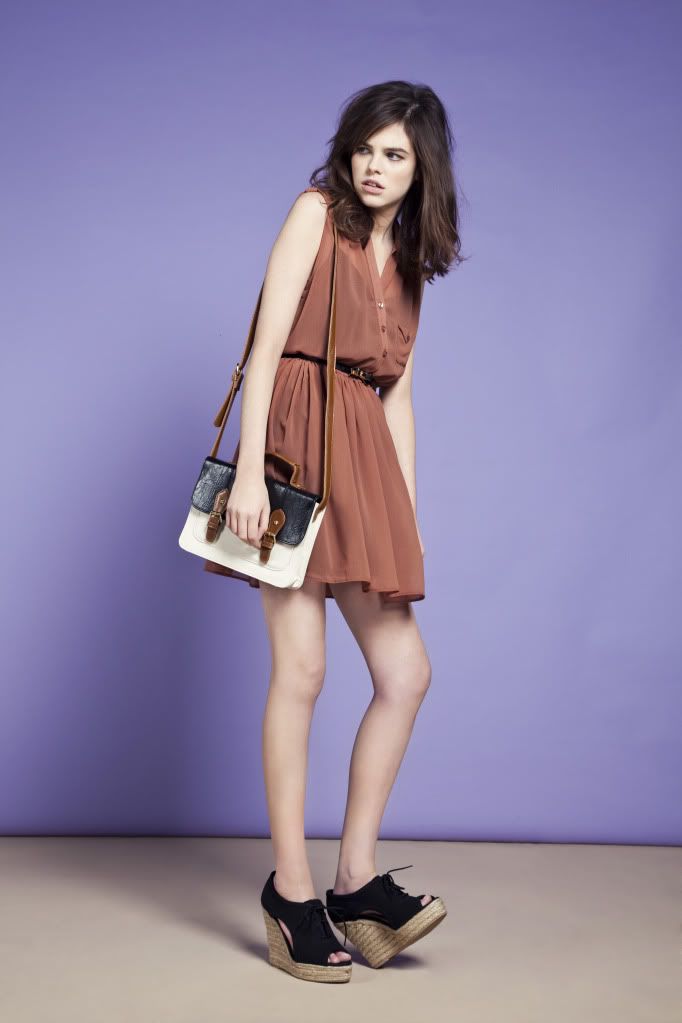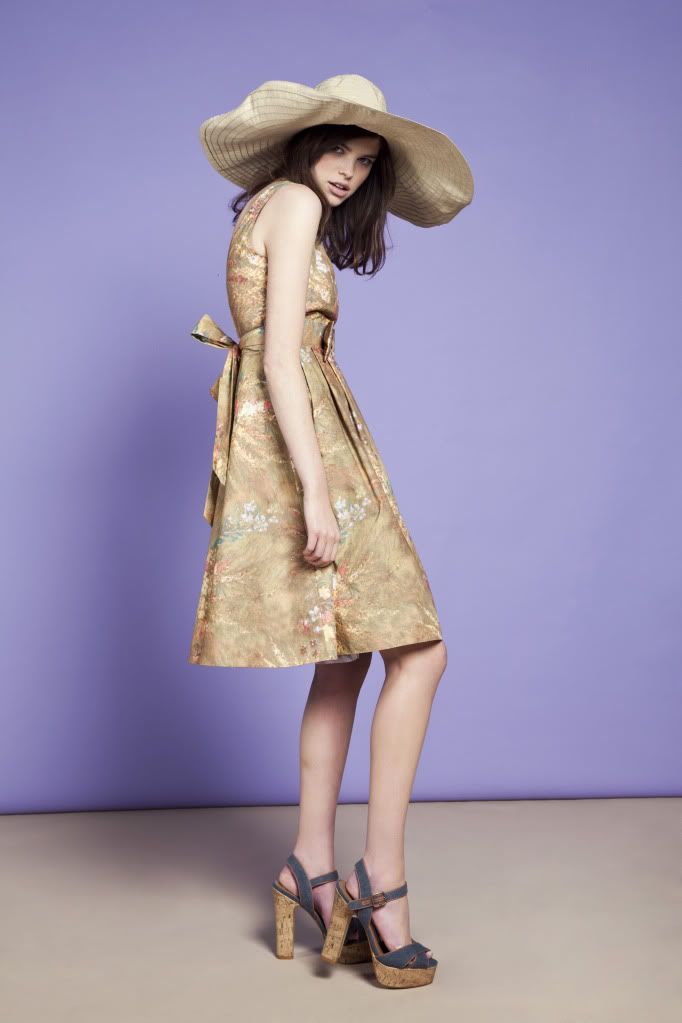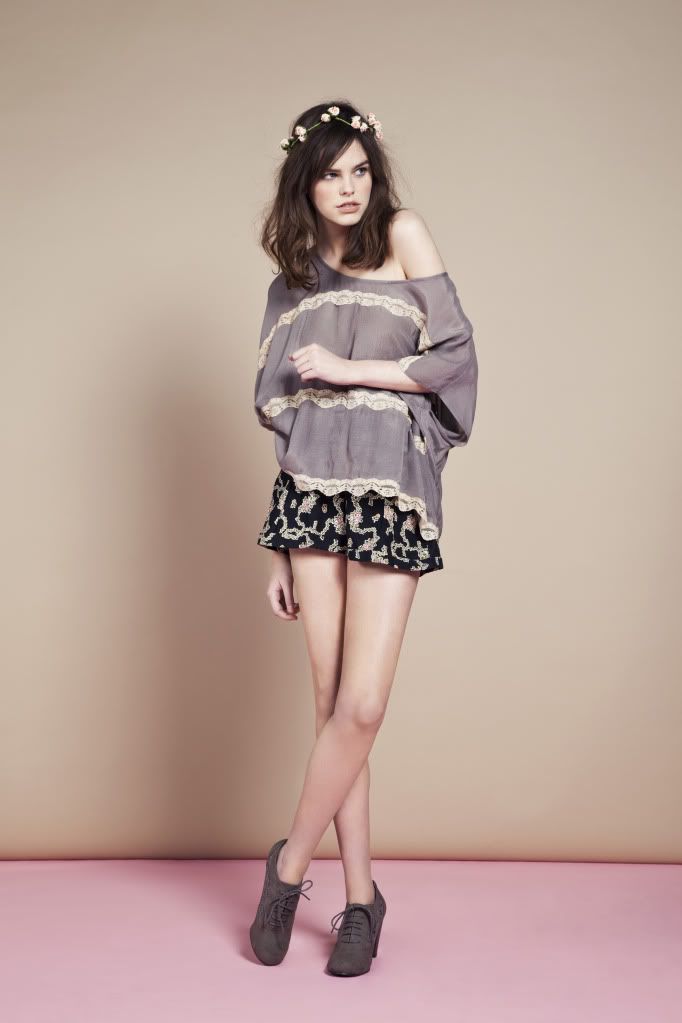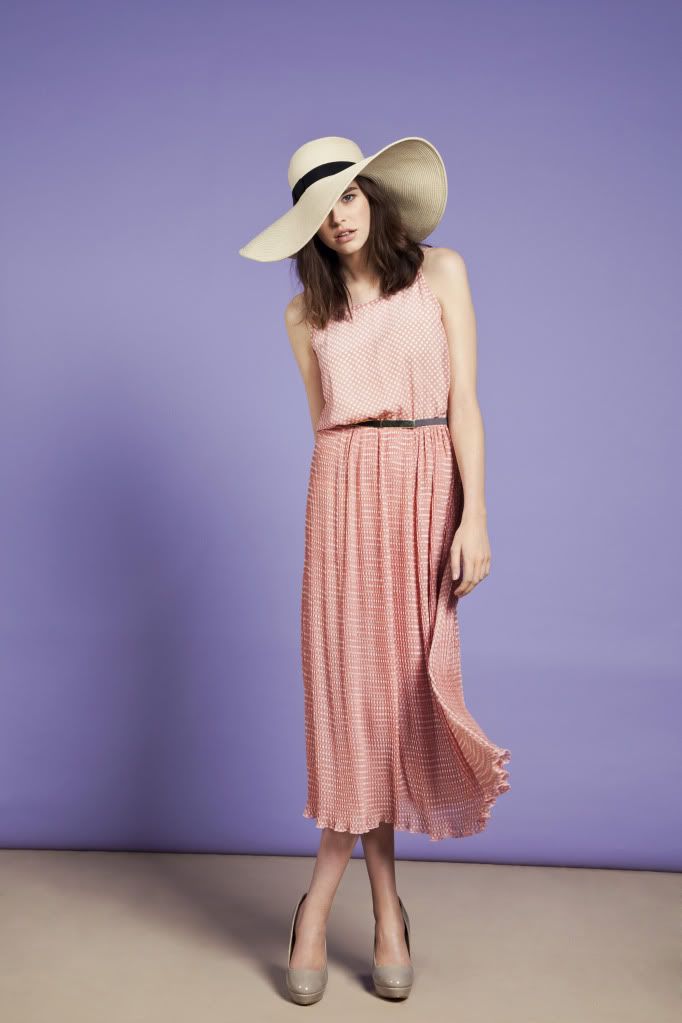 click photos for hi-res!
This has obviously been on a good
f
e
w
blogs already but I really love the whole 'look' of this collection even if I don't actually like every single thing in the photos! I think Primark have really upped their game recently, I remember as a kid I used to cringe when my mum said we were going, but now I pass through there whenever I'm at work and I see something I want 99% of the time! Funny how things change, isn't it?
My favourite item of the whole bunch has to be the belted chiffon dress (second top)! The colour is just lovely, and as it's described as 'belted' that must mean it comes with the belt, no? The material looks super luxe to me (for Primark at least) so I hope they don't change it! The mini satchel is the cutest thing ever too! Perfect for holidays - it just screams seaside to me! Of course this leads on to the first image and what could be the cutest dress ever! The pairing with ankle socks is spot on I think! It's probably going to be one of those items that looks horrendous on me but I'll love it so much I'll buy it anyway! I can see this being one of the biggest money-makers on
eBay
next year for all the early birds!
I love the look of the long dresses, but being 5'4" and at about 130lbs, there is no way in hell that you'd see me in something like that. I can just about get away with a maxi but at least that covers my legs fully! I have thick calves so cutting them in half would just be visual suicide. The floaty fabrics are just to die for though!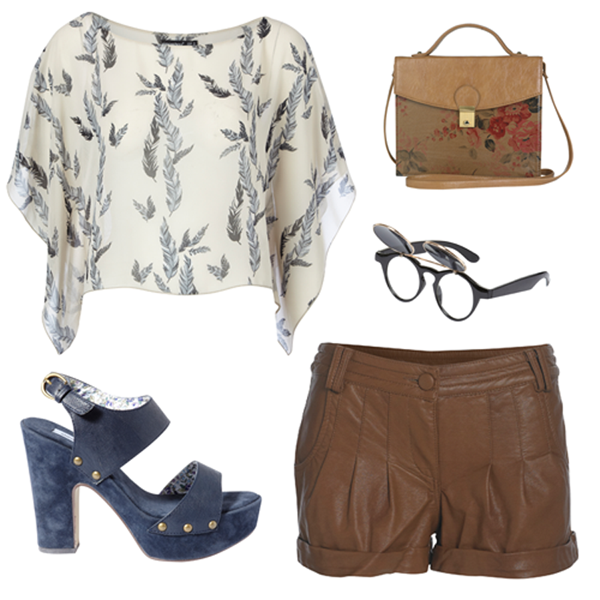 The leather shorts are actually in store at the moment, I saw the black version the other day! Apparently the feather top is too so I'll be on the lookout for that! Those blue heels remind me a lot of
these ones by River Island
. They'll be coming in in tan too!
I was going to list the prices and dates of release of all the items but to be honest you can just check them out in the other blog posts I linked at the top! I think the pricing is pretty accurate, but we'll just have to wait and see if the quality is up to scratch when the time comes. Exciting!