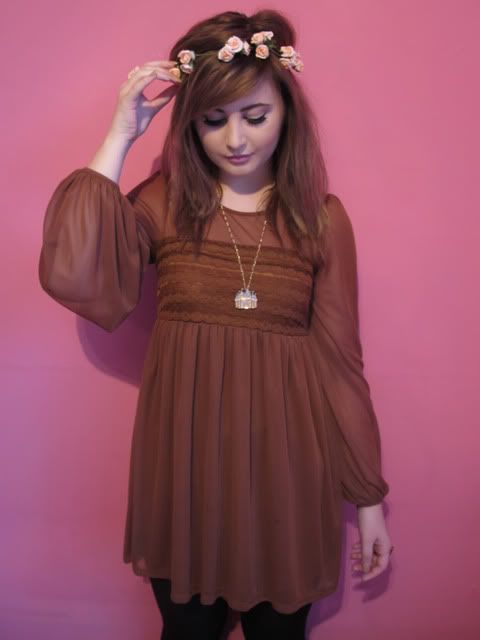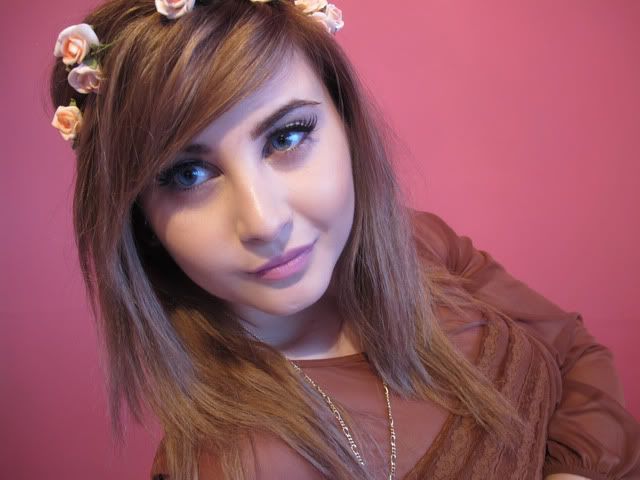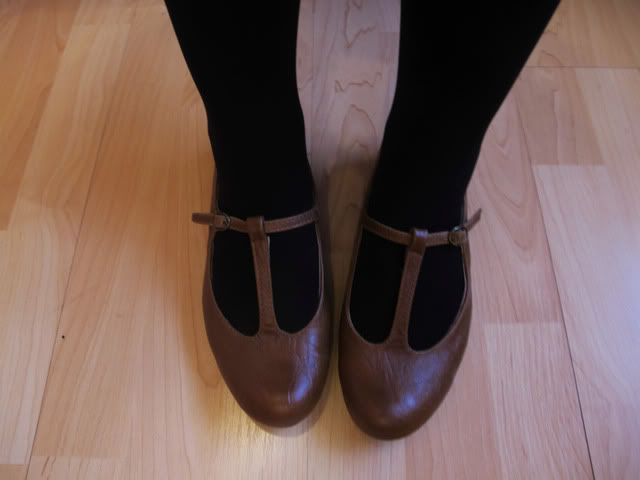 dress: Topshop
floral garland: Primark
necklace: Disney Couture
rings: VIPXO + Betsey Johnson
shoes: Peacocks
Such a late start today, I wanted to go to
Lakeside
with my brother to pick up a few last minute bits and bobs for Christmas as I don't have any more days off before Saturday! He's being selfish though so I'm probably going to smother him in his sleep. Another day wasted :( at least I wouldn't have bought anything I didn't need!
I'm probably going to get loads of funny looks today - mum even told me I look stupid - but I don't care! I stilly really love this dress even if the lace bits to ride up on the chest (no idea why, I'm not exactly
Katie Price
!). The colour is so lovely, it's called 'toffee' which is always good in my book! I have the black version too, but for some reason I had to get a size bigger in that one because it wouldn't do up! This one is fine though, sort yourselves out Topshop!
I ended up ordering a
dress
I wanted and
posted
a while ago today. I tried to ring the store but they weren't answering so I just went for it! I could only get a 10, so I hope it's not too big! I find a lot of clothes come up quite big from River Island, am I alone? I really hate paying for delivery too so it better have been worth it! I just wonder how long it's going to take to get here..
I just want to say that I really enjoyed the feedback I got over my latest post. Everyone has been completely amazing! I didn't want it to be all about me, so I hope I got the message across properly. I think I did myself - and everyone else - justice!
Totally not looking forward to spending the remainder of my week at work, it's colder inside the shop than out! I have to take a change of footwear in with me so I can change out of my wellies as well, such a hassle! You'd think that for
£250
they would at least keep my feet warm!