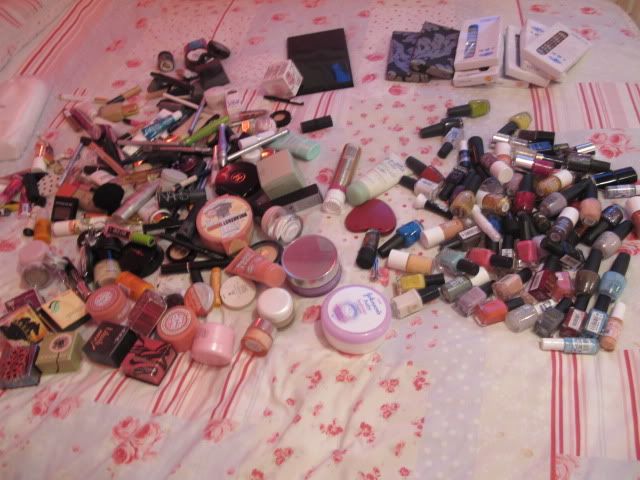 Just wanted to post a few snaps of my organisational skills.. my make-up collection has for too long been jumbled together in a big tub or drawer, so when I bought my new chest I knew it was definitely time for change! I really like the
Muji
storage compartments, but they aren't cheap, and I have plenty of other boxes I could put to use instead, which is exactly what I did..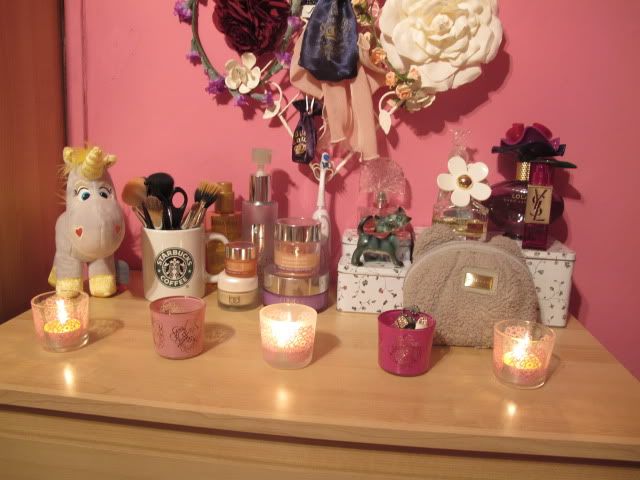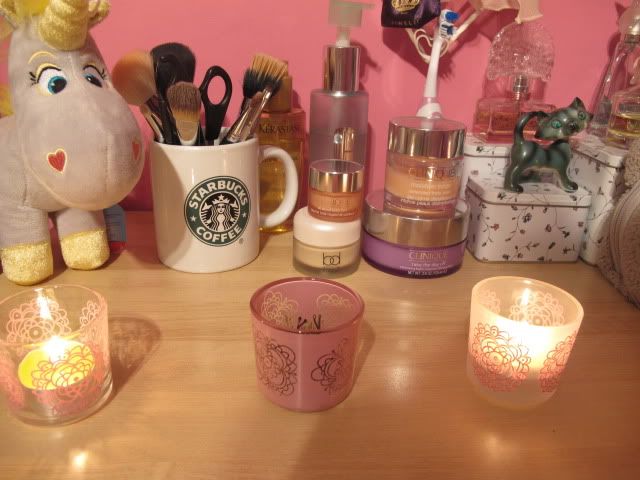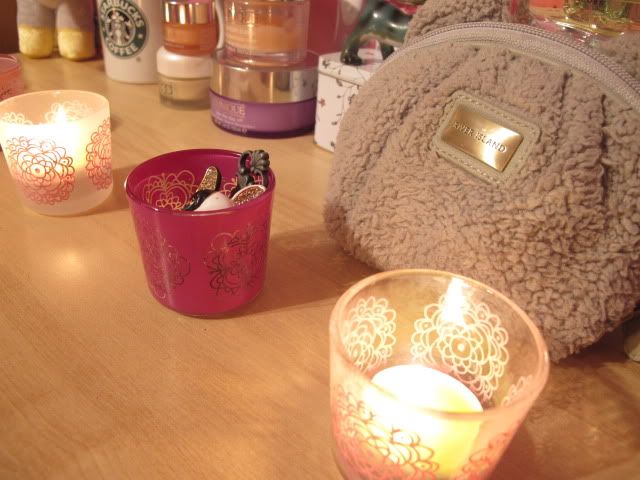 I haven't ordered the cake stand for my jewellery yet, I'm still wondering if I should check a few charity shops for a nice one even though I really like the one I
posted
at the weekend. I also ran out of tealights so a couple of holders are filling in as makeshift ring and bobby pin holders! I probably should have cleaned my brushes before snapping away, ignore the state of them!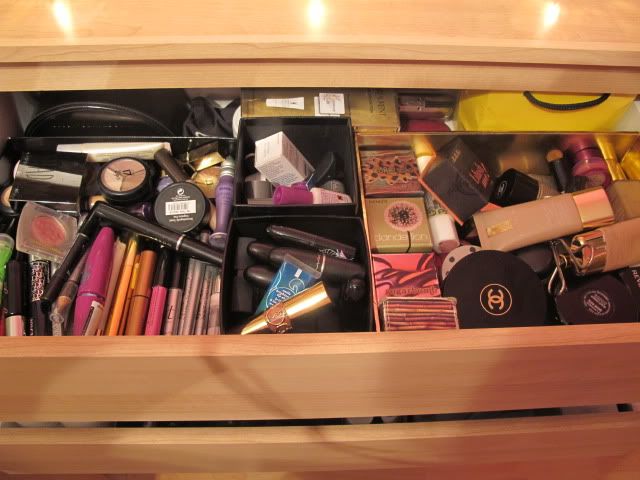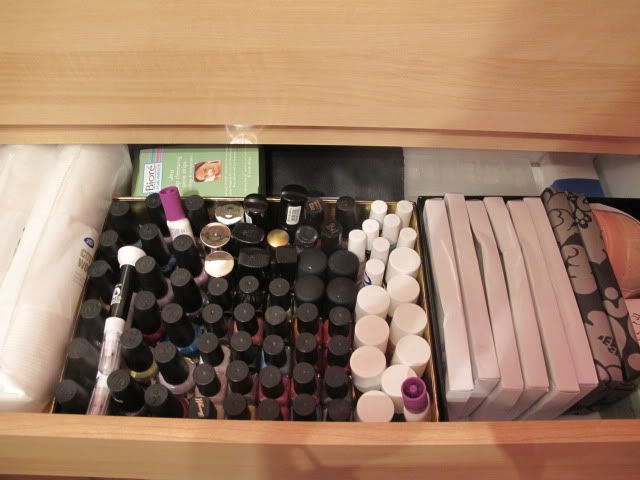 Top drawer is for my make-up. Eyeshadow/mascara/eyeliner first, then lipsticks, balms, eyelash glue etc. and lastly my face products, like blush, foundation, powder, concealer and bronzer.
Second drawer is home to my shocking amount of nail colours (considering I only wear about 3 shades), false nails, cotton wool pads and lots and lots of false lashes tucked away in their little boxes! I recently bought those
Bioré
pore strips, but they are poop, do not recommend at all! I think the next stop for me is a salon to have a good deep cleansing facial to get rid of my blackheads, I don't remember having the problem before my rhinoplasty, can't win 'em all!
You can basically see all my 'what's in my make-up bag' products, but I may do separate posts on every day/favourite products, if people want to see? A few people have asked me to do a daily product kind of post, so I probably should do one! Thoughts?