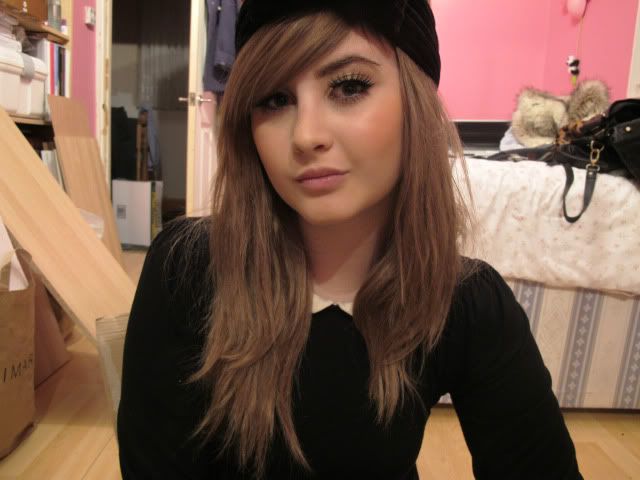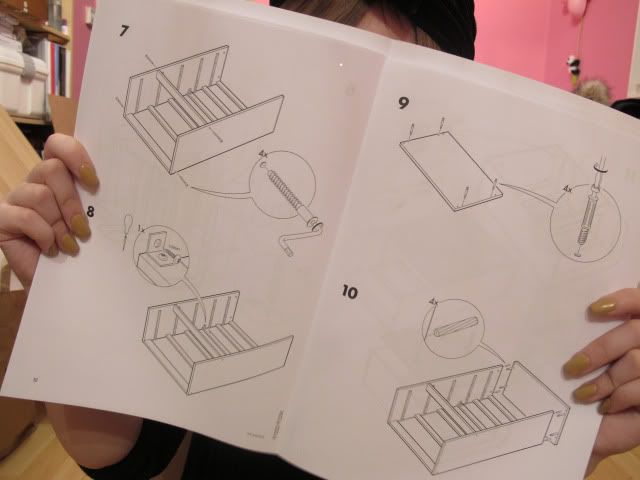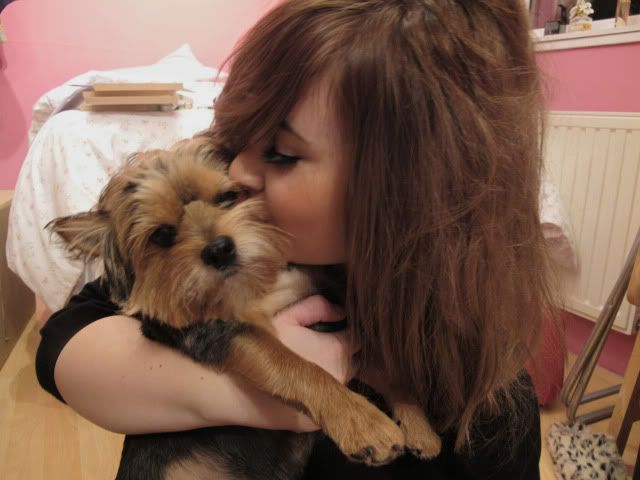 (ignore my hair, I'd just taken my headband off! Plus Beigel got his hair cut if you haven't noticed!)
Actually finding putting a chest of drawers together so off-putting right now that I'm procrastinating and posting a blog about doing it rather than actually doing it. I went to
IKEA
with my mum today, I have no idea why
we
she chose to go on a Saturday as it was pretty packed and there were loads of children around our feet, but I finally got the
bed
I have wanted for ages and two of
these
chests (yes two!). I was going to get a higher one with a mirror in the top drawer but now I can have a dressing-table height space for all my bits and bobs! I got a few other things recently if you're nosy and would like to see..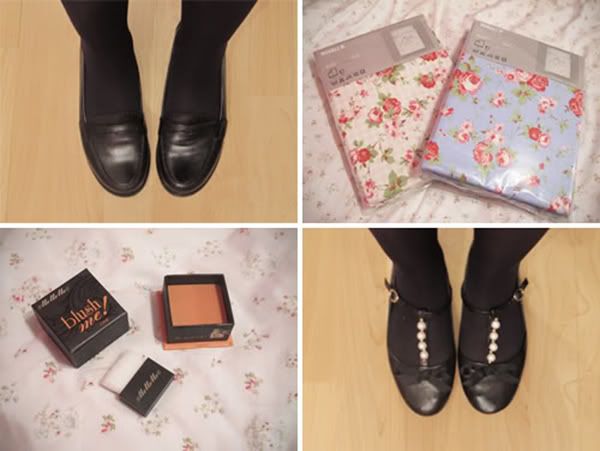 The loafers are from where I work, the brand is
Tamaris
, I don't know if you've heard of them before but they're a German company. These came in last summer I think, I've thought about getting them for a while but was never sure, and then I looked at them again the other day in the sale section. I checked the stock room and there were only two sizes left, and one happened to fit me perfectly, so I snapped them up!
On our way through to the self-service bit in
IKEA
I spotted these duvet covers, I actually won some on
eBay
ages ago but they never came, and I was pretty annoyed about it, so I nearly ran over to these! They have a gingham print on the reverse too, so cute and perfect!
I cannot recommend this blush enough. I posted it in a
wishlist last week
, and bought it on Monday. The only thing is you have to be very light-handed with it as it is so pigmented and you can end up looking like a clown! I love it though. It's the same colour as
Topshop neon rose blush
, just in powder form! I have both, and use both. So it depends on what texture you like I guess!
Strange coincidence, was catching up on some blog reading while the photos were uploading, and saw
Lily's post
on Topshop rip-offs. I actually wanted to post these ages ago but forgot, I bought the
Mazy
pumps in the summer but they were really expensive and uncomfortable so I returned them. Low and behold, a few months later, these turn up at work for £15 (nearly half the price)! Moral of the story - don't always rush into Topshop, wait a bit and check around!
I'm definitely going to crack on with the DIY business now as I've lost the feeling in my foot from being cross-legged for so long (ouch). Au revoir!