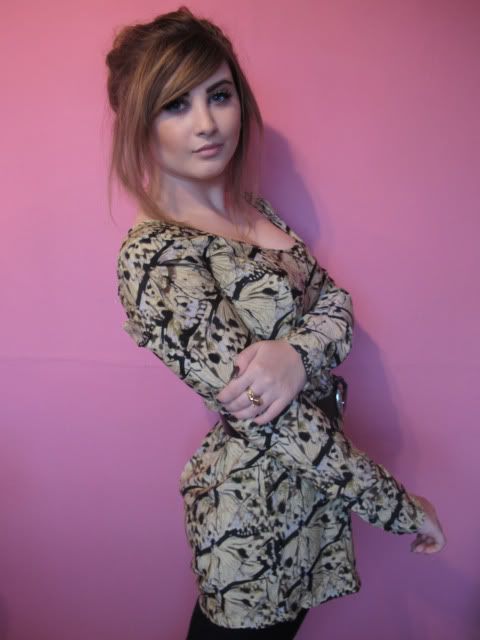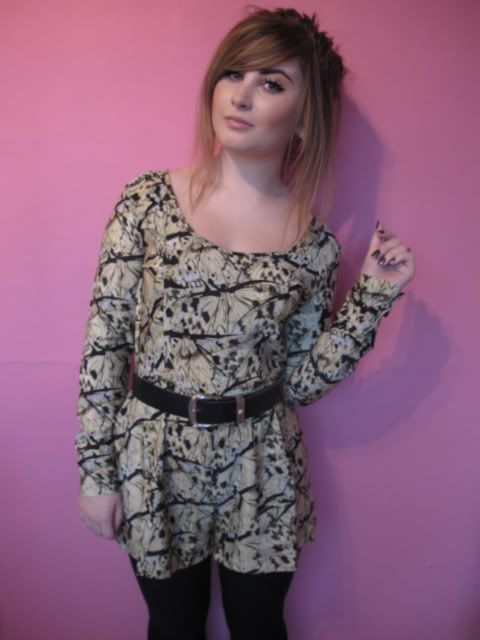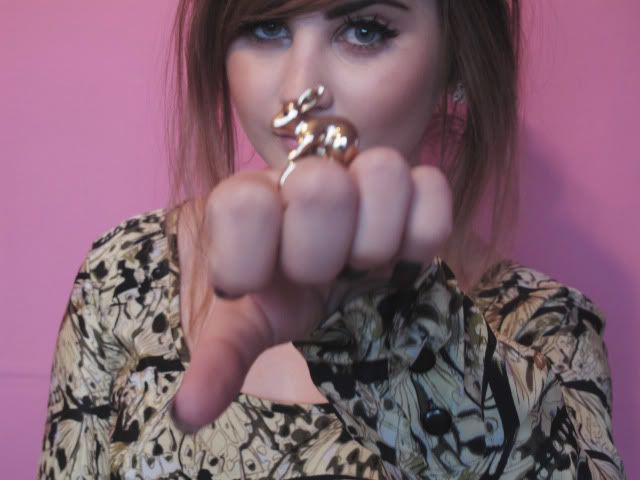 playsuit: ASOS
ring: Primark
Having a day at home with my friends Adobe Photoshop and Illustrator today. I have a one-to-one with my tutor next week and need to make sure everything is perfect before that! I'm a bit scared and stressed, but sometimes a deadline is what I need to make me actually do something. I'm a total last-minute idiot, I always tell myself 'never again' but it always ends up the same!
Thought I better photograph this playsuit from ASOS and decide whether I want it or not. It really wasn't cheap (£40!) and it's quite thin and also a bit too snug on the arms for my liking. I find it quite weird that I actually got it because I'm terrified of moths yet butterflies are pretty much the same thing! Another thing with it is that it falls off my shoulders and shows my bra straps, but I blame my stupid narrow shoulders! Moaning aside though, I do actually quite like it and think it flatters my figure somewhat. What do you think?
I paired the playsuit with a belt I've had for ages, my mum was going to throw it away many years ago but I wouldn't let her! It's got a cute little stud on the loop, you probably can't see though. I did take a close-up but it came out really blurry and I didn't see it till it was uploaded!
Currently taking a break (obviously) and sitting on my sofa with a sleeping Beigel, watching the new
ANTM
, I just Googled for a link and found out who won by accident! At least nobody else can ruin the surprise for me now! I find it really funny when people ask me if I've considered modelling, not even considering the fact that my BMI is about 5 times too much for a regular model, the ones who get the furthest are so strange looking! Forgive me if I'm wrong, but I don't think I look weird? At least not 'model' weird. Never mind, just ignore me..
OH and one more thing, I watched
Black Swan
(at home online, because nobody wanted to go with me!) and it was amazing. I got a lot more emotional than I imagined I would (and believe me when I say I cry over pretty much anything) and found myself relating to her a lot more than I really wanted to. I don't want to give too much away, but I will say that you should all go and see it if you haven't already! I still kind of want to experience it on the big screen anyway!