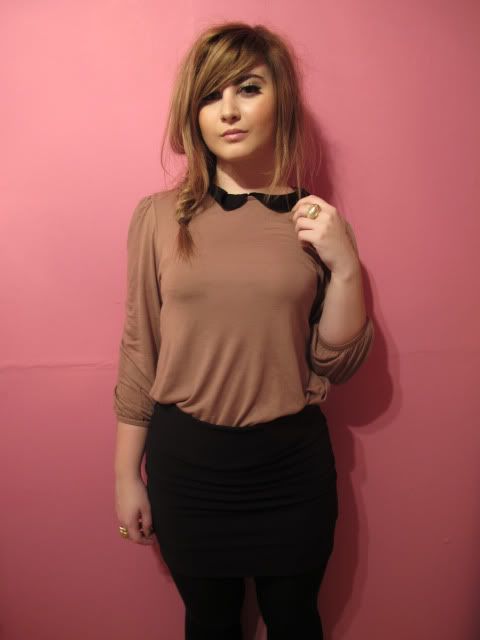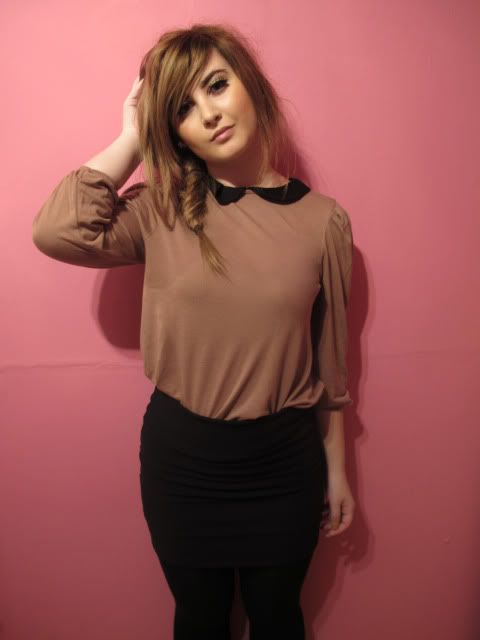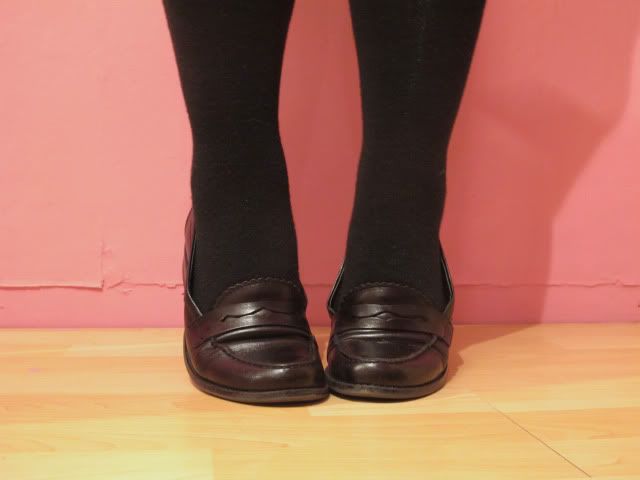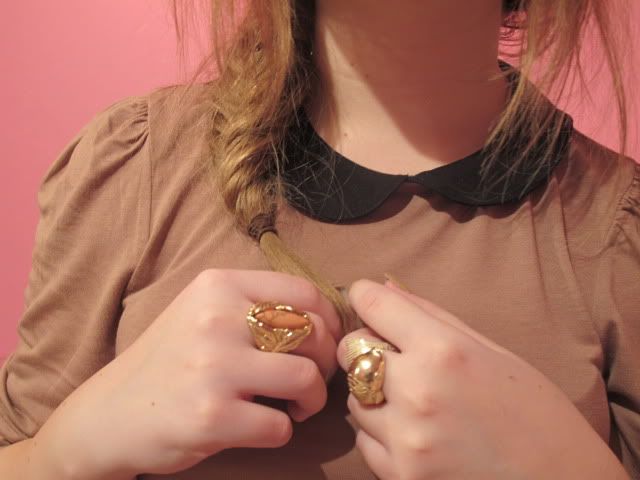 top: ASOS
skirt: Topshop
rings: both Topshop
Nice early post tonight since these photos only took about 3 hours to get semi-right
just noticed the collar is sitting funny though so not happy
. Sorry I haven't posted in a while and if you missed me, I've been moving my room about and haven't been able to find a suitable wall space for outfit photos until now! Finally got my lights to shine in the right direction, got so frustrated trying to do it. I have one of those weird lights with four bulbs that you can point wherever you want. Useless information I'm sure, but never mind.
I tried my hands at a fishtail plait for what seems like the millionth time last night and finally succeeded. My hair is such an awkward length and it's so ridiculously thick that I found it nearly impossible till I saw
this tutorial
. I really recommend it if you can't get the hang of it like me, not sure why I failed at copying every other video and that's the only one that really helped me! I really want to get some extensions to make it super long and pretty, but I probably won't..
In case you're wondering what the title means, it's the name of a mythical creature similar to a mermaid, but with two tails. I discovered the term when I researched
Starbucks'
logo history a couple of years ago for a branding project! Lots of fun (I'm not even being sarcastic).
Day off tomorrow, hopefully I can get some uni work done, I'm so stressed out it hurts.