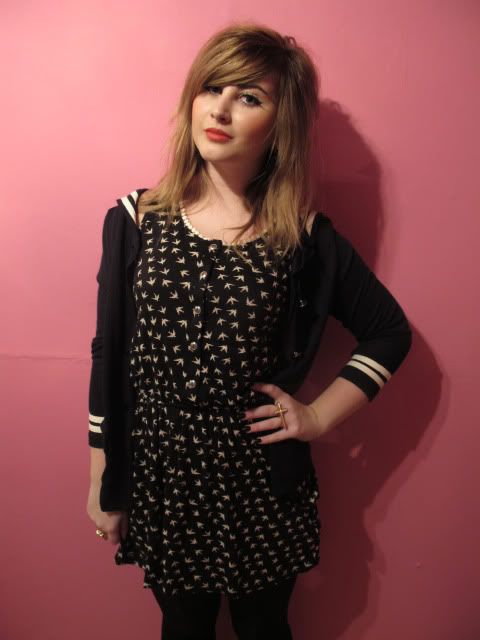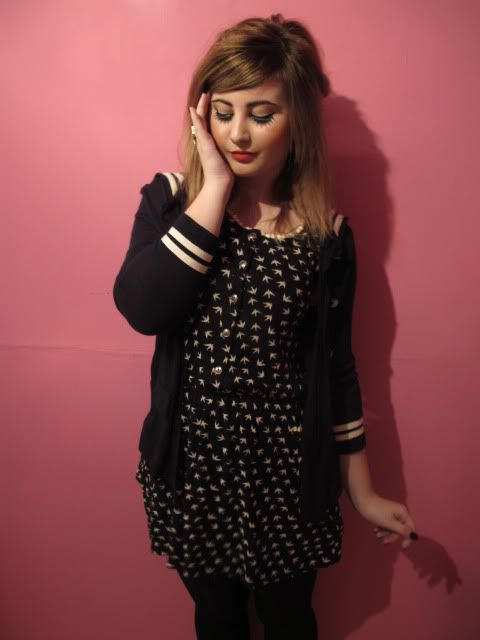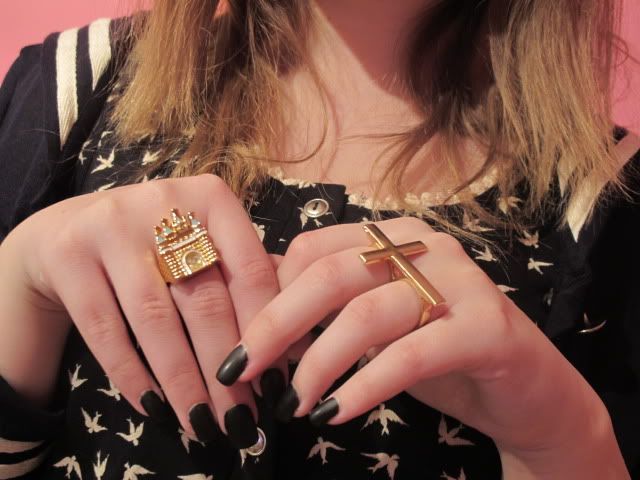 dress: primark
cardigan: primark
rings: asos + disney couture
lips: barry m pillar box red
On my lunch break today I went through Primark as it's the quickest way to get into the centre of the mall, but it's also very bad for my bank balance! I actually spent about £50, everything I'd been looking for was magically there! Obviously I didn't want to post everything in one go, so I'm afraid you'll have to wait for the rest of it!
I actually bought this nautical cardigan ages ago in a size 14 as it was the only one there and I just really wanted it. I knew I was going to have to return it but because it was so pretty I just had it sitting in my wardrobe! Luckily though, I spotted this one in a 10 all on its own and pretty much pounced on it! Not far away from it was this bird print dress with the cutest cream trim on the neck and pockets, it's similar to a horse print one I got in the summer. The cardigan is navy but hardly looks different to the dress so I figured they would look nice together.
Just in case anyone's interested, I saw (and bought!) the seaside scene dress I wrote about in the
Primark SS11
post. They have the same in just skirts but their skirts always completely swamp me! I really wish I'd seen the tobacco dress because dangerous things will happen if I don't get one! Also if anybody wanted to know, I'm wearing
Rimmel matte top coat
over black polish!