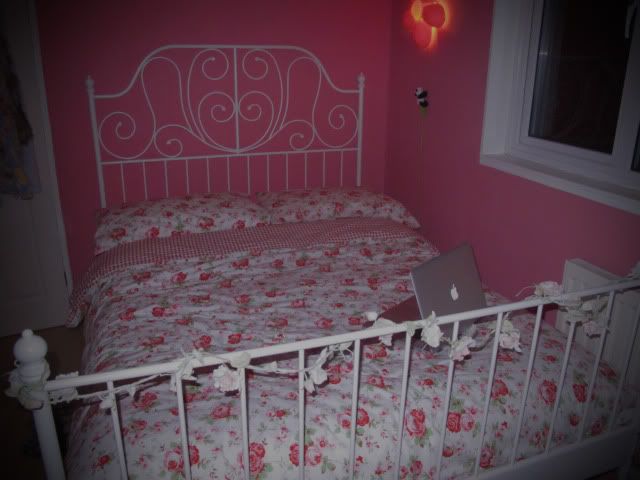 Just gonna leave this picture of my new bed and new quilt here so you can all be jealous! I've had the bed up for almost a fortnight but the duvet set has only just been washed! I'm so in love with it, and I think I must look like an IKEA addict as nearly everything you see here comes from there! If anyone wanted to know, I got the flower garland from
eBay
. I was going to get some fairy lights but these are better for the environment and won't run out! Win win situation, oui?
Was flicking through the Sky Anytime offerings the other night at a ridiculous hour, and watched
Moulin Rouge!
which means I'm obsessed over it all over again. I go through phases of listening to nothing but the soundtrack, three guesses why I re-downloaded
Spotify
again! I don't know why, but I totally want a tragic love experience like that of Satine and Christian. Even if it means being the star courtesan and dying of TB. She did get to live in an elephant though. Dreamy!
Naturally I'm at home on a Saturday night. I got the
contraceptive implant
put in yesterday. I've bruised like a peach and am being a complete girl about it! It feels like there's a screw under my skin even though it just looks like a lollipop stick from what I can tell? I should probably stop touching it anyway. The perks of being a girl! Anyone else got one? What do you think of it?