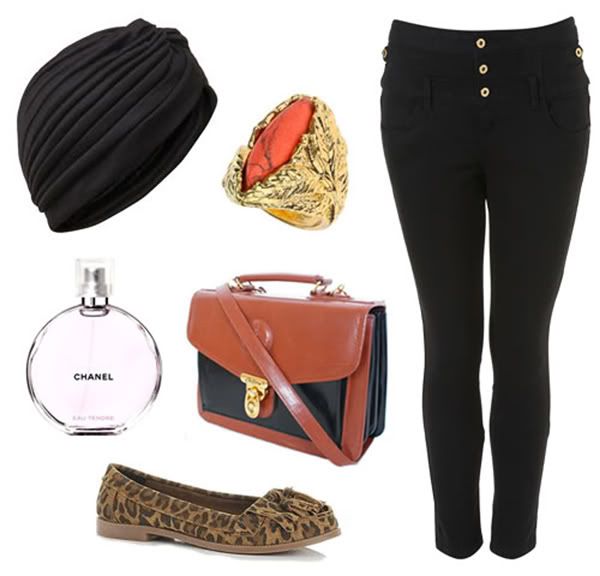 1, 2, 3, 4, 5, 6
1. Question: the turban, a goodie or a big no-no? This one looks really big, but it's not one of those really tight hair accessories, at least it doesn't look like it, so I think I'm going to take the plunge and order this! I've had my eye on it for a little while, then it sold out. It came back in stock this morning and then I saw it on
Lauren's blog
, so what the heck! Worth a try right?
2. Does this remind anyone else of the
YSL rings
? I really like the colour, it's probably going to be one of the brightest coloured things I've purchased in ages! I saw it in Lakeside the other day with my mum and nearly bought it, and then only remembered that I didn't when I got home.. *cry*
3. I don't know about you, but I'm one of those people that finds it nearly impossible to find the perfect pair of jeans! I have short, thick legs, normal/big hips and quite a small waist, so it's always hard to get some that I really like. I think ALL of my jeans need to be turned up at the bottom! I've been looking at these
petite high waist 'Betsy' ones
from Topshop, but because of my waist/hips ratio I don't think they're gonna fit properly! I'm ordering them anyway since my local store never has my size in petite, I wanted to try the
super soft Leigh jeans
too but they didn't have black petite ones online so I'm gonna have to look in store for those! Fingers crossed I find (and like) them!
4. It's got to that point where I'm a bit bored of my perfumes (I wear Marc Jacobs Daisy and Lola mostly) and I tested this out on my wrist the other day. I really like it, I think it totally suits me. I do like the 'eau fraiche' version as well (green bottle) so I just have to make my mind up! If anyone knows of any fresh but girly scents, that have staying power, please let me know!
5. I know, I know, you've probably seen these on a few blogs lately too, but they are just so cute and a lot more attainable than a
Mulberry Alexa
! I just can't decide if I want black, tan, or black and tan mixed? I need to make my mind up, or better still, stop wanting things I don't actually need.. if you haven't seen these before, they are by a brand called Chiltern, I can't even find a website or page on the history of the brand though! Apparently they are quite easy to find in charity shops, but the ones near me are pretty rubbish, and I hardly know what I'm doing when I go in one, so I'll most likely be looking to get one on
eBay
. Not really sure which kinda price I should be paying though?
6. These are the shoes I was talking about
the other day
! They were a second-best to the
Zara pair
I wanted that turned out to be discoloured, they both did but at least I can still get these! I think they will be easier to keep clean too, so it's all good!