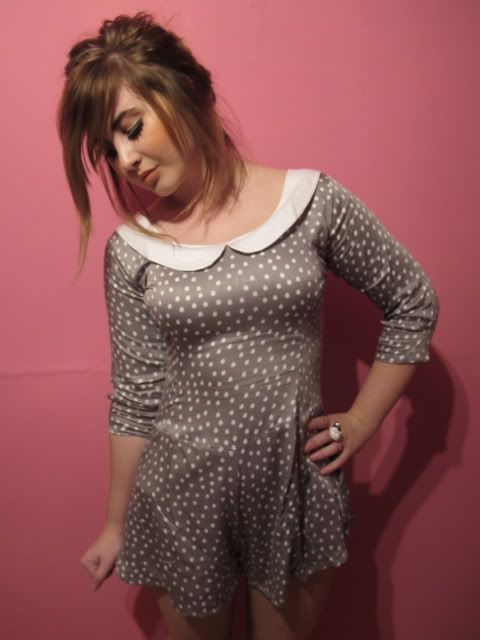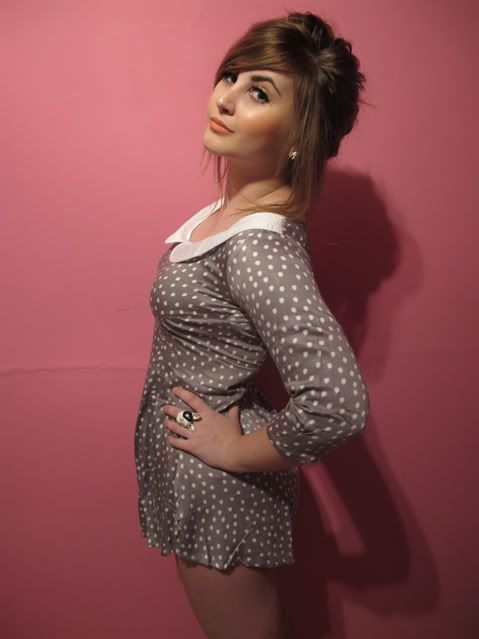 playsuit: Motel
lipstick: Barry M Peach
ring: Betsey Johnson
Just a quickie outfit post this evening to show you this lovely little playsuit I got today. I had a really old exchange to do in
Topshop
(from way before Christmas!) which they were reluctant to do but in the end did it as goodwill as I told them I'd had a skin infection and then they felt bad. It's not like I was telling
porkie pies
or anything so it's okay!
This I think is very much a 'tall skinny girl' type of garment. I'm not sure how comfortable I am about looking as if I actually have boobs! I always classed myself as flat-chested, but seeing as I'm not wearing a padded bra here I guess I was wrong. So now it means this is actually a bit tight on the chest so I think I need a bigger size! The
daisy print playsuit
I got the other day also had the same issue. They were both scandalously short too, so I'm guessing there is some kind of boob-less, long-legged species about that is being perfectly catered for..?
Not sure if I the peachy lipstick looks good on me or not. I haven't touched this colour for a while but after watching
this video
I really wanted to again this morning and just went for it! It totally makes my eyes look more blue which I'm not sure I like, for some reason I've always wanted dark brown eyes. I want to try coloured contacts even though they're completely unnecessary!