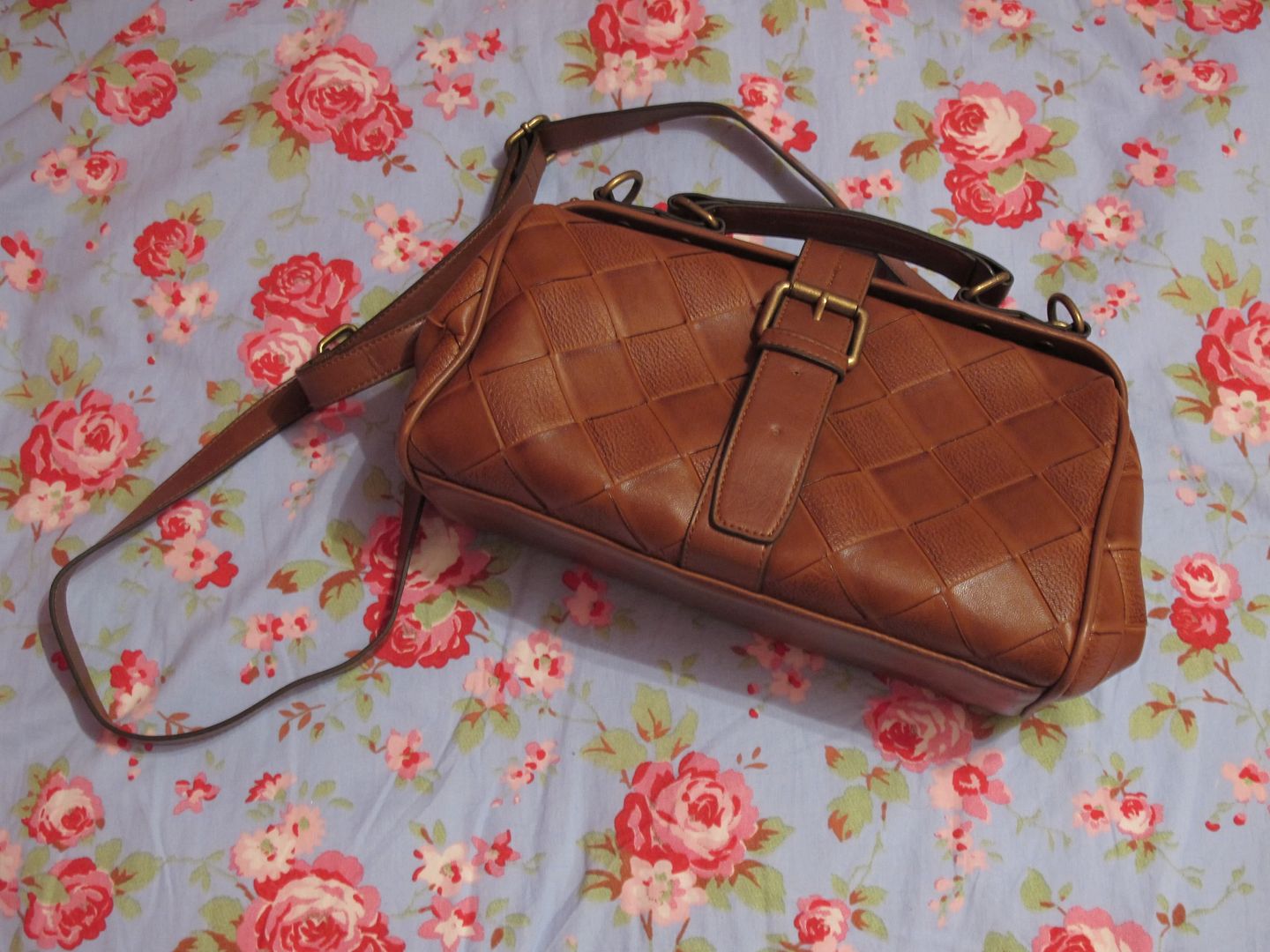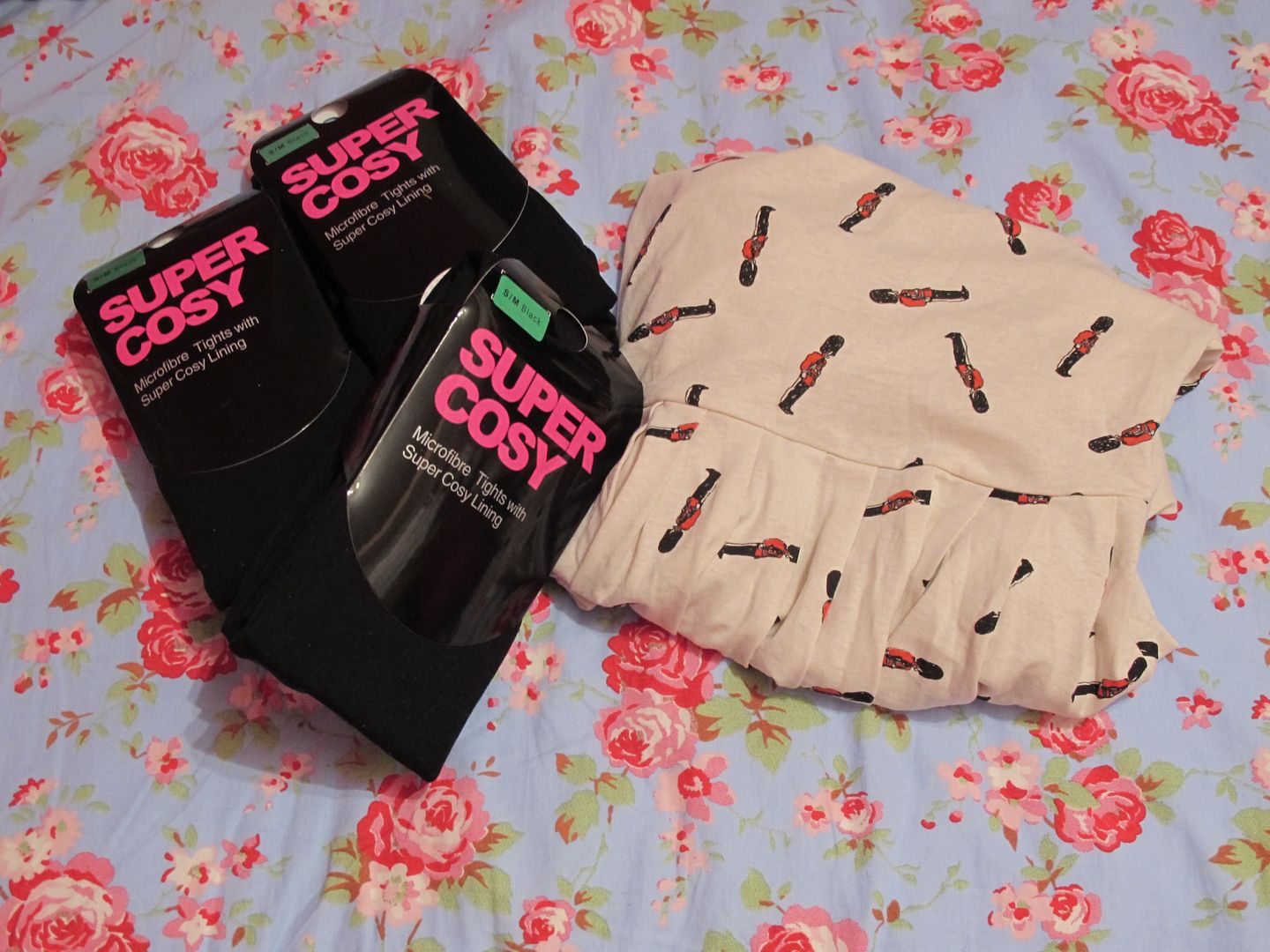 painful shoes / tourist-y bag / best tights + dress ever / goodies / noms
Just a quick post as I'm in the middle of drying my hair/ironing/packing. I've probably said a million times already, but I'm off to Belgium tomorrow, and then Paris for the rest of the week, with uni. Last stop Disneyland! If I don't get a Hamm piggy bank there will be trouble.
Anyway, here's a sneak peek into stuff I've bought as of late. The boots at the top were £6! The price is what stops me hating them for the pain my feet are currently in. The loafers also ruined my life a bit by cutting the back of my foot. Oh the constant struggle between comfort and style!
Not even sure what I'm writing at this point in time as I'm so tired but still have loads to do. I always end up doing everything right at the last minute, I don't know what's wrong with me. It's so typical of me that everything I want to pack is going to crease like hell too! Hobo chic perhaps?
On a side note, I've been a really crap blogger lately. I haven't done an outfit post in two weeks! Considering they are the most common type of post I do it must seem strange? I have tried to take photos on a few occasions and they were all just a bit 'blah' so I gave up in the end. I'm completely cutting down on spending as of right this second though so hopefully this gives me the chance to photograph some of the stuff I don't wear so I can decide if I want it or will sell it!
Talking of selling, I finally added some items to my
blog shop
if anyone wants to have a gander. Obviously I won't be able to get back to you as quickly as usual if you email me this week, but I'll get back to you as soon as possible! Keep checking back for more stuff as I have loads of stuff that hasn't been worn ever/for a long time.. but for now au revoir! Don't miss me too much!