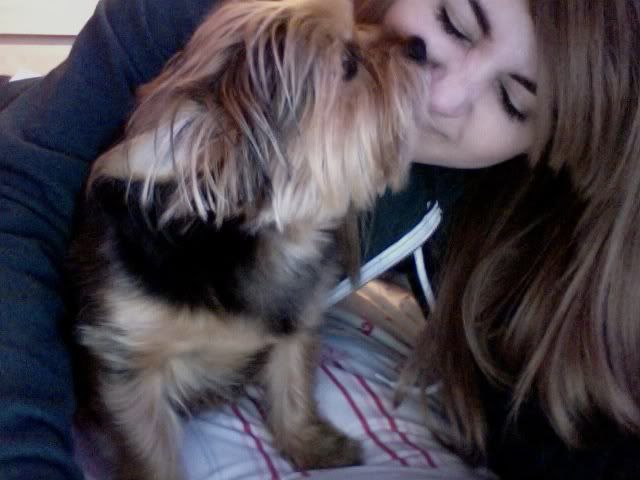 Too tired to do an outfit post tonight, it wouldn't be interesting anyway, I'm in jeans, a polo and a hoodie. Feeling a bit down about this and that too but at least I have the best little thing anyone could ever ask for. He always makes me feel better! Think it's time for a bubble bath, and I just realised I haven't eaten today, not good! This is what happens when I'm sad, my appetite disappears. Oh what a rubbish post! Actually, just remembered I have some dodgy drunk photos so you might as well have those! My bestie thought it was a good idea to do tequila shots..
Yes I was gone.. not I don't remember taking any of these.. yes I was hungover.. The rest of my weekend was pretty rubbish to be honest. Although I did get to play the not even released yet
Nintendo 3DS
and
Nintendogs + Cats
- naturally I adopted a little virtual Beigel!