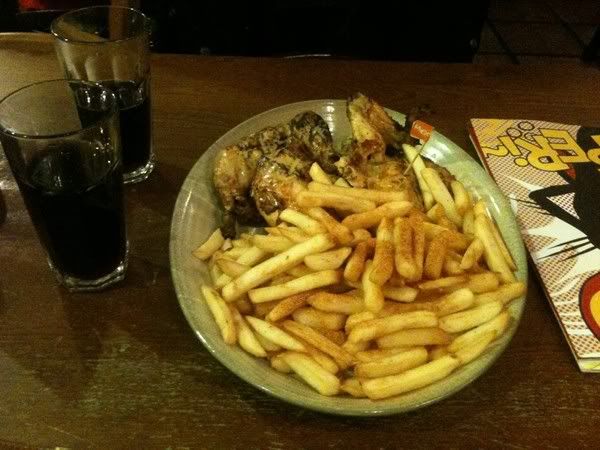 Don't think I've ever done a post so late, am lacking in the blogging department lately (and almost every other) but I feel more on track now than I have for a while. Spent the evening after uni with Lewis, we managed to scrape together enough money to go to
Nando's
and get large (although I'd call it more of an XXL portion if I'm honest!) fries with peri-peri salt and drinks, and he had a whole chicken for free on his loyalty card! I hardly ate any but it was still good.
Currently so tired, I should have done a lot of work tonight but I've done zilch. Since the clocks went forward I've been home late almost every night, where is the time going? The one hour difference has messed up my body clock and general daily routine so much!
I have lots of stuff to photograph still for outfit posts, I'm a bit rubbish with them lately. Do people care? Would you want to see more beauty/lifestyle related stuff or..? Let me know, I'd love to hear your thoughts! Also I hope you're enjoying the sunny weather - if you have it!