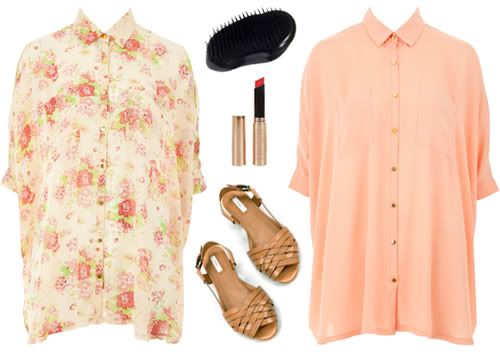 1, 2, 3, 4, 5
001. Since today was so lovely and sunny, it would be a crime to not want to stock up on
even more
floral prints. It's so floaty and just seems perfect for the hopefully not too far away warmer days!
002. I have wanted a Tangle Teezer for the longest time! My hair is so thick and I absolutely hate brushing it after it's washed. Has anyone else got or tried one? I don't think I've heard a single bad comment about them.
003. Whenever I go into Topshop I want to buy this. Has anyone used it? I think I read somewhere that they snap easily, not good! The colour looks lovely though and the packaging is so luxe, WANT.
004. It just wouldn't be a wishlist if it didnt involve shoes that probably won't suit me. They are so cute though!
005. Just a plain version of the floral blouse. They are both so nice, and I can't decide which one I like best so obviously both had to be featured!