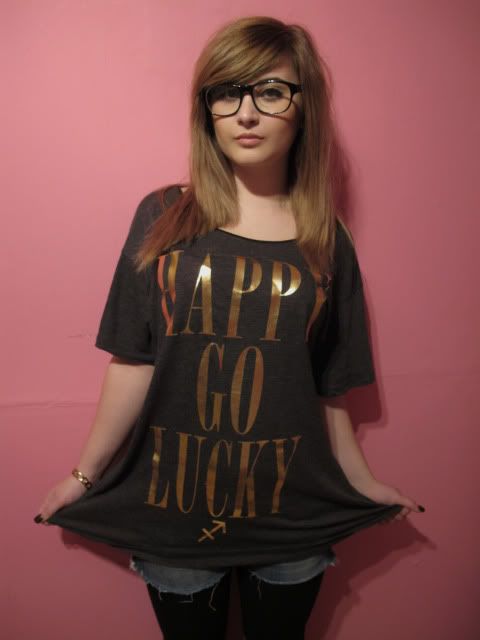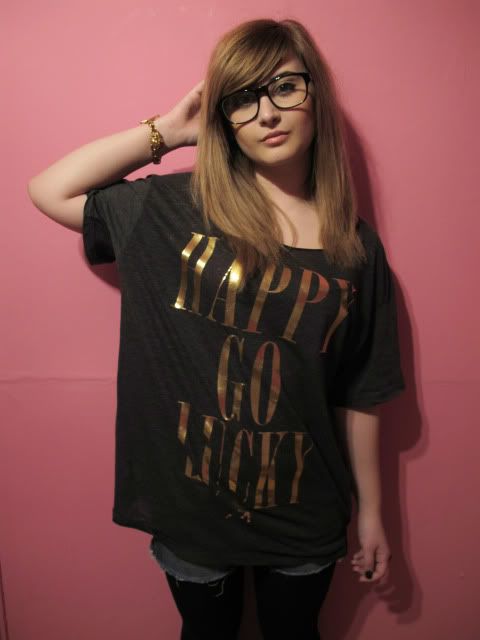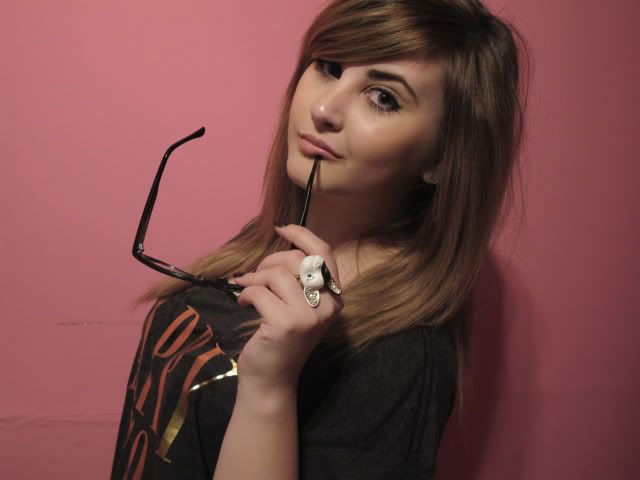 tee: wildfox*
shorts: Topshop (DIY)
ring: Betsey Johnson
bracelet: Juicy Couture
glasses: ALDO (via eBay)
Not sure if you spotted that button on my sidebar but I recently got picked to represent everyone who shares my starsign for
Wildfox
! Greetings fellow Sagittarians! All the astrology foxes got sent a tee representing their sign (I have wanted one of these for ages but couldn't justify the price, so I was super chuffed!) and we were asked to do something 'typical of our starsign' in the outfit posts, apparently I'm ~intellectual~ (not gonna blow my own trumpet or anything!) so naturally I just whacked some glasses on. I don't really agree with all of the supposed traits I have, but I guess I can be clever.. I don't even know what size this tee is supposed to be, you could hardly tell I had any shorts on today but I love it. So comfy and huge!
Back to Adobe Illustrator now, currently in the middle of a three day project at uni. We have to redesign the packaging and general feel for
Plum Baby
and it's going well! I hate what they're using now, let's hope they don't think our idea (we're working in groups of four) is too out there! I'll be sure to upload some work after presentation if all goes to plan and people want to see!