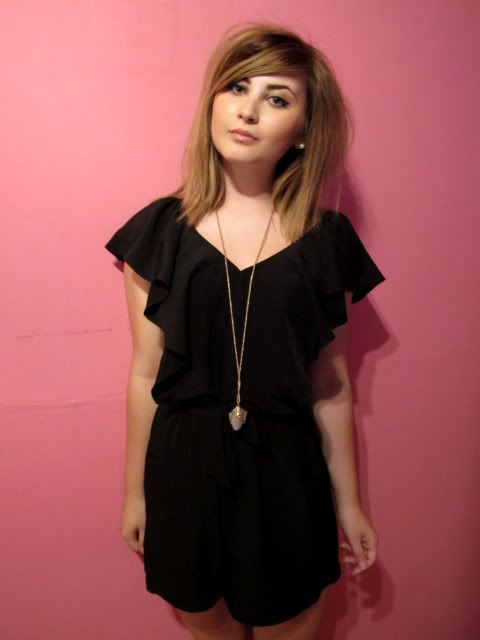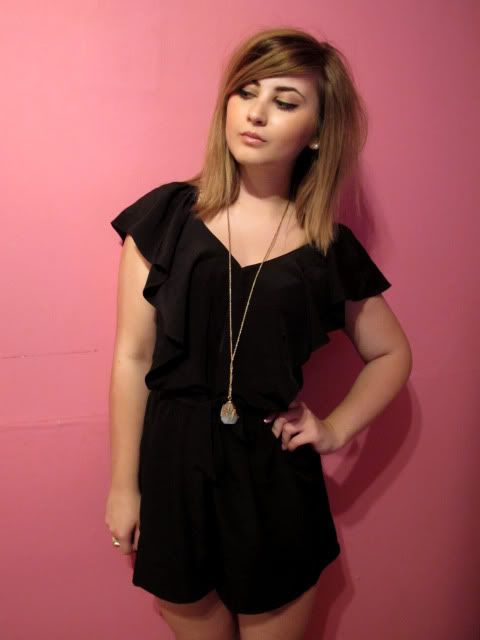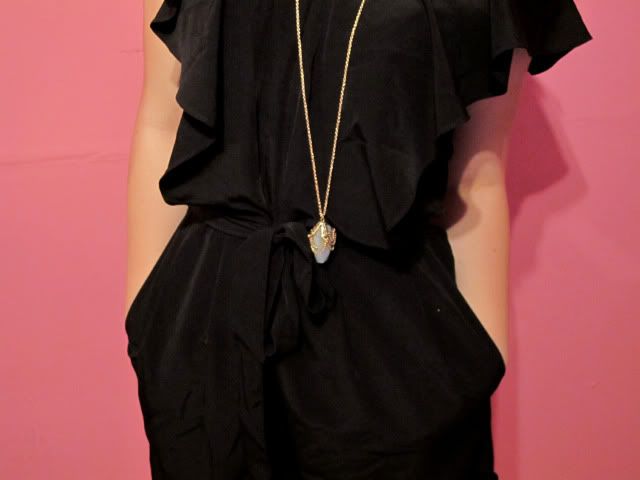 playsuit: H&M
necklace: Topshop
nails: OPI Lucky Lucky Lavender
Please excuse the less-than-decent shots, am tired and in the middle of writing essays/sketchbook work and stuff! Have really lost my outfit posts mojo lately, I'm really sorry if anyone is missing them! I've been wearing loads of stuff you haven't seen before but when it comes to taking photos I'm just a bit 'blah' about it all at the moment. Soz again!
Bought this playsuit the other day so I could wear it last night. They only had a 12 but I tried it on and it was okay! It is very roomy but I like it that way, and at least you can't almost see my bum like you can with playsuits sometimes! I don't get why some companies think that it's acceptable to have really short garments just because they are attached in between the legs! I didn't have a lot of money when I bought this so am going back for two or three versions of
this playsuit
and also a couple of
these
! Seriously can't wait to go shopping properly, I haven't been for ages.
Hope everyone's had a lovely Easter weekend, last night me and Lewis celebrated his birthday with a bunch of friends at a BBQ. It was so fun! I drank quite a lot of cider (for me anyway), went on the trampoline and had a little dance to some old Panic! and a little bit of Snoop Dogg! The only thing that could have made it better would have been
this mash-up
(enjoy if you haven't heard it before!). Today has mostly been spent on Portal 2- seriously so addictive! Not really looking forward to going back to uni tomorrow. Even though it's only 2 days and then we have another bank holiday weekend! Is it bad to have plans for it already..?
BREAKING NEWS: my Liz Earle Cleanse & Polish has run out. How long does yours last if you have it? What a bummer, I've only had it for 2 months! Is that a long time or..?