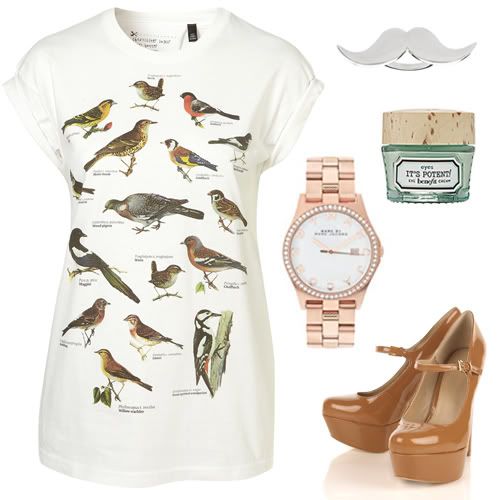 1, 2, 3, 4, 5
001. Animals-on-clothes obsession strikes again. Lewis laughed at me when I showed him :(
002. If only this came in gold! I don't wear silver, but I probably could make an exception for this anyway. Boo hiss. Go sneak a peek at
Kate wearing it
!
003. Has anyone tried the new range by
Benefit
yet? I love the packaging, I just hope the products aren't a huge gimmick or hit-and-miss like the ones from the main range can be.
004. I got a gold Michael Kors watch in the end, not like the
ones I posted
though. I'll take some photos when I've had a couple of links removed as it's huge on my wrist! This Marc Jacobs rose gold one is super cute though. Loving all the pink-toned jewellery around at the moment!
005. Yeah I don't need them, nor will I ever walk in them enough to get my money's worth, but oh my gosh these are just so glorious. Funny that they're called 'Sugar' as they're sah-weeeeet! Yeah I know that was a bad joke. I'm tired.