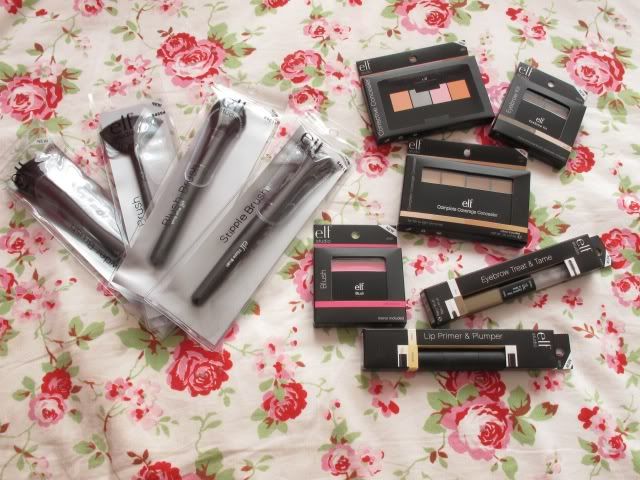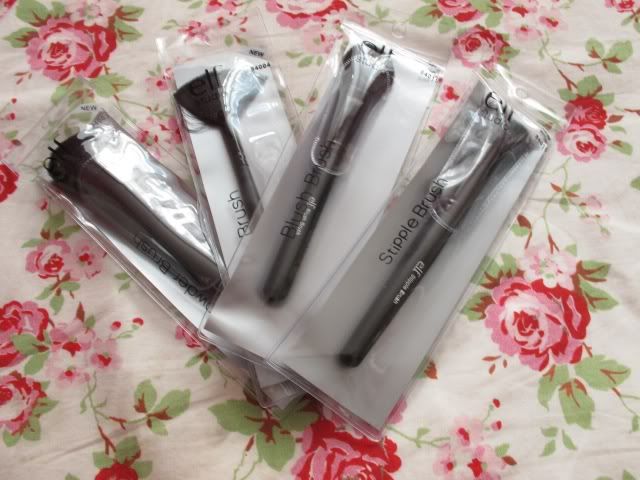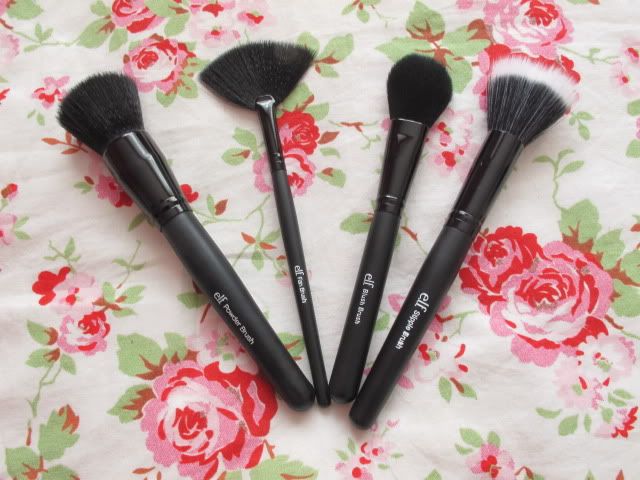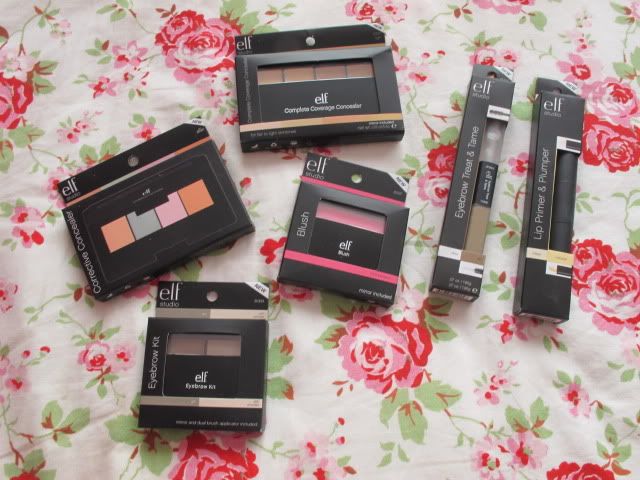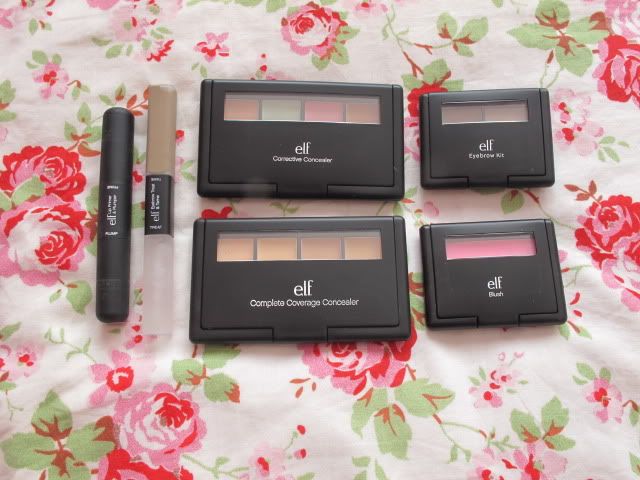 Recently made an order with
ELF cosmetics
after waiting for the
eyebrow kit
to come back in stock in the shade I wanted. Obviously I got a few other bits too! I've used stuff from their normal range before - we're talking a good few years ago now - but I never really thought anything was that great except the nail polish (keep your eyes peeled for another post with them!).
I used most of the products the other day in place of the things I usually use and I must say I'm pretty impressed. Although at first I thought the colour was off for the brow products, it's probably just because I'm used to using a warmer brown, and I feel they look a lot more natural now. I've wanted to try a wax brow kit for ages (namely
Benefit
's one) so it's nice that cheaper companies make them too!
The brushes are super soft and I wouldn't say they are awful quality or anything even compared to
Sigma
ones! A few people on
Twitter
recommended using the
Powder Brush
with foundation and I couldn't agree more. I have found myself having to use more product as it seems to soak it up (?!) but it does leave a lovely finish. I've switched from using a big fluffy face brush for my powder to the
Fan Brush
as it's less heavy and sets everything properly without giving me too much coverage. I hate the feeling of powder on my face so it's perfect!
I'll do some more in-depth reviews/swatches if people want to see them but I'm guessing lots of people have used or seen these products before anyway? Also any other ELF recommendations are totally welcome, I won't feel as guilty when I order compared to when a parcel from MAC arrives!