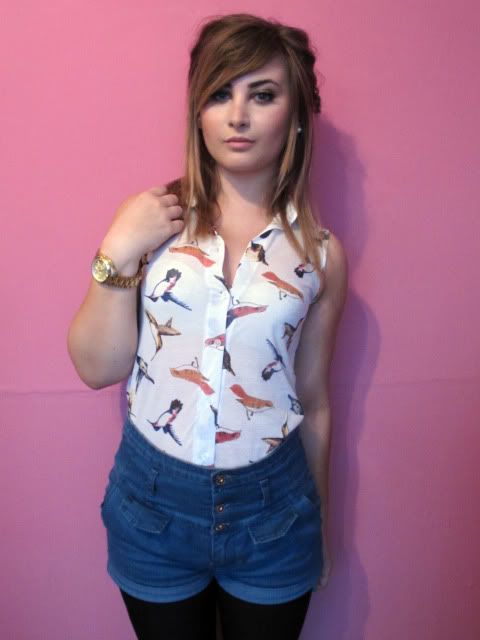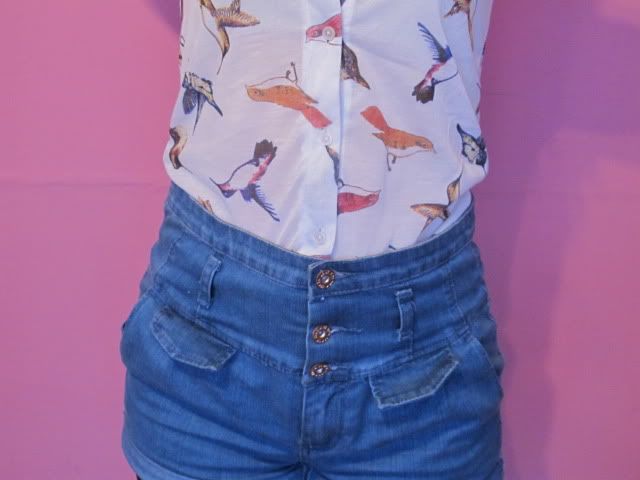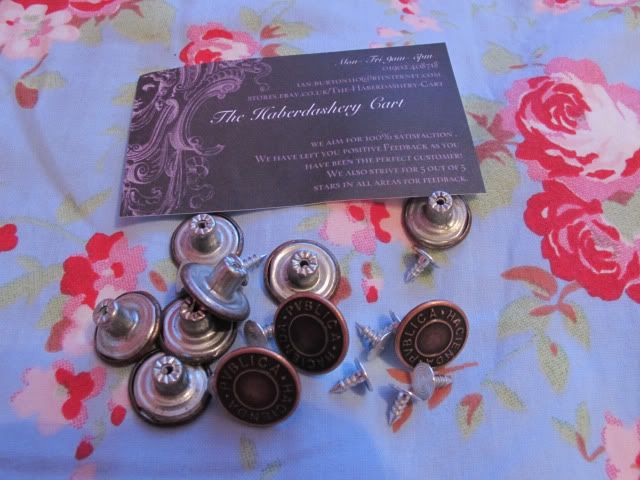 shirt: primark
shorts: topshop
watch: michael kors
buttons: the haberdashery cart
Is it just me or is sizing in stores getting just plain weird? I bought these shorts a few weeks ago now and as much as I love them they are just SO big on the waist. I have quite a small waist and larger hips but I didn't think the ratio was this drastic. They fit better if I pull them down but surely they are supposed to be high on the waist?! Also they ride up if I wear them low anyway so there really is no point. It actually looks like I'm wearing them quite low in the pictures, it's not intentional and they probably drooped a little bit while I was standing waiting for the self timer!
Also bought this shirt before work today (saw it in
Charlene's post
the other day and fell in love instantly), it was the last one on the rail so I quickly nabbed it, and it just so happened to be in my size! Or so I thought anyway. I definitely wouldn't say I had a large chest at ALL but for some reason when I do another button up it leaves a massive gap! Not impressed. Luckily Charlene has offered to find me a bigger size which I think is lovely of her! Fingers crossed..
I ordered these buttons in the hopes that I could get the shorts to fit better! The only thing is I don't really know where to put them. If I did them at the front the zip would be wonky, so I think I'm going to either cut a slit in the center at the back and do one there, or one on either side. How would you go about it? Or is there any other solution like using elastic or something like that? I'm scared to touch them really since I love them so much! Literally (almost) the perfect denim shorts!