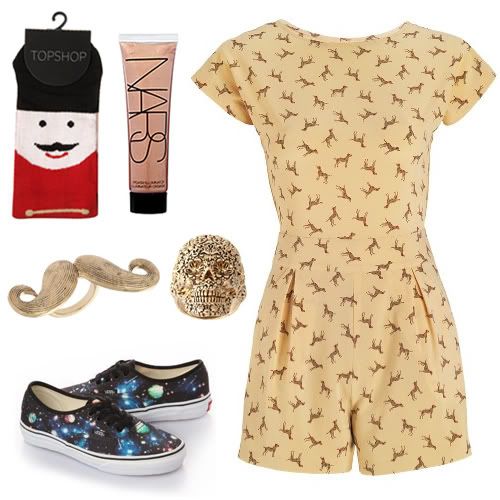 1, 2, 3, 4, 5, 6
001. Saw these on the 'new in' section and fell in love! So cute! I hardly ever wear socks but still!
002. I'm still annoyed that I didn't order the first
GlossyBox
in time. It came with a full size NARS Illuminator in it which I really want to try! The June box should be coming next week though!
003&4. I know I have enough jewellery (especially rings) already but I want these so much! I was going to get a
silver version
of the moustache one even though I only wear gold so obviously I like this one heaps better! The skull is
Disney Couture
, a company I really like even though you pay a bit more, and the rest of what I have is still in perfect condition so I consider it worth it!
005. Actually so annoyed I never got these when they were in stock. They are so dreamy if a little bit hipster. Wondering if anyone works in/frequents a
Schuh
and has seen these recently? I'm a size 5, so if anyone could help track some down that would be brilliant and I'd love you forever.
006. Last but not least, this has actually sold out in my size too! I was deciding whether I liked it or not for ages, then when I remembered I could have just ordered without paying (spend over a certain amount and you get a year to pay..) I went to purchase and it was out of stock! So now the question is do I get it when/if it comes back in stock? I'm not sure about the colour on me but it has dogs all over it - that gets two thumbs up in my world if you didn't know already!