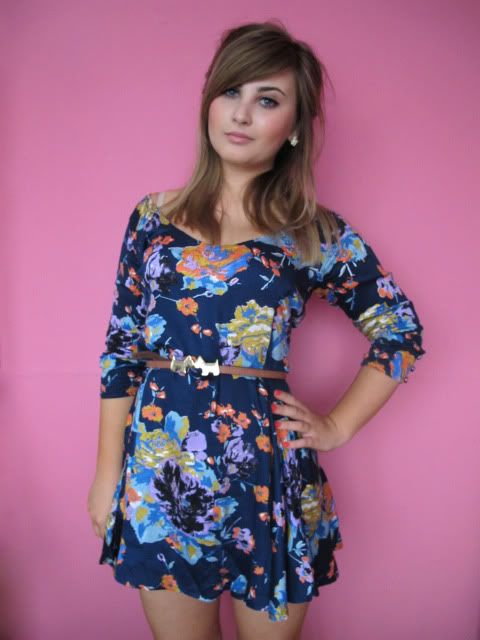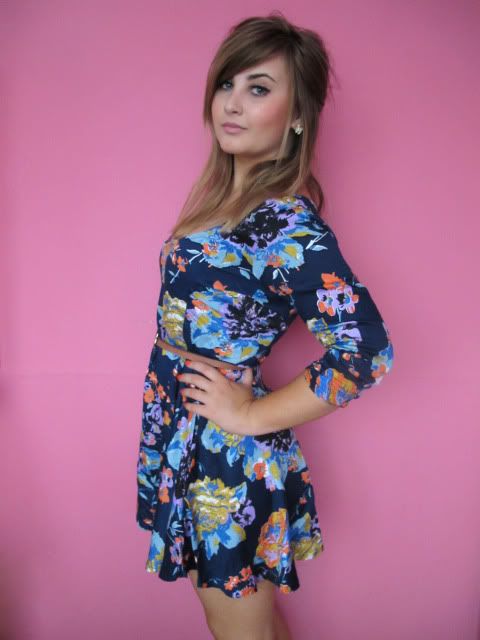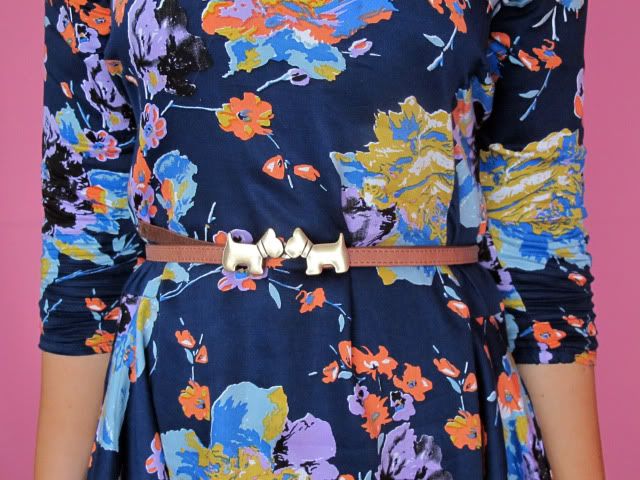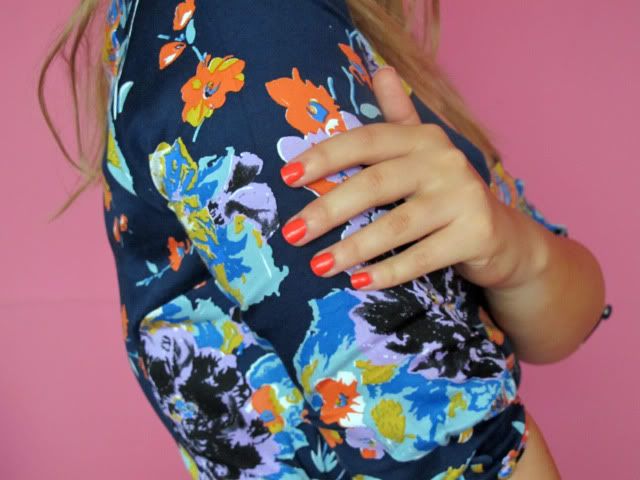 dress: motel*
belt: topshop
nails: nails inc copacabana
I'M ILL. FEEL SORRY FOR ME. Basically spent the whole day in my leopard print onesie eating mass amounts of popcorn and chocolate. My throat has swollen up on one side and I have no idea why. It really hurts to swallow and just feels gross. So to cheer myself up I decided to get dressed into something new and do an outfit post! Even though I haven't actually left the house today!
Was sent this dress by
Motel
recently and whilst at first I didn't get on with it, I really like it now. The first time I put it on it kept unzipping itself, but then I was told you need to make sure you zip it up perfectly straight till it makes a little click so it's super sturdy - obviously a good thing but it means I need help getting dressed! Also it's very roomy on the waist but tighter on the arms, which I find weird as it's a size medium! I would have happily swapped for a smaller size but my arms wouldn't have fit.. and I present to you another reason as to why I hate my arms!
Got work tomorrow, could think of better things to be doing with my time but it's money (talking of money I have lots of stuff to update the
blogshop
with)! After work I think I'm going for drinks with friends but I don't want to get too drunk as I'm going to the midnight screening of Deathly Hallows pt. 2! I AM SO EXCITED. Then again I am also kind of sad as I really don't want it to end.