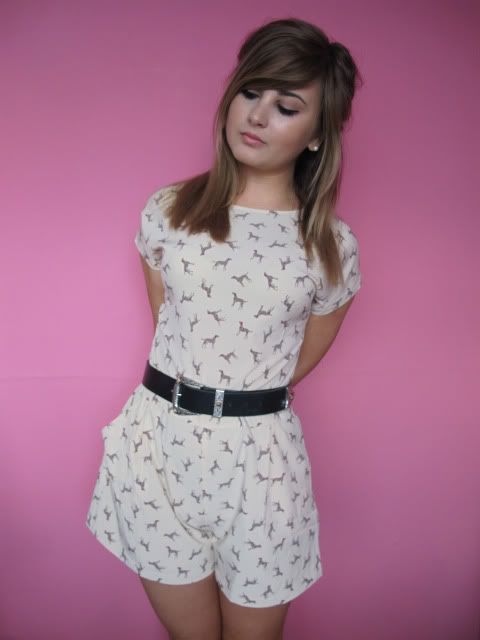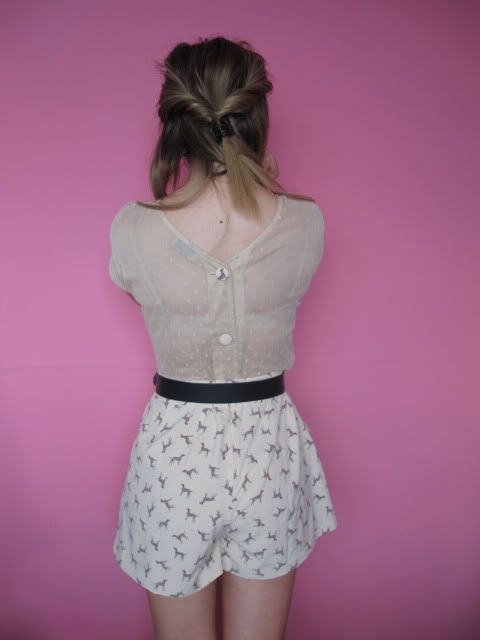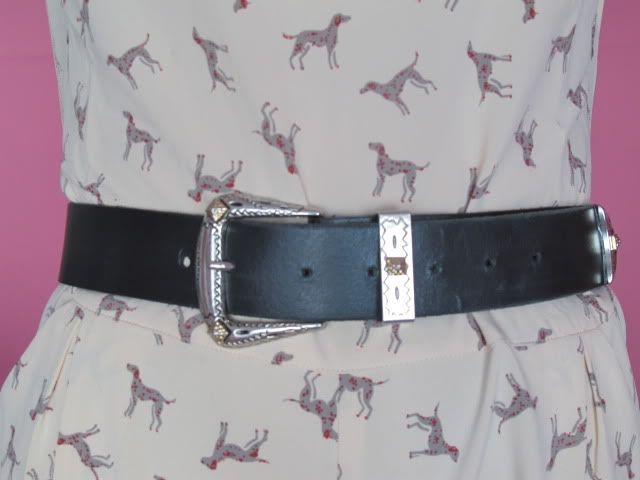 playsuit: diana vickers for very
belt: vintage
NEED UR HALP GUYZ. Am in two minds about a recent purchase. Have wanted this playsuit for a while now and even posted it in a
wishlist
when it was sold out in my size. It recently came back in stock, sold out instantly again and then came back in stock (again), so I quickly ordered it.
I like that the material is really comfortable, and could see myself happily wearing this for most occasions. I went for a size 10 and I'm glad I did since any smaller would have been too short on me (I have a long torso and short legs) and would have been uncomfortable! The colour is quite a bit lighter in real life too which I don't mind and I think I actually prefer it like this.
It's very roomy on the waist so I need to wear a belt although I can't tell whether or not this distracts from the playsuit? Also I can see the buttons on the back being quite annoying but then again where the legs are roomy I can actually manage to just go to the toilet without taking it off on nights out so it's not too much of a problem! I am a girl of many skills..
The main thing putting me in two minds about this is the price (£49). I opted for the 'buy now pay later' scheme which is interest free as long as I pay it off by the deadline - a whole year away! So technically it won't 'feel' so expensive if I pay £5 every month or something. Or maybe that's just me making excuses again! What do you think about it?
UPDATE! Am keeping, and it looks much better (I think) with a skinny tan belt like someone suggested, thank you!