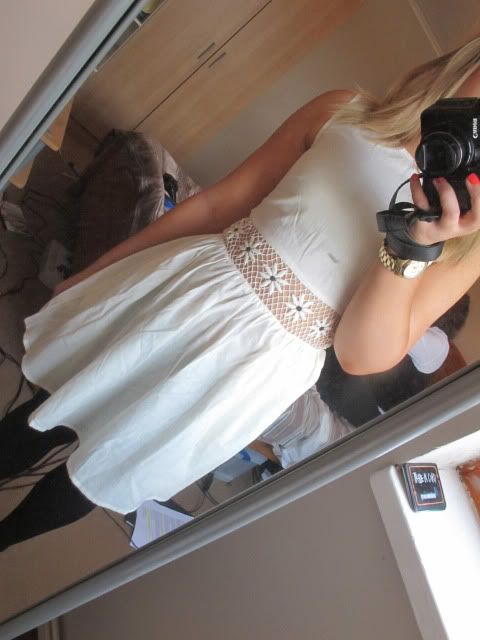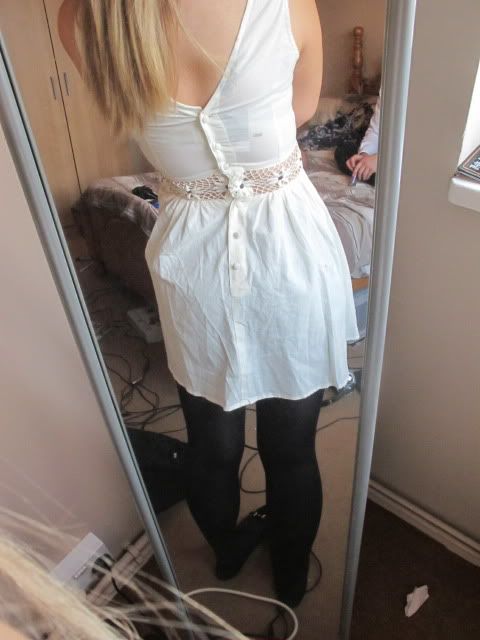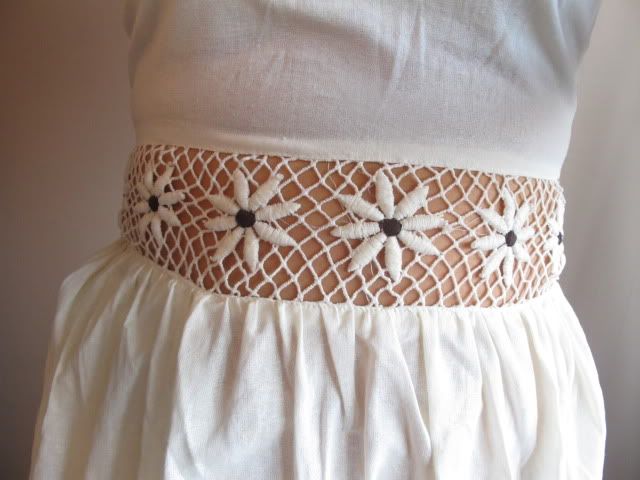 Topshop flower crochet insert sundress
Please excuse my boyfriend's messy room, I bought this the other day after work and had to try it on as soon as I got in! I don't know if you can tell but it seems a little bit tight, I don't really know if that's because I need a bigger size or not though as it's faulty! One pocket goes lower than the other, and the waist is a little weird fitting even though that's actually the smallest part of me.

If you have this dress, do you wear your normal size? This one is an 8, I usually wear an 8 or a 10 in Topshop depending on the fit but I think a 10 might be too loose around the waist. Also, I need your help since I bought the very last one on the rail! I need to take this back and it would be absolutely fantastic if someone could track another one down for me. The thing is I don't know if I need a normal 8 or a 10 instead because I can't judge from this dress! Such a pain!
UPDATE: Have since swapped this one for another size 8 and it fits perfectly! Post coming soon!