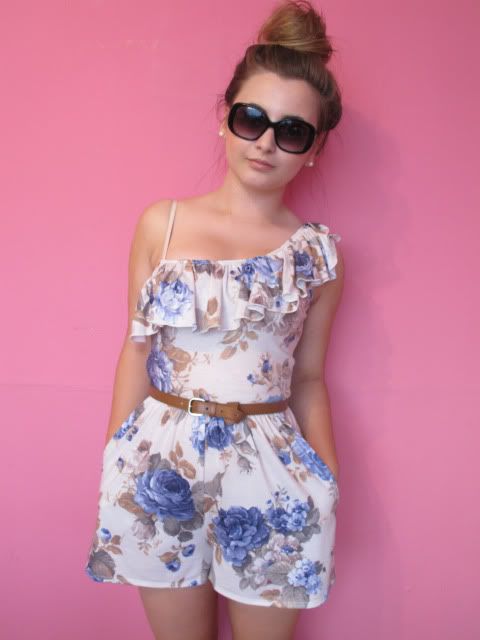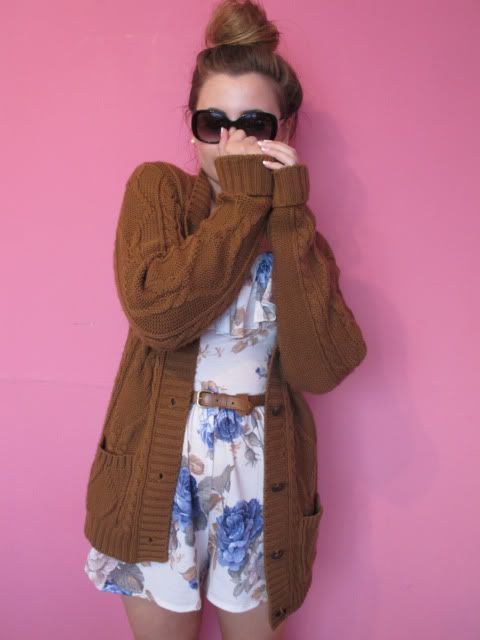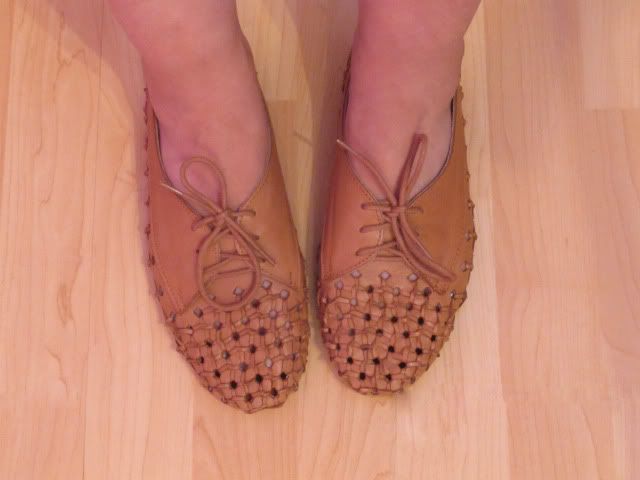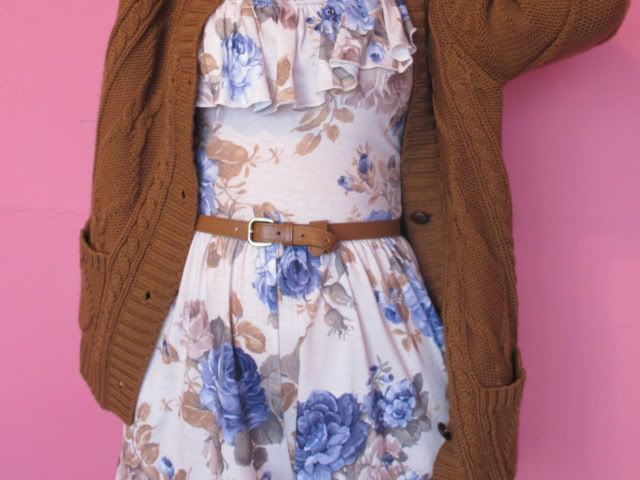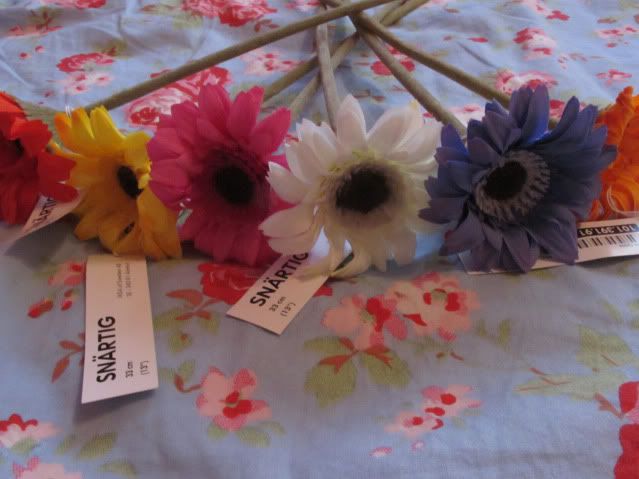 playsuit: love
cardigan: new look
belt: primark
shoes: river island
sunglasses: marc by marc jacobs
Had a busy day today out shopping with my mum like I mentioned yesterday. Threw some old/not so recent bits (playsuit from last year, cardigan a few months ago and the shoes I got a few weeks ago at sale price!) as I'm really not feeling well! I think I have sneezed maybe 300 times in the past 2 days or so. Finding it really annoying when I can't quite muster up a sneeze though! So close yet so far. I don't really know why I'm ill, could it be hayfever? It's literally just the symptoms of a normal cold. Plus I've never had hayfever before! Maybe I'm just a hypochondriac.
Mum thought I was crazy putting a cardigan on but I'm so glad I did as all the shops were really cool and I'd probably be worse off otherwise! First stop was IKEA where we got a side table AND a coffee table for little over £5! Some of the sale prices are insane! I also got some cute little flower decorations for something silly like 59p each. Planning on putting them in a glass Coke bottle! I ended up getting a hot dog and fries from there to make me feel better, and then decided to get a slice of pizza from Costco too. OOPZ. Definitely did nothing for my cold or my waistline!
Also managed to get a couple of nice bits from Sainsbury's of all places! Black strappy sandals (although not quite made up my mind on them.. post to follow!) and two maxi dresses, one cobalt blue which fits fine and the other a black and white striped number which I could only get in a 12 so it's too big. Gonna try and hunt down my size in a different store maybe! OH and I got a coral cardigan but I can't tell if it's good-granny or bad-granny. It was only £10 though. We'll see!