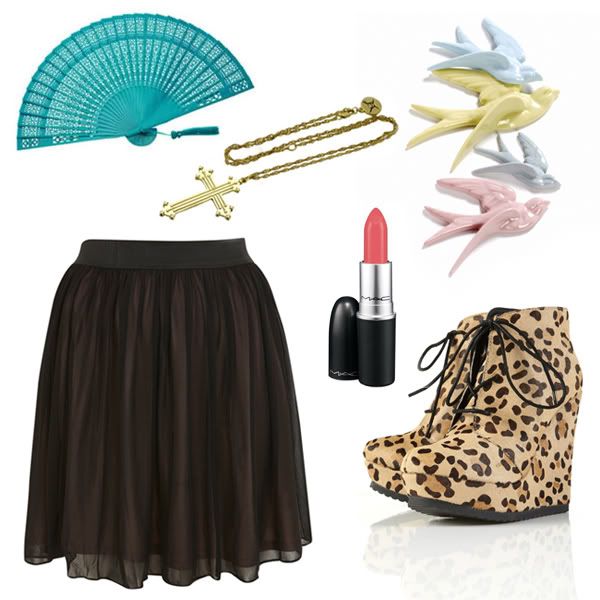 1, 2, 3, 4, 5, 6
001. Ahhh, there is just something so much more lovely about waving a pretty little old fashioned fan in front of your face rather than one of those ugly electric things. Plus it's eco-friendly! Want!
002. Still want this necklace. It's nearly half price in the sale so I hope it doesn't sell out soon!
003. Can't help but think of
Coronation Street
when I see these but I think they would look awesome on my wall! Just need to decide on colours and sizes!
004. Been after the perfect black skirt for ages. Never quite managed to find
that H&M skirt
in black (although I have the nude) so this may be the next best thing. Looking forward to trying it on and it being not so perfect after all..
005. Ever Hip I hate you. How dare you sell out so soon?! I actually have
Cut a Caper
already which looks kind of similar but I have been told EH is a lot nicer in every way!
006. ZOMG how dreamy are these?! As soon as I saw them online I fell in love. I must have them. I did think about getting the plain black ones instead, but for this price and the simple fact that they are just so glorious means I don't care about being practical.