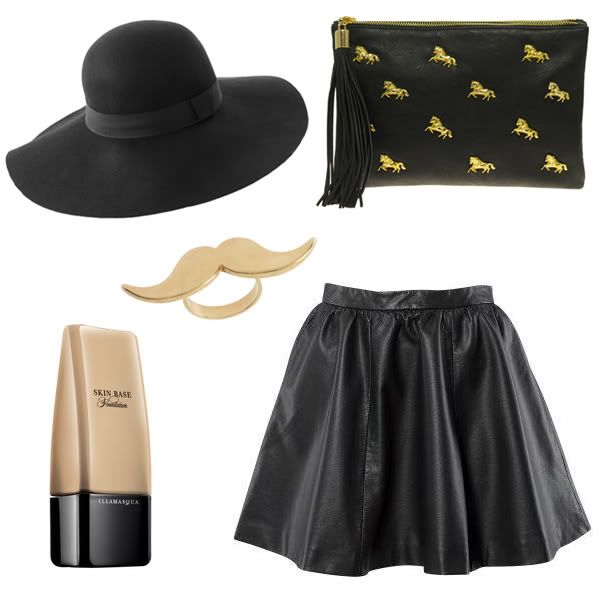 1, 2, 3, 4, 5
001. I think I've bought like three hats in the last month (including a badass boater for £2 in Primark!) yet can't find a nice black floppy one for cheaps! Any idea where I can get one?
002. Love at first sight! Absolutely perfect. Black and gold? Check! Animals all over it? Check!
003. Posted this in
silver
ages ago and then a
Topshop version
that sold out, and just ordered this! So not technically fitting for a wishlist post but still!
004. Have been reading lots of great things about this foundation and looking forward to trying it! Still have 3 half-full Chanel bottles to use though so not really sensible! Anyone else do that?
005. See, I have been after a
nice black skirt
since forever and nothing has been just right. Then I see this wonder online, except it's not on the UK site?! Need help tracking this baby down!!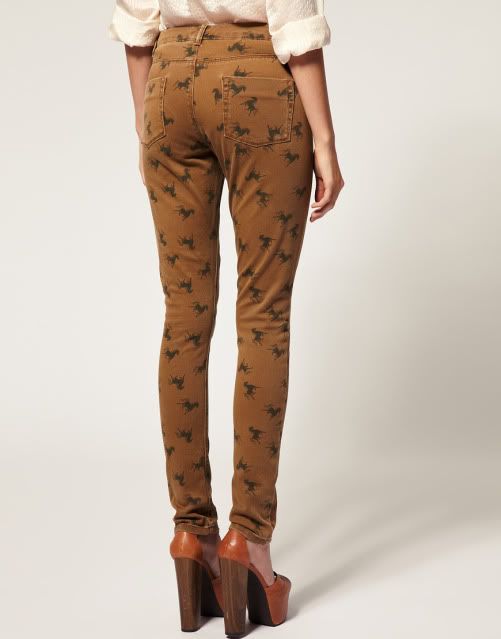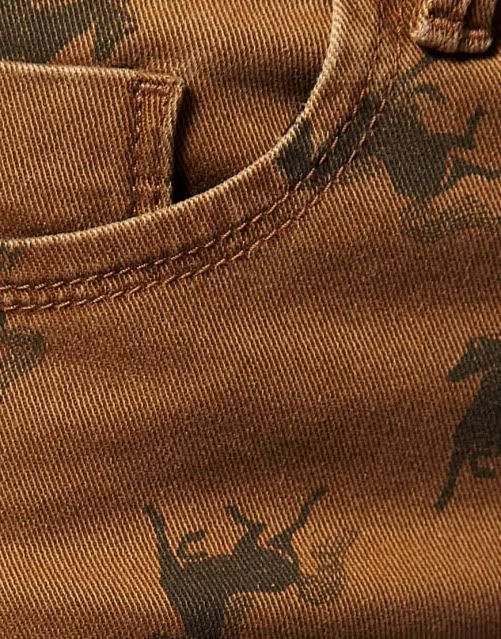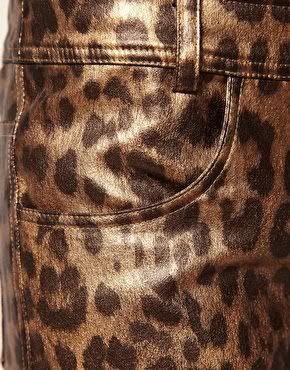 horse print & metallic leopard jeans
Also totally into these jeans right now. Never got round to buying a camel pair and I'd still like to, although these will probably just stay firmly in my bookmarks. Too cute not to share though!