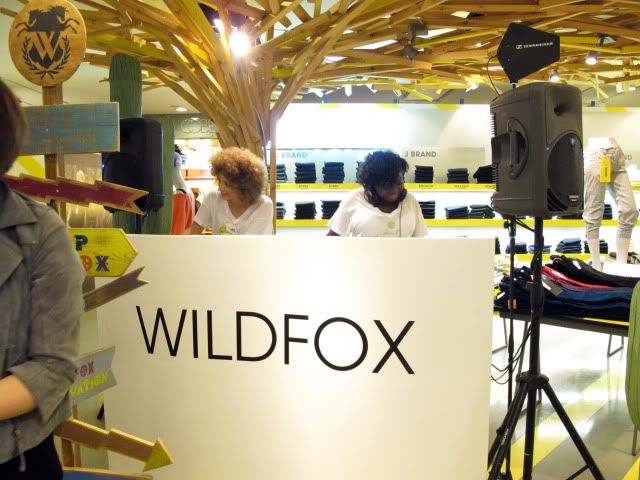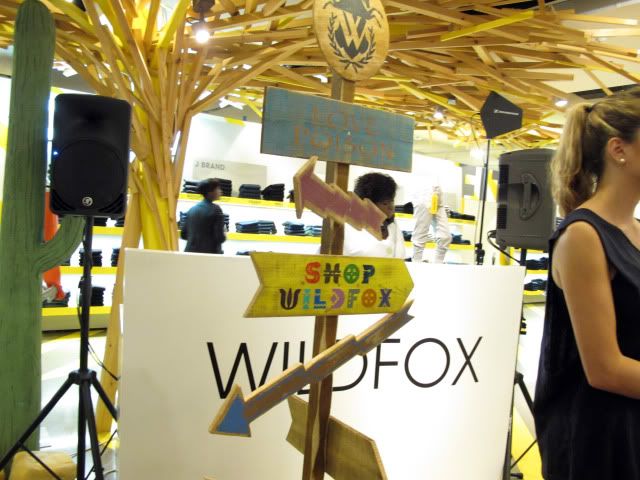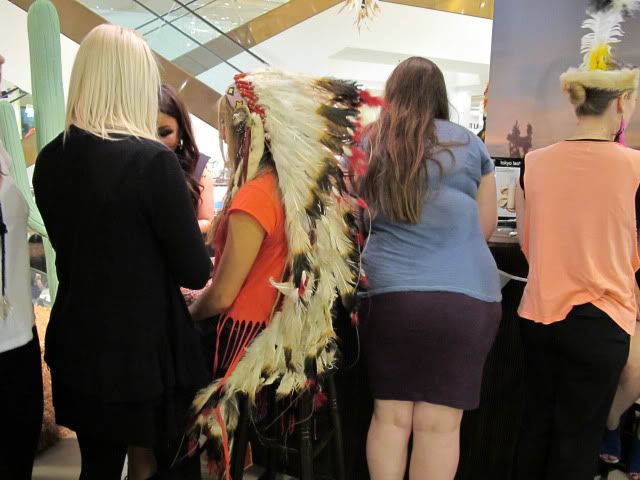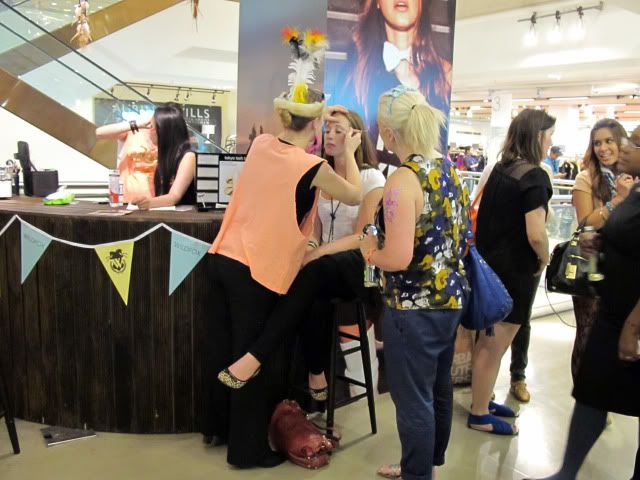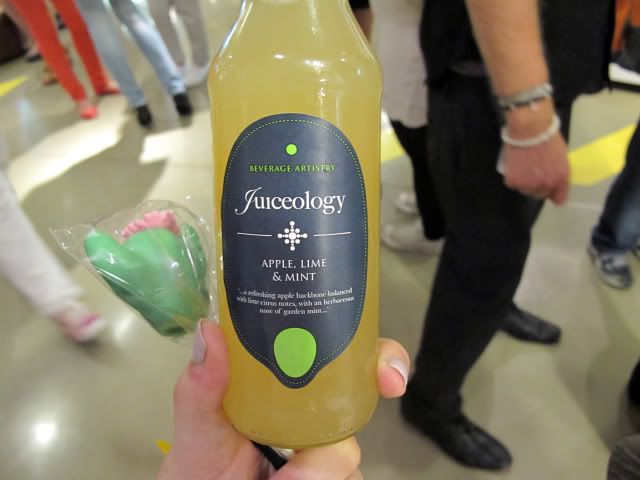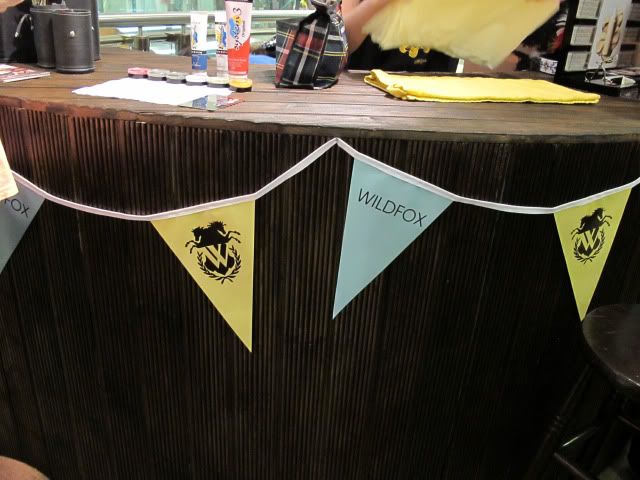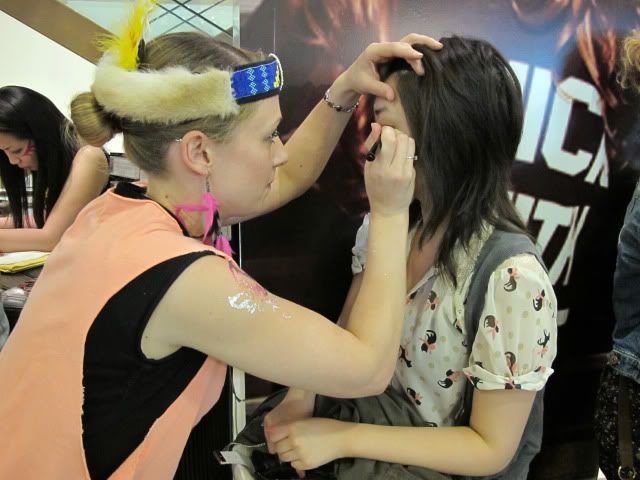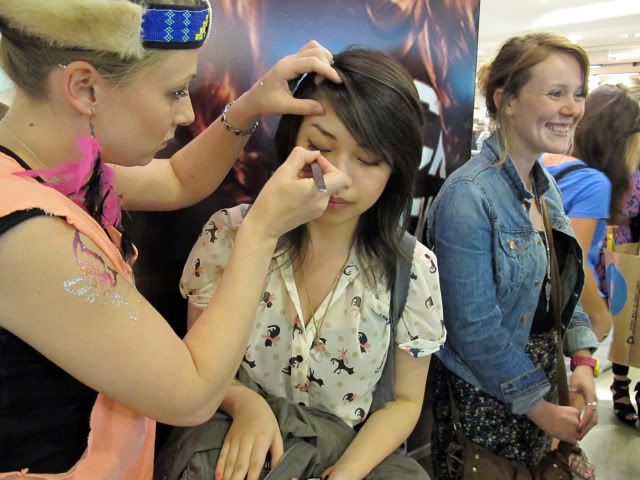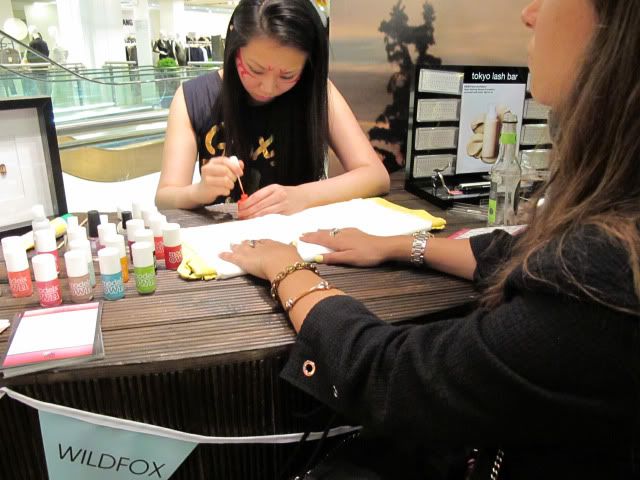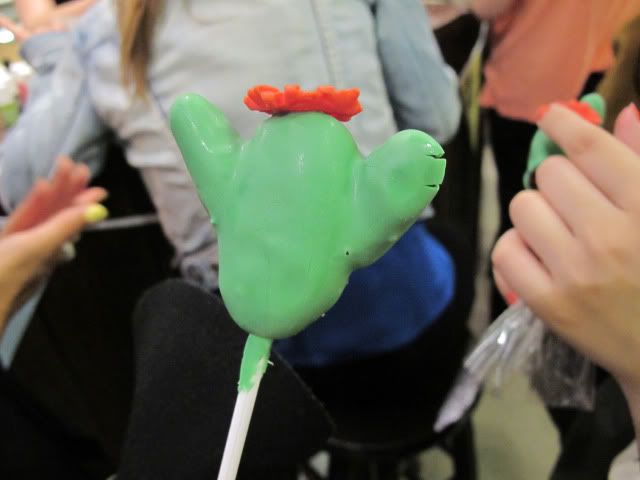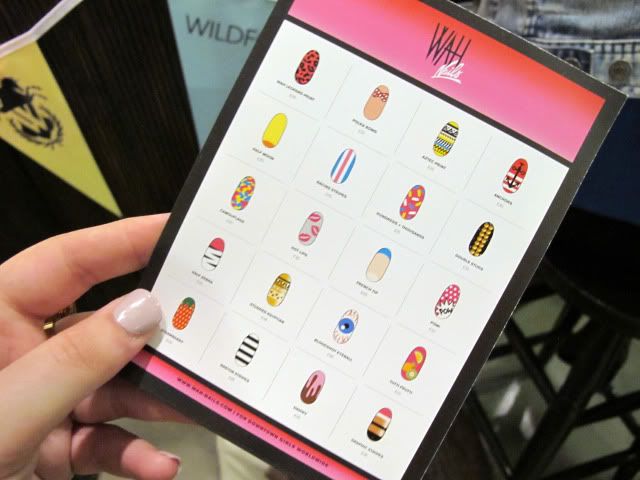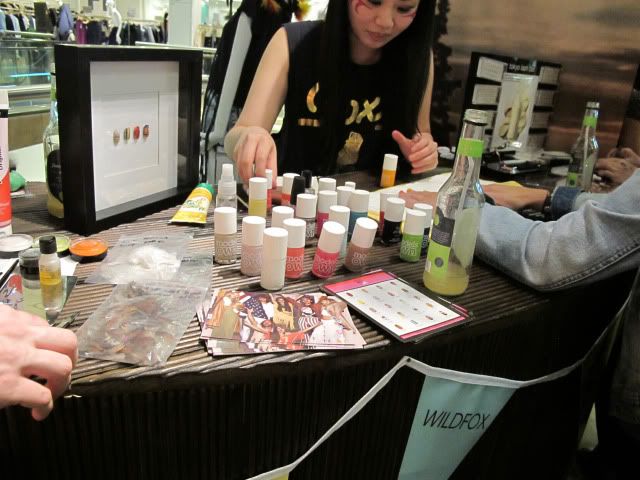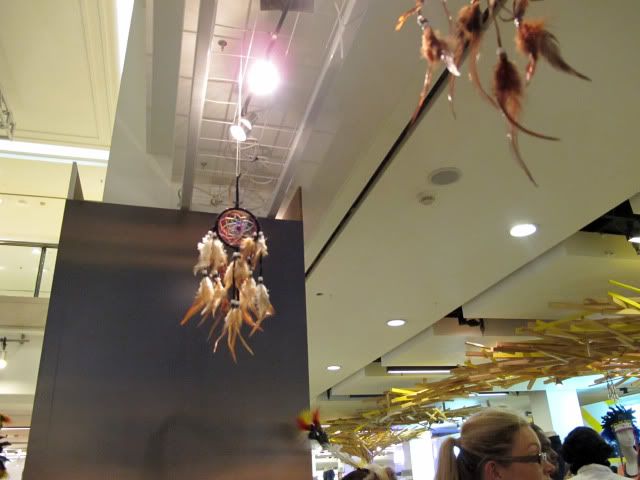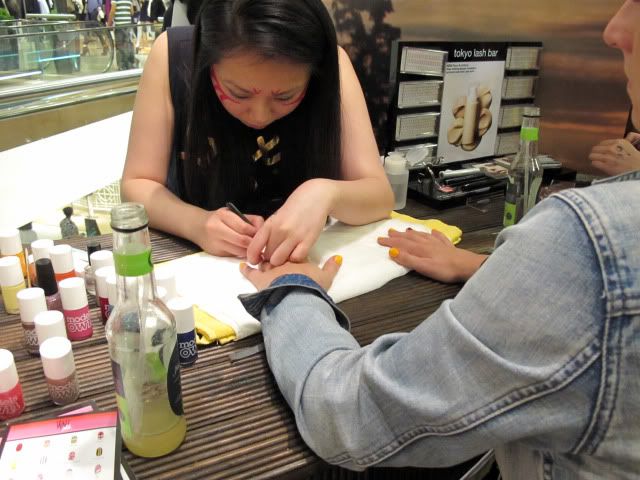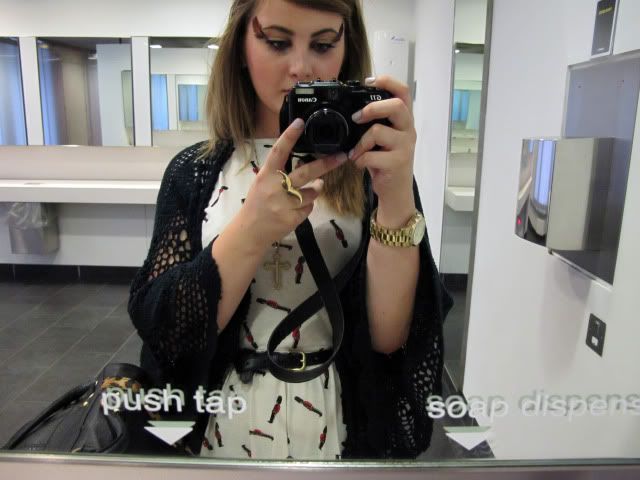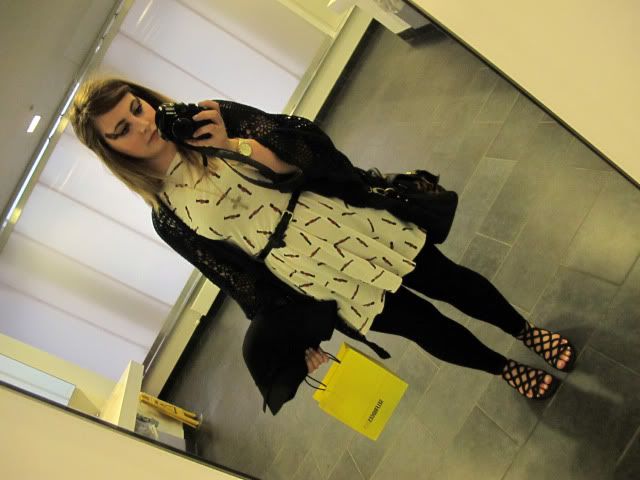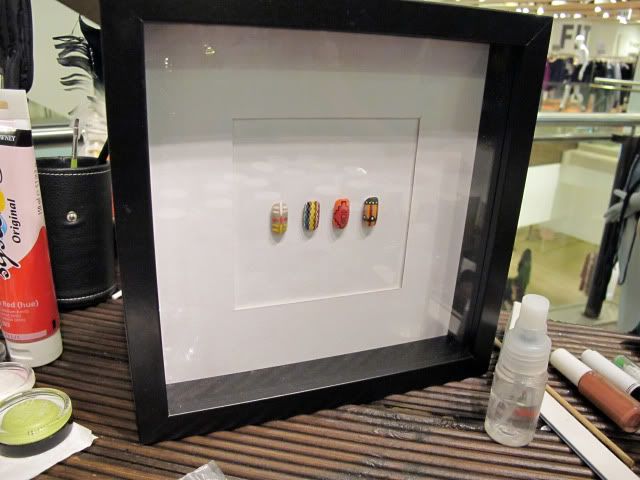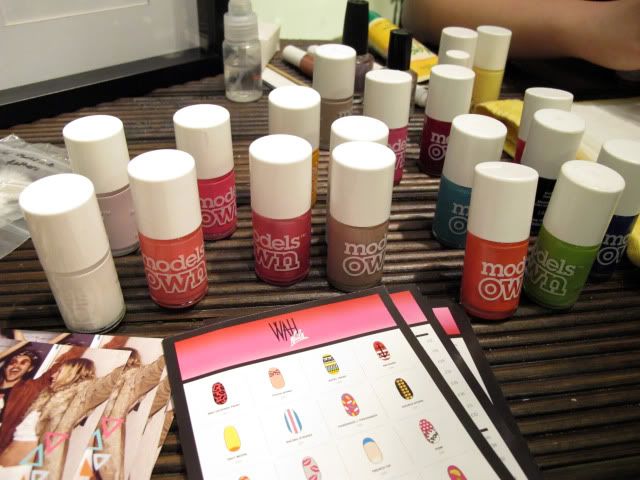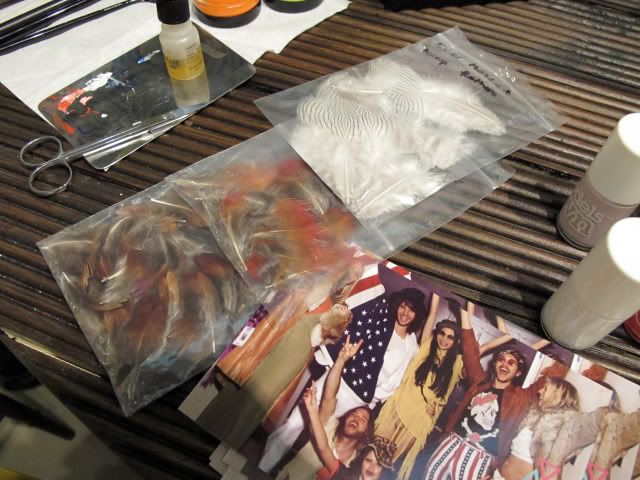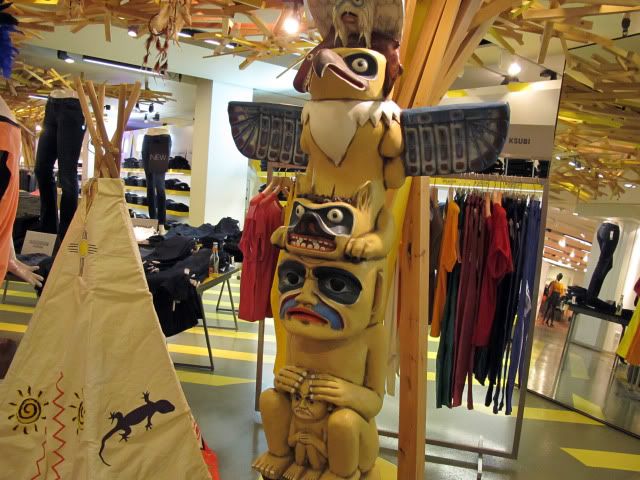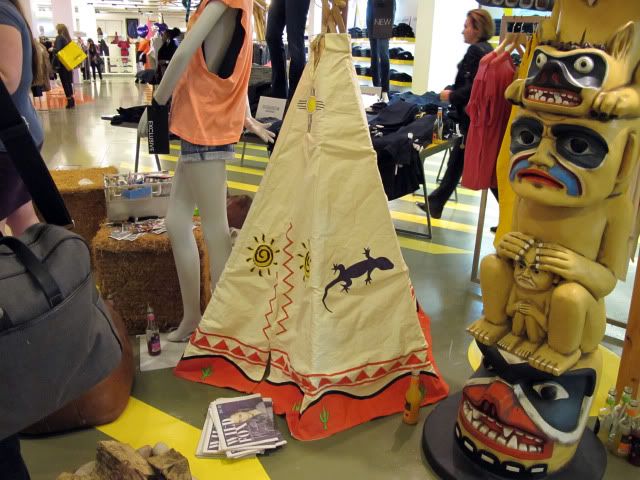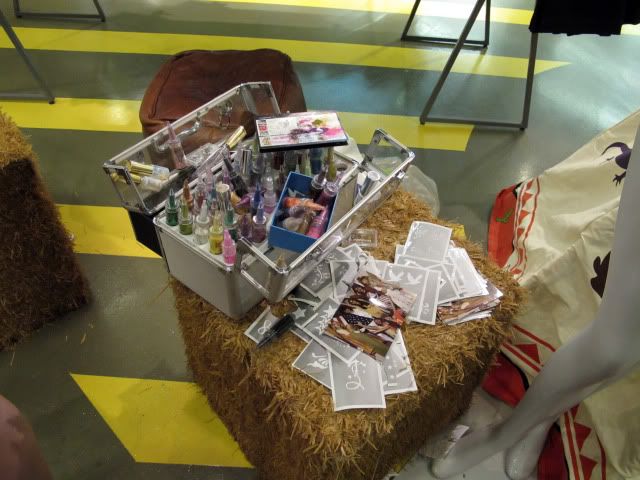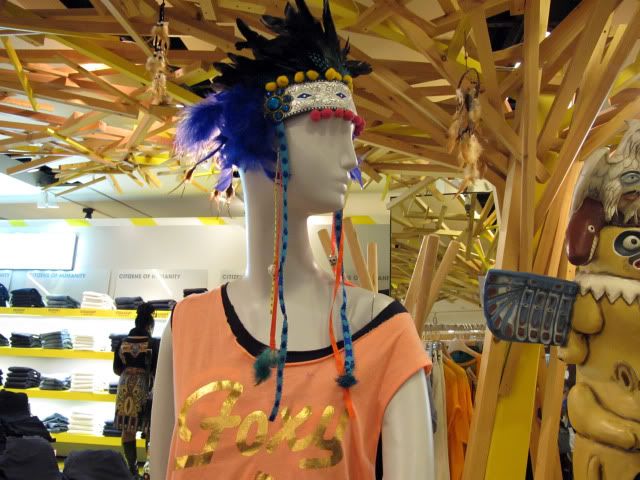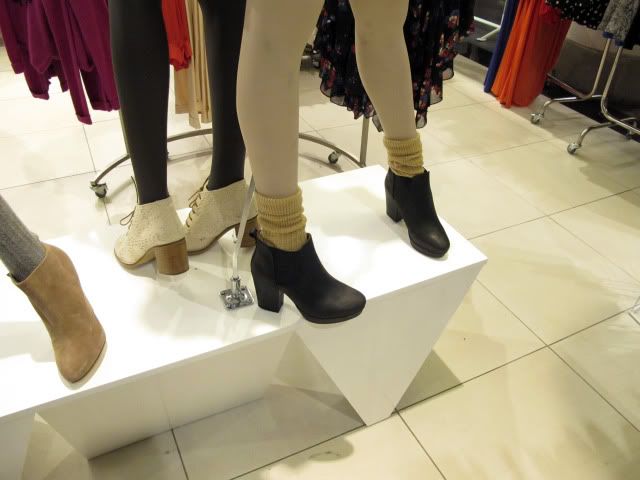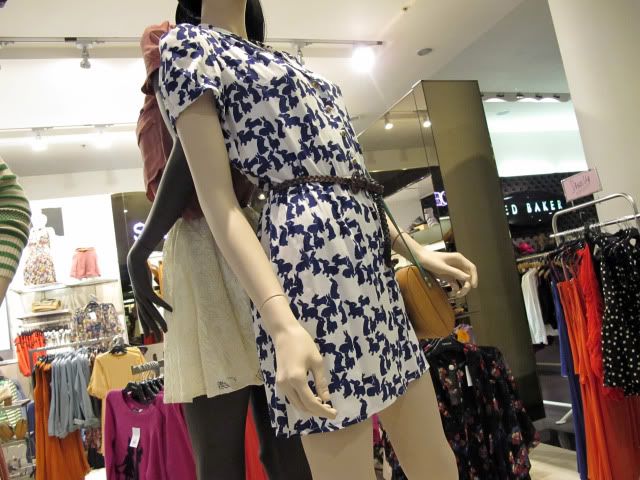 Rather eventful little trip yesterday, decided pretty last minute to go to the
Wildfox
Reservation launch in
Selfridges
and met up with
Michelle
! So glad I persuaded her to come as we didn't spot anyone else that we knew there! The evening was practically getting little tasters of treatments - Michelle got
WAH
ed, we both got our lashes done by
Shu Uemura
and I ended up getting a bunch of feathers glued to my face! Kind of forgot I had them on still on my way home and wondered why people were staring at me so much! Wildfox are offering these little treatments to any customer who purchases an item over the weekend, so pop down to Selfridges for a look if you're about!
We had a little mooch around the new F21 store on the way back to the tube station and spotted
Robyn
which was nice! Not really impressed with the store though, it was a bit of an effort to actually look through everything! Also tried to track down the
Topshop Allegra boots
(am so obsessed with riding boots it's unreal!) but to no avail, EVEN THOUGH the mannequin was wearing them in my size they wouldn't let me have them! Got them to ring a different store that I'm off to today though so hopefully they have still held them for me! Also can't quite decide if this
bunny print dress
is for me or not? Possibly one of those things I'll regret not buying..
PS. Will do this outfit in a seperate post another day even though you've seen it as I really like it!