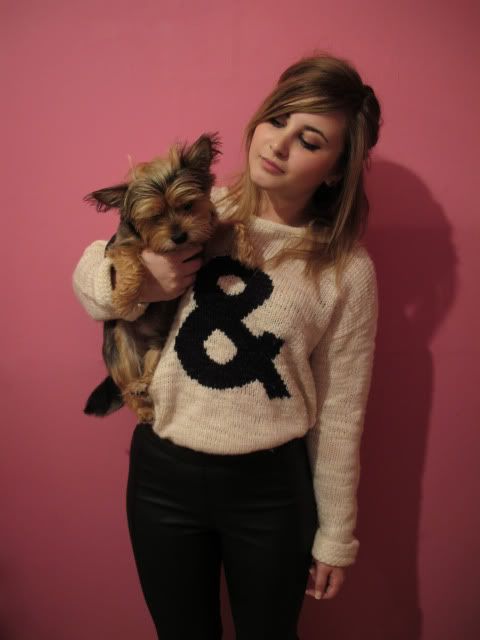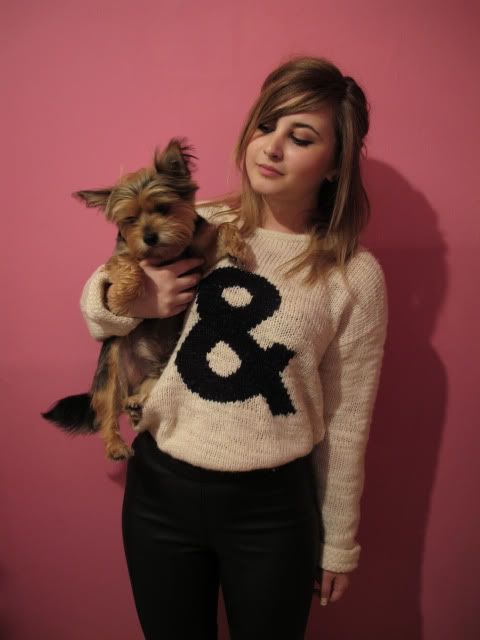 jumper: topshop
trousers: topshop
Beigel actually has a more grumpy photo face than me! He always looks like such a misery guts. Went to the vets the other day and we were told he needs to lose a quarter of his body weight. He's 6kg which I guess is quite a lot for a tiny pooch! Less treats and smaller portion sizes, same goes for me since I feel bad eating around him and could do with a little slimming down myself!
Today marked the day I wore my
faux leather skinny trousers
that I got yesterday with an exchange. Had a bit of trouble doing them up at first since it's hard to pull a zip straight when it's behind you! Had a panic moment thinking I'd put on weight but after that hiccup I found they were surprisingly comfy. Think my bum was a little too 'out there' today though, could be worse though! Also gave the
jumper
its debut today since the weather was so bad, it's so soft! It comes in
blue
too which is really lovely! If I was made out of money I'd totally get that one as well!
Not really liking the look of this lighting, I took some photos when I got in but they were blurry and then Chinese food and EastEnders got in the way. Looks like a lot of my photos are going to look like this again soon anyway as the days are getting shorter and all!