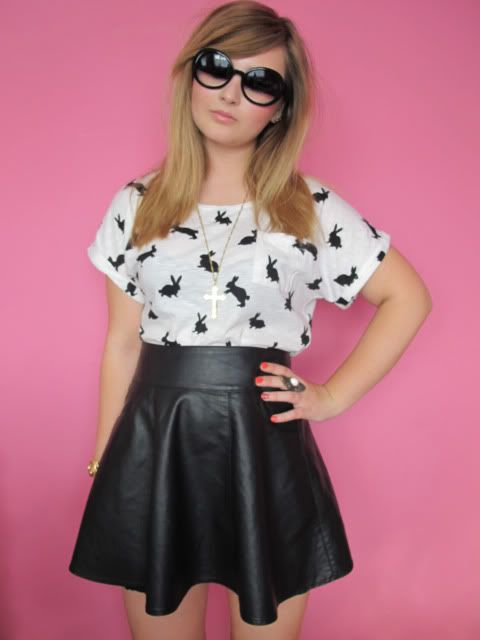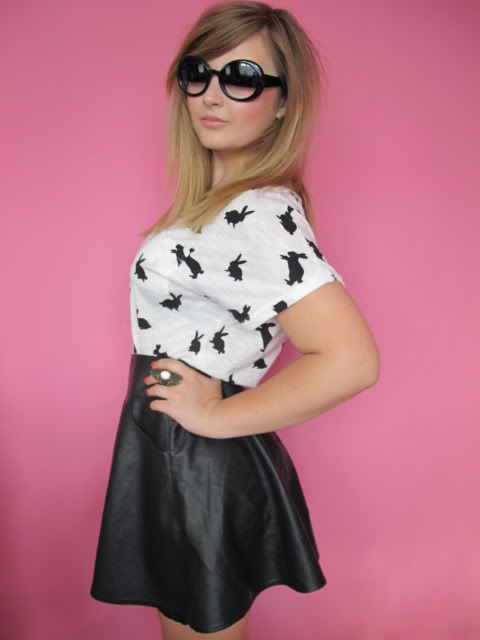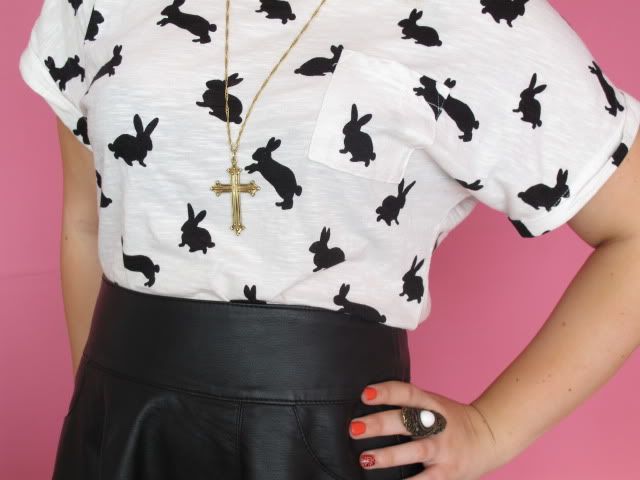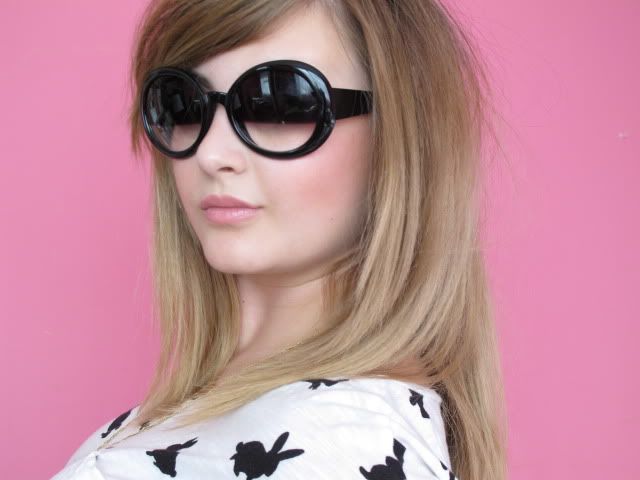 top: H&M
skirt: Miss Selfridge
necklace: Disney Couture
ring: Primark
nails: Nails Inc Copacabana
sunglasses: girlprops
Honestly can't believe what is happening at the moment. Pretty much all the shops in town closed at 4 today, including where I work, because of predicted riots in the area. Last night the windows of Debenhams were smashed (video
here
) but they didn't get in. Today there were a lot more police and the pubs and clubs were still closed early like yesterday. I'm just glad it isn't as bad as other areas, and I really hope everyone is okay. It's heartbreaking that people are losing their homes, businesses and so on because of these people. If you can even call them that. It's like they escaped from a zoo. My blood boils every time I think about it all, I just wish it was over.
This is what I wore today (not that it really matters). You've probably seen this top
before
but I love it! So comfy and flattering. Also say hello to my new bargain skirt I
mentioned
the other day! It's actually a size 6 and still falls lower than where I want it to sit, but I love it anyway.