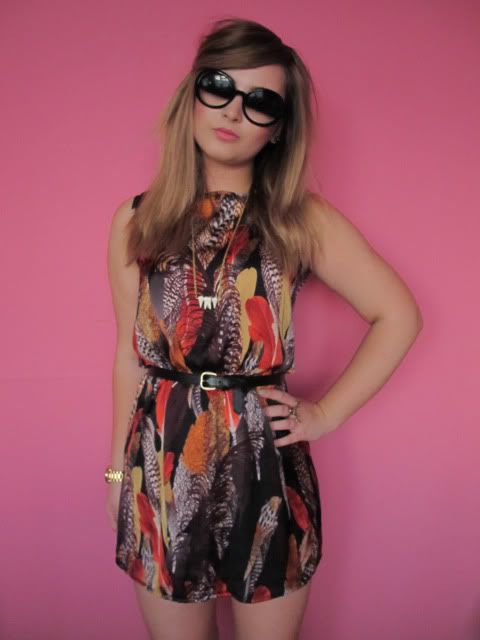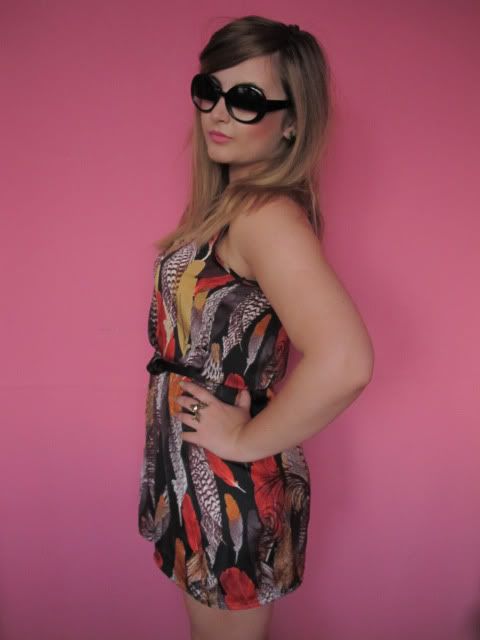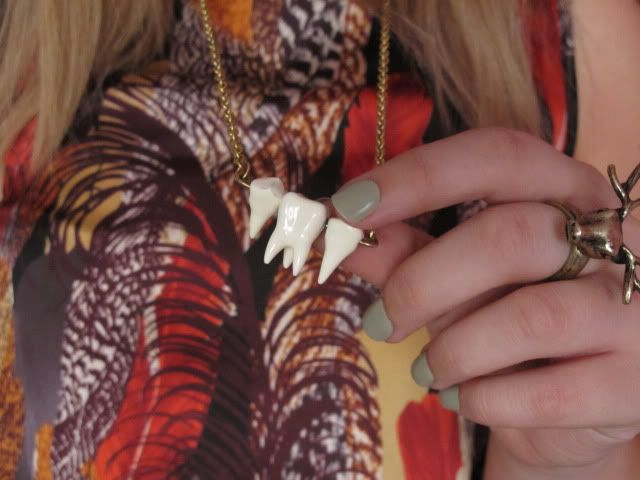 dress: love*
belt:primark
necklace: galibardy
ring: primark
sunglasses: girlprops
nails: opi stranger tides
Yet another outfit post featuring the sunglasses. You really can tell when I don't have lots of time to take photos when I'm wearing them! Didn't realise how dark it was getting so had to snap quickly, only to knock half of my chest of drawers over. It's going to be a fun night.
Won this dress in
Lauren's
competition a while ago and love it (excuse the wordplay)! Wore it the other day with a black blazer, tights and little black ankle boots. The best kinds of dresses are those that can be dressed up or down, and this is one of those dresses. It's a lovely silky material and I've had loads (literally, loads) of compliments on it since I first wore it. Definitely glad I chose this one now as I was
torn between two
! Will look lovely with sandals too I think. Perfect!
Hope everyone had a good weekend! Am working all week (again), not really looking forward to it but money is money! Actually looking forward to going back to uni for my final year even if it means a massive workload, at least it's a welcome change!