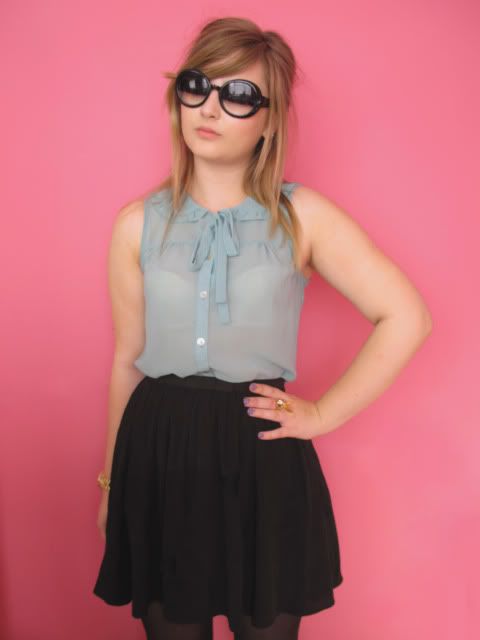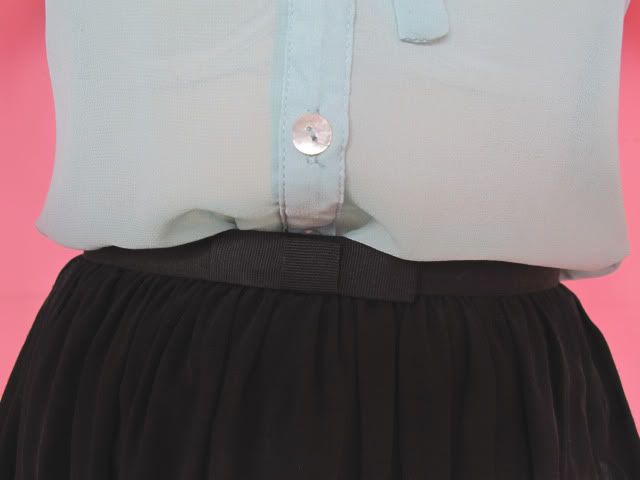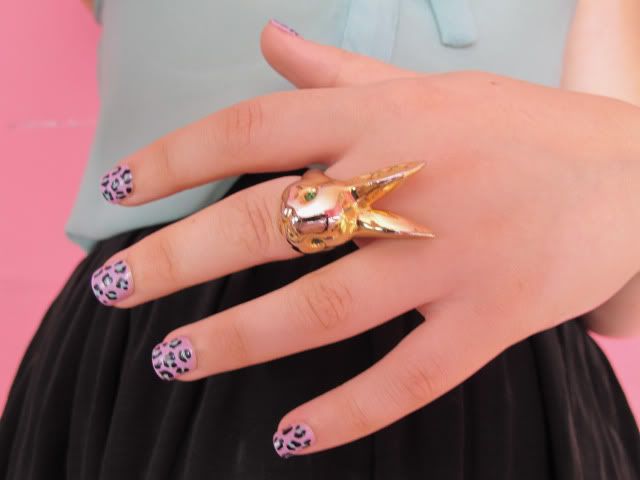 top: new look
skirt: topshop
ring: me and zena
nails: barry m berry ice cream & eyeko vintage polish
These pictures make the top look really see-through and they're a bit out of focus but despite that I actually quite like this little outfit. Seeing
Kate's new post
with purchases I was reminded of this top lurking in the darkness of my wardrobe. I bought it a month or so ago and never got around to wearing it so thought I better give it some love! Also wearing my
new skirt
, I wasn't sure about it because of the price tag (£26) but it's a nice length, fits me properly around the waist and I will have it forever! And obvz it has the cutest little bow on it!
Today was fairly normal, no talk of riots in the area although quite a few windows were boarded up on my way to work this morning. Didn't get to leave early today either, boo! (For the best!)
PS. Haven't done leopard nails in a while!
Lily's
(re)inspired me - perfect match with my top!