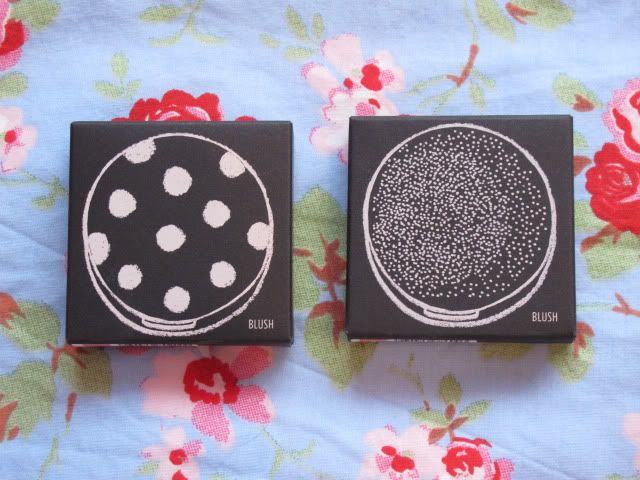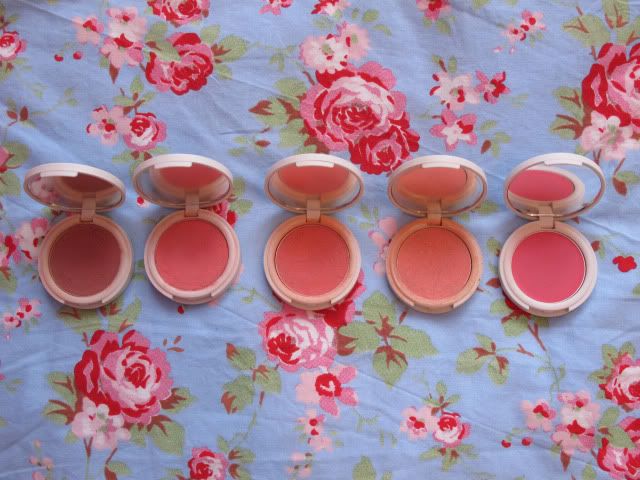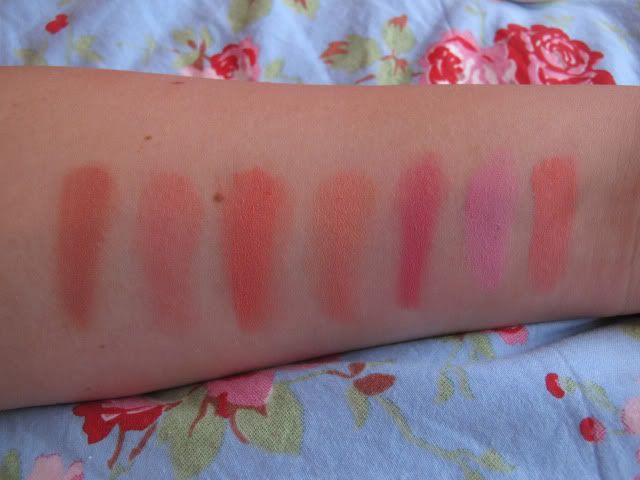 nutmeg, flush, neon rose, head over heels, high five, powdered, pop
I
said
I might be doing a swatch post for the
Topshop blushes
I have and here we are! I quite shamefully have nearly all of them, and I'm not sure if some of them have been discontinued or are just out of stock online! It must say something if I have so many though, I love them!
The original formula was cream to powder, but recently they have released a couple of shades in a normal pressed powder formula. You can see the packaging is the same size with a slightly different design on the top so you can tell what's what! I think the black and white designs are really cute although if you use a stipple brush (with the cream ones) like me, the product can make the packaging a little messy! Nothing too drastic though and for £6 a pop you can't really complain.
The new products are pretty good but still I love the cream formulas the best. My favourite colour of them all is probably Neon Rose, the perfect coral! Get it if you can! Head Over Heels is lovely too but not as vibrant. The new powder blush in Powdered (yes really) reminds me of my
Briar Rose beauty powder
from the MAC Venomous Villains collection. Wearing it in
this post
!
Have you tried or purchased any of these? Would you be happy comparing them to more high end products? I quite like the look of
Pinch
for winter too so if you have that, let me know!