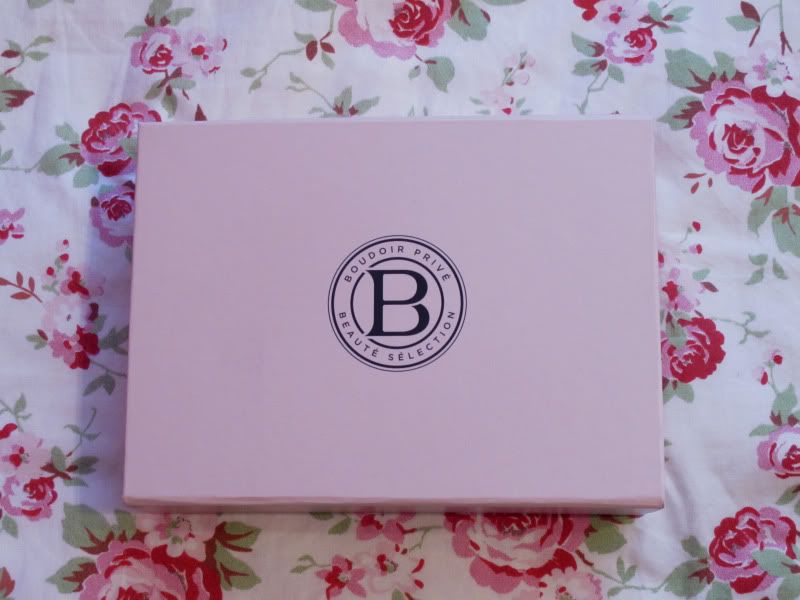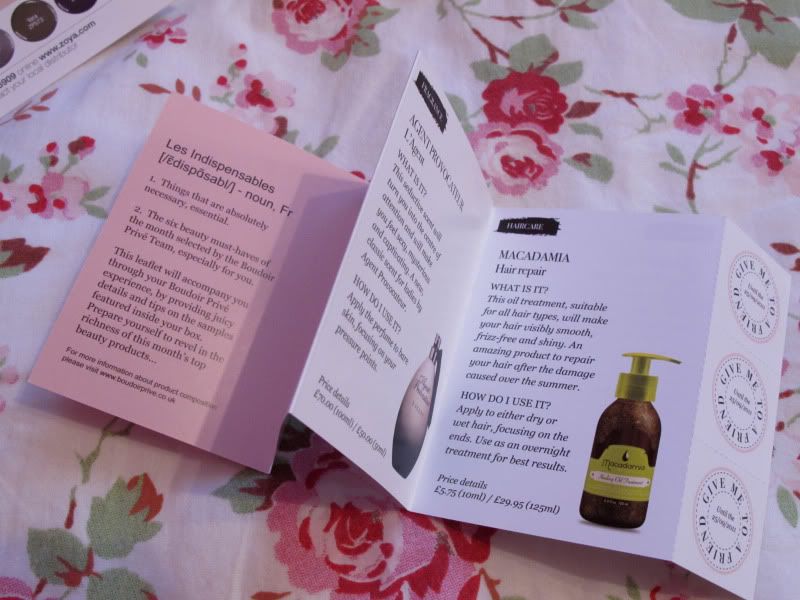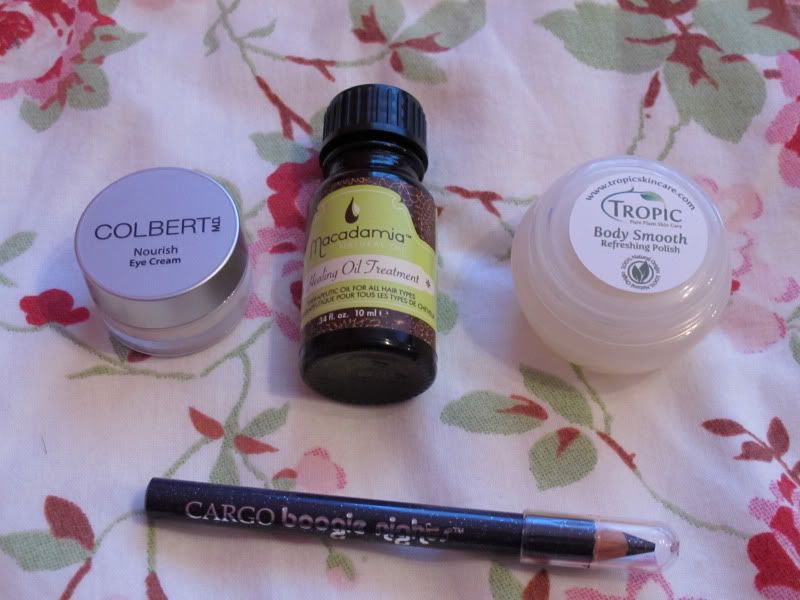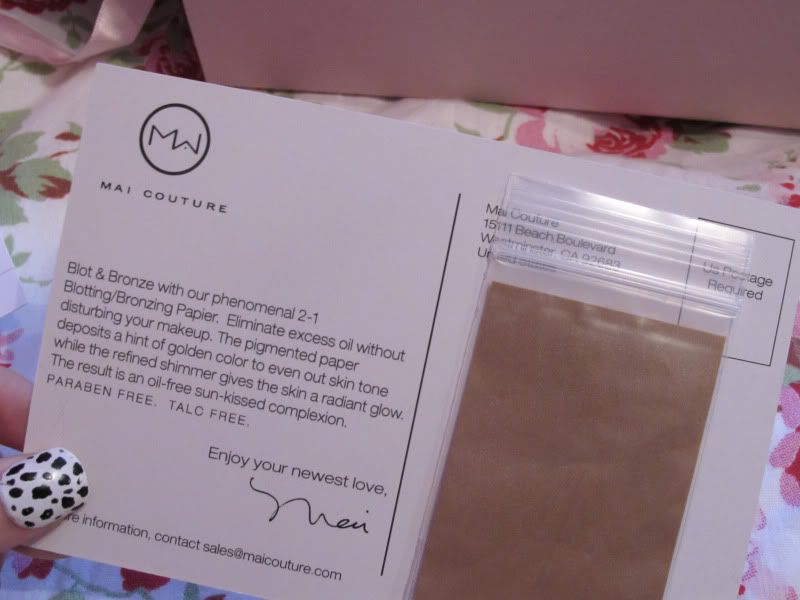 colbert md eye cream, macadamia hair repair, tropic body smooth,
cargo boogie nights, l'agent provocateur perfume, zoya nail polish
Loads of posts about this box are floating around at the moment but just putting in my two cents in case you haven't seen it! Totally catering for those who live under a rock!
All the products are pretty sweet this month, although I will admit I wouldn't pick the shades I received for myself personally. I got a the 'Jem' shade of polish which my mum will probably want and the purple pencil. Swatched on my hand it looks almost black though so I probably will use it after all! Also love that there is a set of swatched nails so you can see the rest of the shades!
Onto the hair oil which is probably my favourite product out of the lot. I do love a hair oil! I can't say if my hair looks better than normal since I always use some kind of oil on my hair but it did dry and style well! Looking forward to using the body smooth because of the lemony fresh scent and I already have a full version of the eye cream from a past event (never knew it was so expensive, oh my god!) so this is a nice size to have in my bag. The extra bronzing/blotting sheets look.. interesting? Kind of scared to use them as I feel like I'll have random brown patches on my face!
What did you think of this month's box? And if you aren't currently subscribed, would this persuade you to sign up? I'd love to hear what you think so let me know!